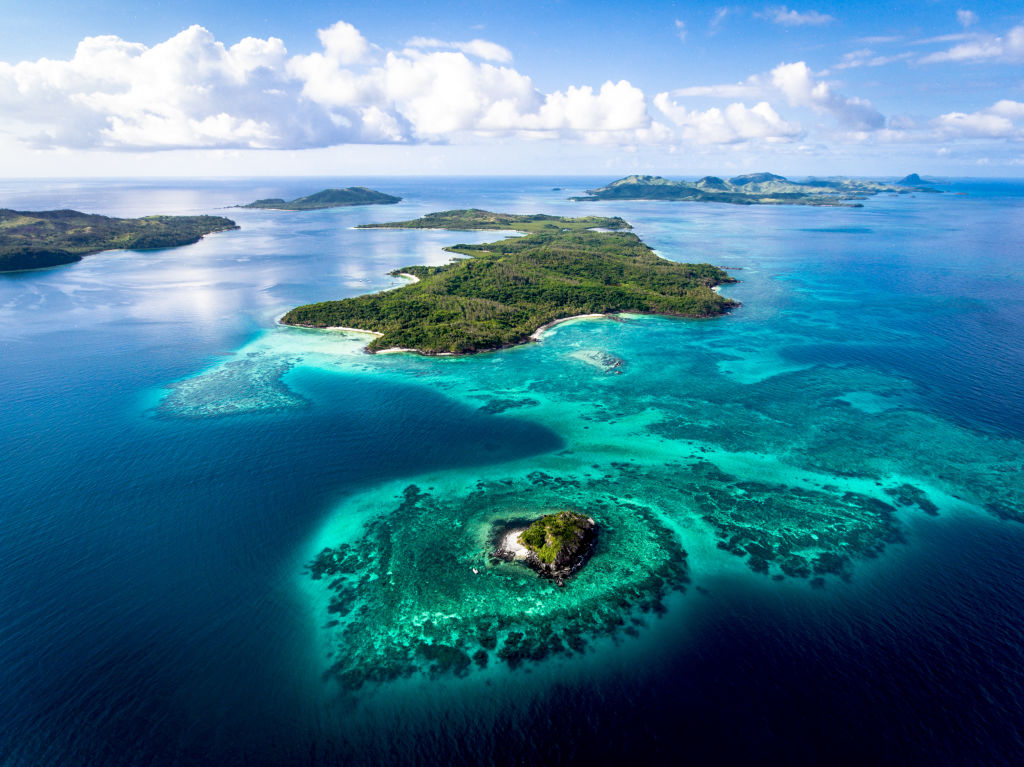 "Lots of opportunities here for investors": Fijian assets appeal to Aussies
White beaches, crystal clear waters, coconut palms and famously friendly locals … Fiji always looks as though it has it all. But now there's another element being added to its attractions: investment opportunities in its tourism sector.
With overseas visitor numbers rebounding far more quickly than industry chiefs ever anticipated, and to a level much higher than anyone dared hope, suddenly Fiji is looking like an excellent bet for the commercial real estate investment dollar.
"There are definitely a lot of opportunities here for investors," said Kamal Chetty, chief executive of Investment Fiji. "Fiji has recovered really well from the pandemic, and we're seeing a lot of investment inquiries from Australia in particular.
"I think Australians understand Fiji, and we've always had close contact with a lot of people coming here for holidays, so they understand the tourism sector, too, which is the most important part of our economy. At the moment, we have so much demand from people to come here, but a shortage of accommodation in the country, with other tourism opportunities as well, like sports tourism and medical tourism, and plans for Tourism Fiji and Fiji Airways to step into other markets."
There's now so much interest in continuing to develop Fiji's tourism sector that the country is holding its first-ever Fiji Tourism Investment Summit to run from March 30 to April 1.
Over 50 key businesses, investors and other industry professionals will attend to explore potential investment opportunities. Sessions will cover trends and statistics in Fiji tourism, how to do business in the country, investment incentives being offered, infrastructure, sustainability, investor-ready projects and companies sharing their experience of working in Fiji.
It's easy to see why the summit is so timely. At the moment, there are more Australians visiting Fiji than there were even in 2019, pre-COVID-19, with the figure up 134 per cent, while the number of New Zealanders arriving is 112 per cent up. Visitation from the US is growing steadily and is now at 94 per cent of the January 2019 figure.
In addition, tourists are happy to spend more – A$251 a night , an increase of 12 per cent compared to before the pandemic – and stay longer, up from five nights to 9.7 nights.
It's predicted that, by the end of 2024, there will be up to a million tourists annually visiting Fiji. As a result, its tourism sector will grow to a $FJ3 billion [$2.02 billion] industry as markets in Asia open up and new markets, like Canada, come on stream, necessitating more resort and hotels investment to keep up with demand.
"We had an incredible year in 2022 in terms of how strong the rebound was and, looking ahead, we will be 4000 to 5000 rooms short of demand," said Brent Hill, the Australian chief executive of Tourism Fiji. "We're hopeful that the summit will help fast-track some of the development we need.
"We want to make sure that Fiji remains an affordable destination but there's also a lot of demand for luxury. We have some good brands that people know, like Como, Six Senses and Kokoma, owned by Lang Walker, but we also need good boutique hotels. The yields tend to be very good and from quite a low-cost base."
Quite apart from Australians' familiarity with Fiji, the other advantages are that it now has a stable pro-business government, it offers a number of investor initiatives like tax concessions, it's only an hour ahead of Australian Eastern Standard Time and it's a mere four-hour flight from Sydney to Nadi.
"We learnt a lot through COVID and one of those lessons was that there's an insatiable appetite for travel among Australians, particularly for short-haul destinations," said Richard Crawford, vice president hotel development, Australia, New Zealand & Pacific at Marriott International. "So, there's a much greater appreciation of how safe Fiji is, too.
"We're now seeing the demand for travel there is much greater than ever before, which translates into investment opportunities. The Pacific islands have had a mixed background in terms of appeal to investors because of seasonal visitation and natural disasters. But if the returns are good, they can mitigate any risk profile."
Crawford said there's been a notable rise in the number of visitors now happy to spend $500 a night, as against the old $300 a night, which makes the business case even stronger.
"Fiji is crying out for more luxury product and the five-star luxury brands that are currently in Bora Bora and the Maldives should be in Fiji too. Why aren't they? Fiji has a global mystique and appeal and could well be a sophisticated holiday destination like them."
Last year, Six Senses Fiji was sold to Sequitur Resorts after the sales campaign elicited 150 serious inquiries and 10 groups submitting formal expressions of interest. It showed Nick Thompson, vice president for JLL's Hotels & Hospitality Group, who handled the sale, exactly how strong demand was for Fijian assets.
"Tourism has a great flavour at the moment, and a lot of people are looking at hotels, while the performance of Fiji in terms of rates of occupancy and compared to pre-COVID figures is exciting," he said. "It's well set across the board, from backpackers and family-friendly holidays to a growing interest in luxury.
"There just hasn't been a lot of new stock in the market but some projects that went on hold during COVID are considering reverting now. We're looking forward to the investment summit and the opportunities to do more."
Get a weekly roundup of the latest news from Commercial Real Estate, delivered straight to your inbox!