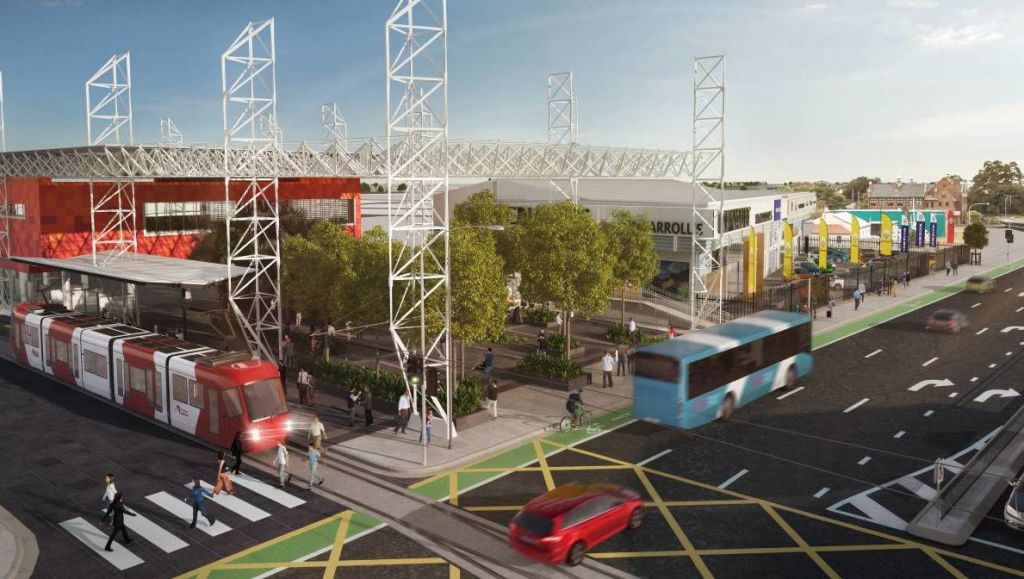 Light rail plan not what we signed up for, says Newcastle businessman
Ian Kirkwood and Tim Connell
Newcastle's Hunter Street will be radically revamped under light rail plans unveiled by Transport Minister Andrew Constance this week.
The NSW government also revealed the 10 future light rail options under consideration as part of its Review of Environmental Factors, including links to John Hunter Hospital, Hunter Stadium and the university, as well as suburbs such as Merewether, Mayfield and Adamstown.
Mr Constance said he wanted people "out of their cars" and "on to public transport" as he spoke enthusiastically about the way the light rail project would transform Newcastle's central business district.
Mr Constance said the light rail route was set in stone but broader details of how the system would tie up with the city's bus network were still to be worked out.
In a subsequent briefing by senior bureaucrats, it became clear that a lot would change along Hunter Street.
The government confirmed that parking along the light rail route was likely to be substantially reduced, in a move that has raised the ire of some local business owners.
Mr Scott, owner of the 37-year-old inner city retailer Frontline Hobbies, told the Newcastle Herald he would consider moving out of the city if the plan went ahead as canvassed by the state government.
"We are a proud supporter of the city but would seriously consider moving out if the [light] railway came to Hunter Street and we lost 280 car park spaces," he said.
Colin Scott would "seriously consider" leaving inner Newcastle if light rail lanes are built on Hunter Street. Photo: Jonathan Carroll
Transport for NSW's plan for the city's light rail to run on segregated lanes raised 100 millimetres from the road would  further cement Hunter Street's reputation as "a no-go area for cars", according to Mr Scott.
"This light rail version is not the version we signed up to," he said.
The government's Urban Growth agency is looking at alternatives to street parking, including along the former heavy rail corridor.
The government confirmed that buses were unlikely to run east of Stewart Avenue, with passengers to be funnelled onto the light rail where possible.
Urban Growth had bought the former Store building and its surrounding land and there was enough room for a bus interchange there.
For motorists, speed limits were likely to be reduced where the light rail ran.