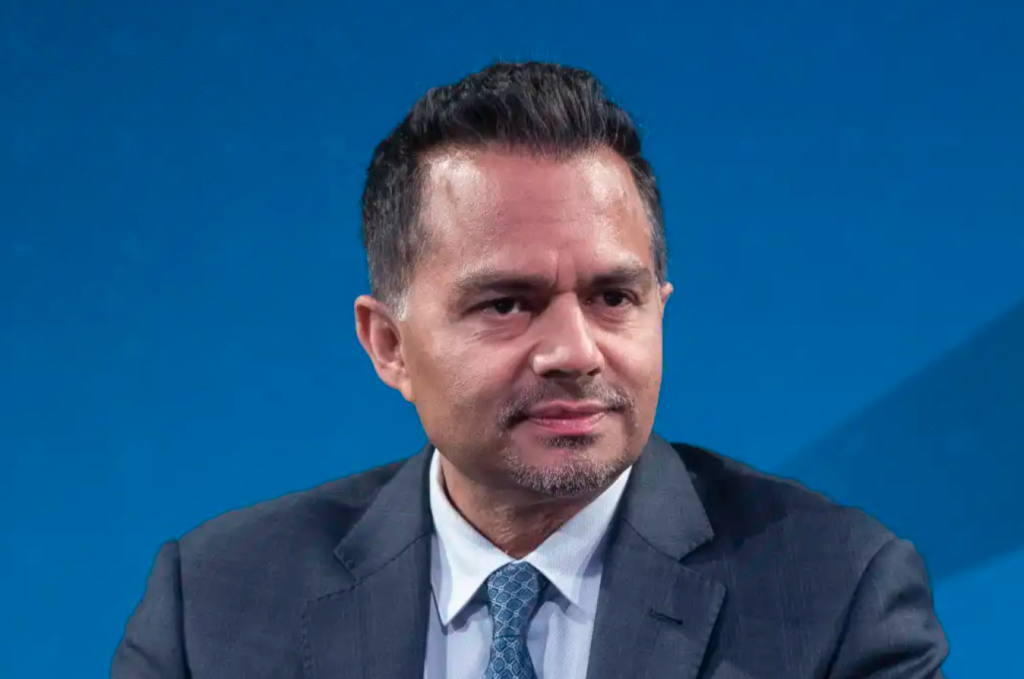 Lendlease's Tarun Gupta to take over at Stockland from Mark Steinert
Lendlease's Tarun Gupta will leave the company after 26 years to take over from Mark Steinert as managing director of Stockland, the country's largest listed developer.
Mr Gupta will take up the role from June 1 and Mr Steinert will stay in place until that date, Stockland said on Thursday, confirming an earlier report by The Australian Financial Review's Street Talk column.
"The Stockland board is delighted to welcome Tarun," Stockland chairman Tom Pockett said.
"Our rigorous internal and external executive search process gave us a field of very high quality candidates. Ultimately the board made the decision based on Tarun's breadth of experience across the property sector including in relation to communities development, retirement living, commercial property and investment management."
Mr Gupta, Lendlease's chief financial officer for the last four-and-a-half years, was not one of the names widely speculated to fill the role after Mr Steinert said in June he would leave.
"Overall not a bad hire, but a little surprising," Jeffries senior vice president for equity sales Michael Vincent said after the announcement.
"Tarun brings a lot more experience across multiple asset classes and will likely execute more transactions including selling down retirement (which he did at Lendlease and Stockland has been talking about for over 5 years) and apply some more Lendlease-style partnership models which Stockland lacks. Expect cost out at Stockland."
The appointment raises the question about whether Andrew Whitson, the head of Stockland's residential business and someone widely seen as a successor to Mr Steinert, will stay at the company.
The retirement of Mr Steinert could be the first of a number of changes at the top of Australia's large property companies, and a period of high-level management changes across the company may follow.
"It is an honour to be appointed to an organisation that has been building communities across Australia for over 65 years and is globally recognised as a leader in sustainability," Mr Gupta said.
"I leave my current role with great respect for the team I have worked with and I am excited by the significant opportunities ahead with Stockland. I am privileged to lead Stockland in continuing to enhance outcomes for its customers, employees, security holders and the community."
Mr Gupta, Lendlease's chief bean-counter since May 2016, started with the company as a graduate. Prior to that, he was chief executive of the company's Australian property business, overseeing its communities and urbanisation development, retirement and investment management arms.
He has a Bachelor of Arts (Economics) from University of Delhi, India and a Master of Business Administration from the University of Newcastle, Australia.
His appointment will be ongoing, with no fixed term. He will receive a fixed annual salary of $1,500,000, in addition to the various incentives available to him and compensation he will receive for forgoing incentives he would have received had he stayed at Lendlease.
His resignation will be subject to a six-month notice period.
Lendlease said group deputy chief financial officer Frank Krile would step into the top role on an interim basis while an internal and external candidate search was conducted.