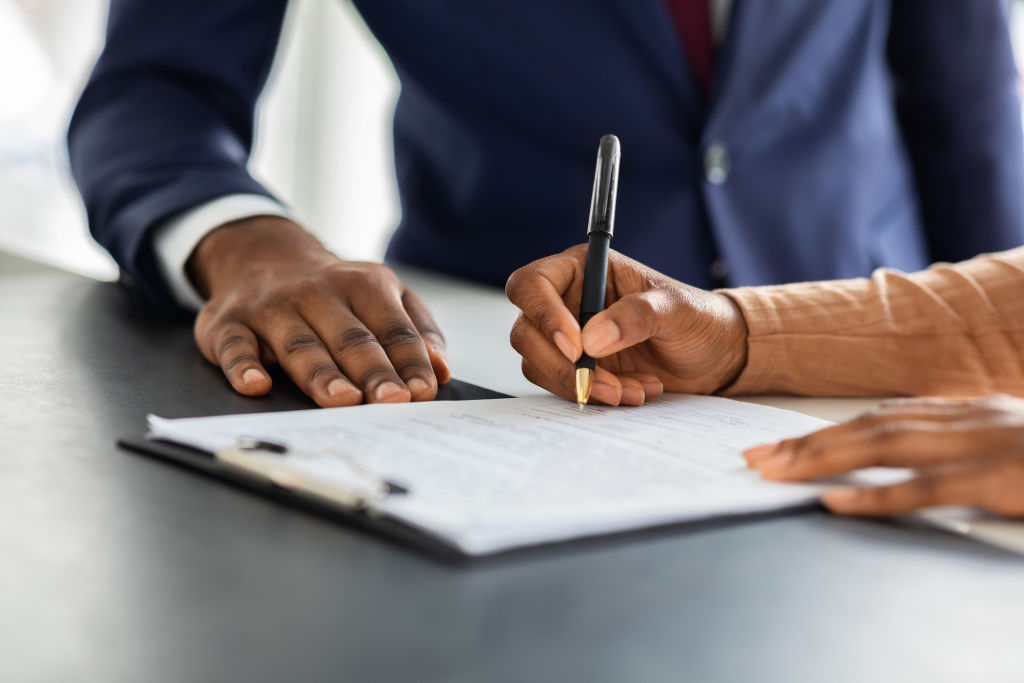 What to consider when it comes to lease negotiation
Unrepresented tenants self-negotiating their lease are risking financial loss and worker dissatisfaction, according to experts.
Tim Farley, national director of occupier services at Colliers, says the benefits of using professional tenant representation are substantial.
"For most tenants, property is not their core business. It's just something they do every five to 10 years.
"Our role as a representative is thinking about their business and understanding that changes within their company may mean a change in their accommodation requirements.
"We ensure businesses can make timely and confident decisions, supported by evidence following an exhaustive and robust competitive process."
Sadaf Mayar, senior director of tenant representation at JLL, says that while tenant reps are gaining traction, there is a notable gap in the market.
"At the smaller end of the scale – anywhere from 200 to 1000 square metres – that's where we find tenant representation lacking, and that's not in their best interests," he says.
Our experts outline five important considerations for tenants looking to negotiate a lease.
Tenants are often guilty of not allowing enough time to secure appropriate premises and completing adequate research when renegotiating their lease, Mayar says.
"Occupiers need to allow enough time to review a renewal and speak to their landlord while reviewing the market for alternate options and really leverage what's out there to ensure they get the best deal."
She says the necessary timeline is proportionate to the size of the tenancy. The larger your organisation, the earlier you must start planning.
"For example, tenants need time to understand the evolving needs of their staff. An employee survey, and engagement with stakeholders and executives, is becoming a crucial piece of the process in order to understand and define the future of their workplace."
Understand sustainability
Mayar says a business's sustainability commitments must align with its real estate needs.
"Many corporates have a net-zero 2030 or 2040 commitment, but they don't understand that their real estate decisions heavily impact their ability to meet those commitments.
"If a corporate has said that they want to be net-zero by a certain date, we need to ensure that both the building being occupied and the landlord are on the same path.
"An informed tenant rep will ensure the occupier will get the best possible result – one that aligns the building and the premises with the corporate sustainability targets, not only at the beginning of the lease term but throughout the lease."
Flexibility needs to be applied to lease arrangements, Farley says.
"The challenge right now is that we don't know what tomorrow holds, let alone three years down the track."
"For example, if you are a larger occupier considering pre-commitment/new-build opportunities, flexibility can come in the form of defined expansion or contraction rights while the building's being built, as well as during the lease term itself.
"So, you might potentially be able to drop a floor or two before the lease even starts.
"Another strategy for larger occupiers is considering a multiple-lease structure rather than one big, onerous and inflexible lease. If you spread arrangements across multiple floors, this gives you greater opportunity to manage risk in future."
Consider make-good clauses
Farley says make-good lease clauses often catch tenants out.
This clause requires the tenant to return the leased premises back to their original state or "base building condition" when they vacate.
"So, you need to provision this into your budget, and those costs are increasing rapidly at present."
Farley says there's an opportunity now to negotiate away the make-good clause.
"If you're applying an indicative rate of $350 a square metre today for a typical make-good, and that rate is escalated 3 per cent a year, then having the clause negotiated out of the lease can be a big saving."
Understand market reviews
Farley says rent review clauses can be tricky to navigate.
"Sometimes only the landlord can trigger the market review, not the tenant.
"The other consideration is whether the market review is on a face-rent basis, or an effective-rent basis, which takes market incentives into account."
He says tenants are now getting an average of 30 to 40 per cent incentives on leases.
"So, if you were to be facing a market rent review today and your review clause did not allow for market incentives, you might potentially have given away one-and-a-half to two years rent-free equivalent on a five-year lease."
He says, at present, a tenant would have the benefit of several compelling relocation opportunities, but the availability of quality stock on compelling financial terms when you need it cannot always be relied upon.
"Making sure you've got the right market review clause in the lease is essential in terms of protecting your future."