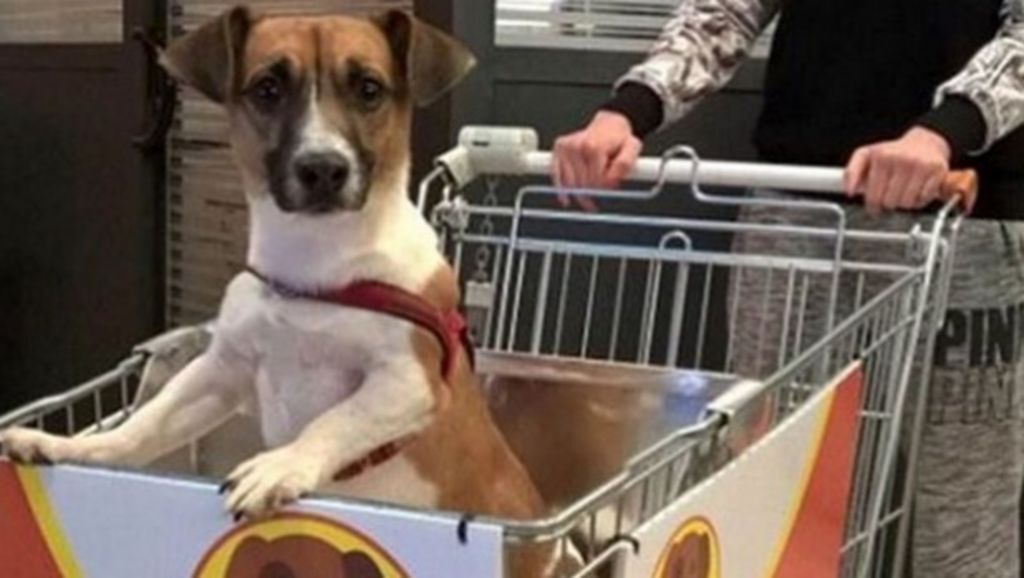 Italian supermarket offers ride-on shopping trolleys for dogs
An Italian supermarket has adapted its shopping trolley so dog owners no longer have to leave their furry friends tied up outside.
Gianfranco Galantini, owner of Unes grocery shop in Liano, has made his store more dog friendly, according to Metro.
The store fitted some of his fleet of shopping carts with a special partitioned section, which allows dogs to sit up front while their owner shops.
Galantini said the move gave dog owners "peace of mind to take all the time they need to make their purchases" without having to worry about their pooch waiting for them outside.
He said feedback from customers was positive and was considering introducing the modified carts, which are cleaned after each use, into other stores in the chain.