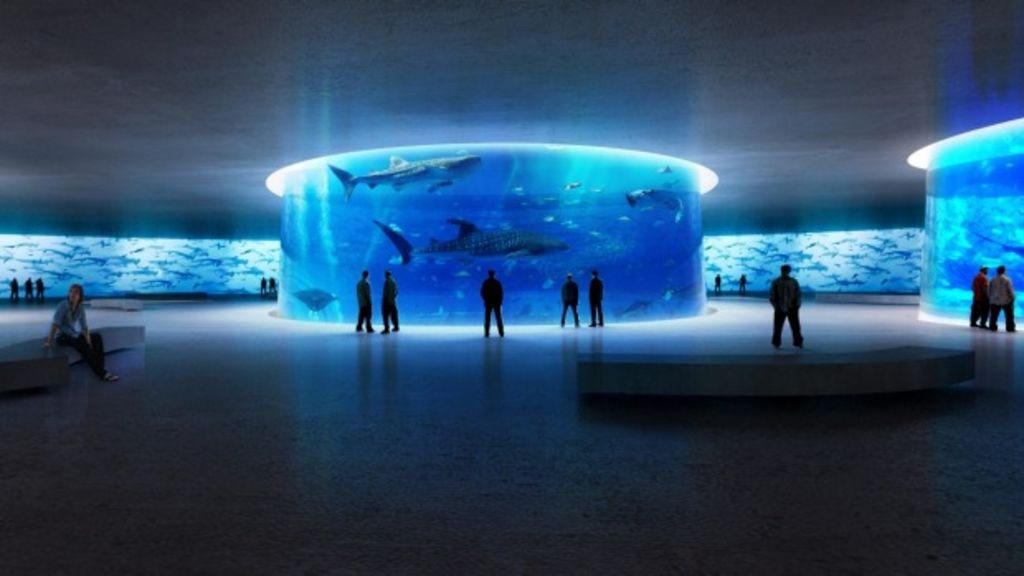 Italian design team create an aquarium for the future
An aquarium designed to be like a seashell, opening its roof during the day and closing at night to become a planetarium, has won a design competition.
Called Aquatrium, the innovative concept was thought up by a team led by Italian architect and designer Piero Lissoni, head of Lissoni Architettura.
The Aquatrium won the Arch Out Loud competition which wanted to generate ideas about empty land in the Long Island City section of Queens, the Mail Online reported.
Photo: Lissoni Architettura
"The idea behind the aquarium was to give visitors the feeling they are entering the water to discover the beauty of the marine life on display," the design team said.
They would achieve this with a living shell that opens to the sky during the day to reveal the sea worlds and which closes as darkness falls to take on a "second life" as a planetarium. This seashell concept is to protect the arena like a shell protects the pearl.
It might not exist but if it did, we'd love to visit this stunning Aquatrium.
Photo: Lissoni Architettura
Photo: Lissoni Architettura
Photo: Lissoni Architettura