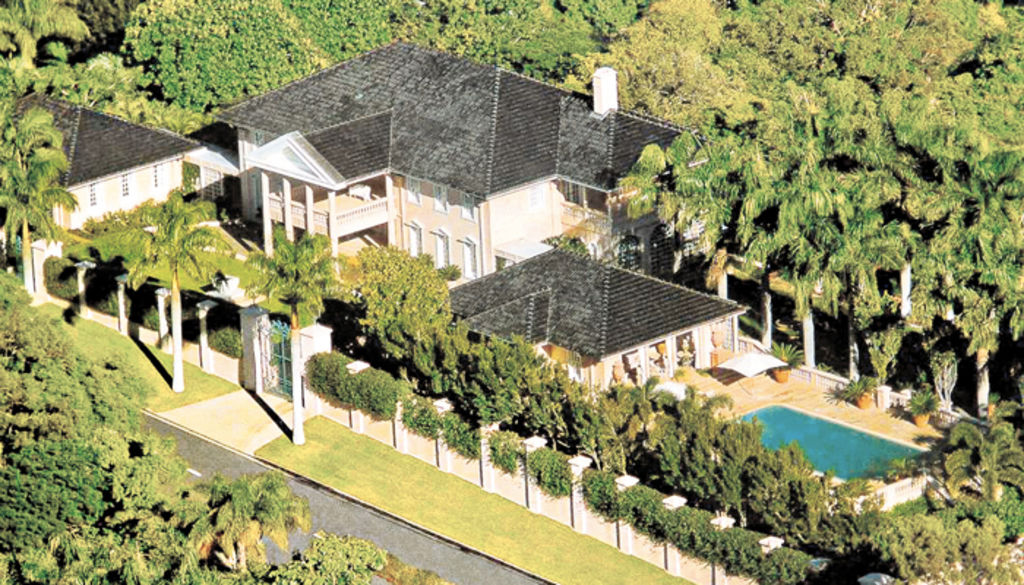 Iconic St Lucia mansion Pink Palace to be reduced to rubble
People who live near St Lucia's iconic "Pink Palace" have been advised that demolition work on the property will begin next week.
The iconic house hosted rock stars and celebrities in the 1980s. Photo: Youtube/Supplied
In the letter to neighbours, Sunland's Domenic Chirico said the demolition of the existing house and ancillary buildings would take up to eight weeks.
The 6300-square-metre site, nestled on top of the hill at St Lucia, will be converted into 28 villas presented as 14 duplexes.
The Swann Road site has views of the Brisbane River and CBD. Photo: CommercialRealEstate
Demolition work will take place between 6.30am and 6.30pm from Monday to Saturday.
The massive house was a popular stopover for rock stars in the 1980s and played host to the likes of Elton John, Bruce Springsteen, Cher and Billy Joel.

Source: YouTube/Damian Hackett
The last owner of the property was the late socialite Cindy Fleming, who died after an asthma attack in September 2014.
The various buildings on the property boasted five bedrooms, six bathrooms, several kitchens and multiple living rooms.
The entry of the main house famously boasted a Versace chandelier.