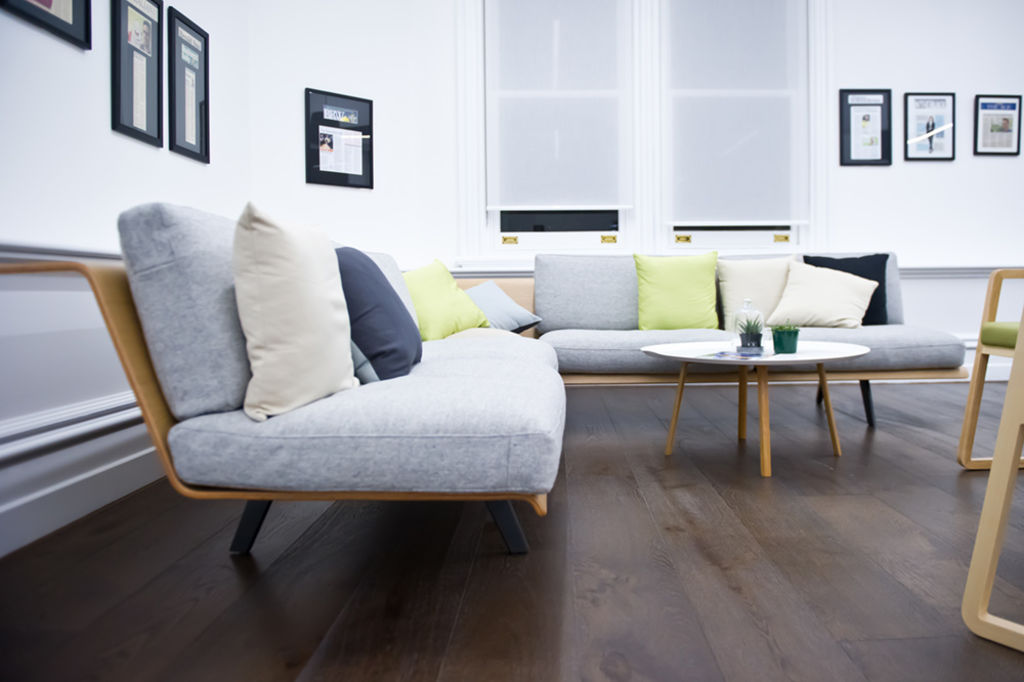 Hygge at work: How to bring Danish happiness into the office
When Denmark regained its mantle at the top of the United Nations' World Happiness Report this year, it raised questions about what makes its people so satisfied with life.
According to Meik Wiking, chief executive of Copenhagen think-tank the Happiness Research Institute, in addition to key factors such as social equality, a generous welfare system and universal healthcare, the Danes' high level of contentment can be attributed to their philosophy of hygge (pronounced 'hoo-gah').
This term embraces a sense of cosiness and comfort, it's all about celebrating the simple pleasures that bring joy. Or as Wiking puts it in his new book, The Little Book of Hygge (Penguin): "Hygge is about an atmosphere and an experience, rather than about things."
Hygge means embracing cosiness and comfort to create an atmosphere and an experience. Photo: Getty Images/iStockphoto
You'll be hearing a lot more about hygge in coming months with a raft of books on the subject due to hit shelves as publishers jump on this Scandi trend.
Bringing to mind images of roaring fires, a bowl of warm porridge, cashmere throws on a worn leather sofa and a wooden table laden with a feast to share, it no doubt evolved to help the Danes combat their long, cold winters.
But it is not only a cold-climate thing. In fact, the Aussie barbecue is the perfect expression of hygge, combining laidback socialising with food.

Look inside Barangaroo's Tower Three
Wiking firmly believes that the calming influence of hygge should be brought into the workplace and promoted through company culture.
One of the most famous Danish companies, LEGO, knows how to make work a fun place, with both work and play zones. At its colourful Billund office building, a metal slide takes employers between floors, while they can work at a laptop bar, dine at tables with built-in bonsai gardens and sit at sofas that form part of a cloud. Plans are also underway for an amazing expanded complex surrounded by a park.
In Melbourne, at Danish software company Zendesk's Asia-Pacific headquarters in a heritage-listed building in Collins Street, hygge is evident in its layout: its desks are divided into team sections, with a central collaborative space for stand-up meetings. Staff make phone calls from dedicated booths and the whole space has a modern, clean Danish feel.
"Drawing on the concept of hygge, the design is characterised by simplicity, functionality and minimalism," said Amy Foo, vice-president finance and operations of Zendesk APAC. "Open space and comfort in our workplace encourages autonomy and movement. People should be able to stand, sit or lounge on the couch – it generates creativity, collaboration and energy within the team."
Understanding what your employees value and how they like to work is essential, says Zendesk's Amy Foo. Photo: Supplied
In addition to its 1900 square metres across three floors, Zendesk also has leased the 500-square-metre basement for its end-of-trip facilities and as an event space.
Ms Foo said Australian business should embrace an office design that worked for them – their culture and people. "There is no one design that will fit all," she said. "Ultimately creating a space means generating an individualised mood and energy level and its inhabitants are the best designers. Understanding what your employees value and how they like to work is essential."
How to be inspired by the Danish experience to create workspaces with a warm, friendly, comfortable atmosphere:
Get it together
The office floorplan should include collaborative spaces as well as secluded nooks for private conversations and defined cubicles for focused work. Not only is there an emphasis on face-to-face interaction, staff are encouraged to use other areas of the office apart from their desk. If you have a stack of reports to read, go sit on a comfy couch. If you need to brainstorm with a colleague, meet in a courtyard over a freshly brewed cup of coffee.
Zendesk's Melbourne offices has a modern, clean design. Photo: Supplied
Saddle up for the commute
Cycling is a big part of the Copenhagen lifestyle. With cycling lanes throughout the city and bikes outnumbering inhabitants, cycling is the most popular form of transport to work and study. Companies in Australia can encourage more staff to ride to work by installing end-of-trip facilities such as bike storage and changerooms.
SRAM, a bicycle components manufacturer based in Chicago, has the ultimate bike-friendly office. There's even an indoor track. Photo: SRAM
Take a lunch break
Eating al-desko is certainly frowned upon. Instead workers get up from their desks to enjoy a communal lunch or get out into the fresh air. Having a worksite cafe with an alfresco dining area is a great option or companies can choose an office block that is situated near a park or walkways. Multi-tasking – eating a sandwich while replying to emails and paying a bill over the phone – is not considered the hygge way.
Go natural
Interior decor can help staff stay connected with nature while they are working indoors. Timber creates warmth, while plants can spruce up an individual's workspace or green living walls can be installed for the benefit of all. Plants not only provide aesthetic appeal and act as an air filter but research shows they reduce stress and fatigue, and increase productivity and workplace satisfaction. Greenery can also aid sound absorption and improve office acoustics.
The quiet room at Knight Frank's Sydney office at Angel Place, where staff enjoy the benefits of a green wall. Photo: Knight Frank
Mark your territory
Hot-desking is not a trend that gives out a good hygge vibe. Instead workers should be encouraged to personalise their stations, bringing some of the comforts of home into their work environment. Photos of loved ones, a beloved mug, trinkets – anything that allows staffers to add personality to their workspace while still honouring streamlined Scandinavian style.
Shine a light
Candles are a hot hygge item, with Denmark burning more candles per head than anywhere in Europe – around six kilograms of candle wax each a year. But creating ambience through scented candles in the boardroom will unlikely win favour with occupational health and safety officers. Instead, an office can channel hygge with plenty of natural and muted lighting, rather than relying on harsh fluorescents overhead. Desk lamps that cast out a warm orange glow can be used for task lighting.
Candles in the office are unlikely to win the support of health and safety officers but they're a hot hygge item. Photo: Getty Images/iStockphoto
Company culture
Definitely don't go burning the candle at both ends. Leisure time and work-life balance are a huge part of the Danish culture and most clock off on time to go home and eat dinner with family and friends. Social activities with colleagues are encouraged. Informality is also typical in business life – from dress code to a flat non-hierarchical structure. Both teamwork and autonomy are valued and companies understand that happy workers tend to be more productive and innovative.
Perks of being an employee
Many companies offer great benefits in the workplace. Some stock their fridges with free drinks and healthy snacks. Others offer on-site massages and exercise facilities. It shows that the employer cares about their staff's health and wellbeing.
Office perks such as free drinks aim to show employees that the company cares about its staff. Photo: Getty Images/iStockphoto