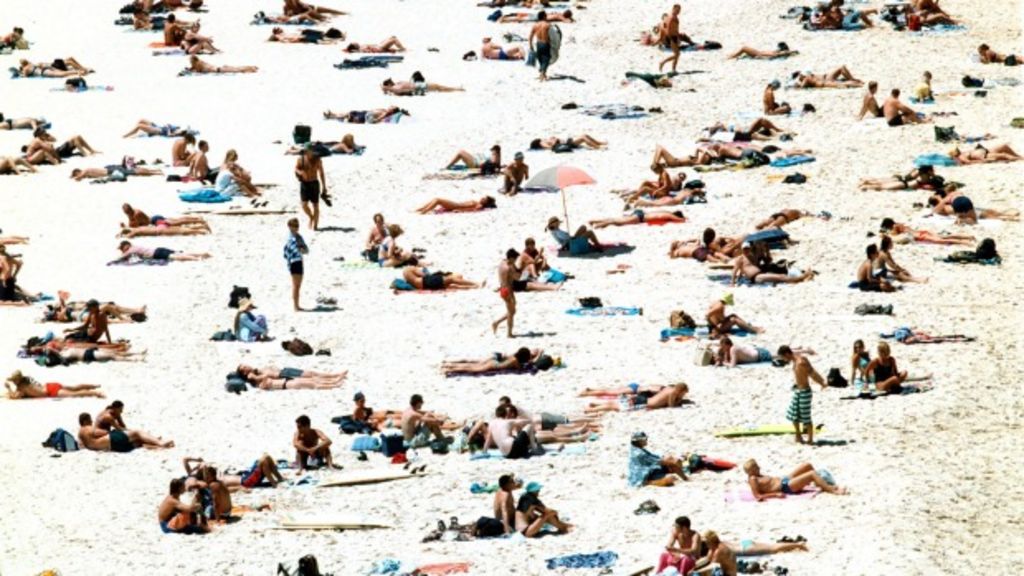 How top entrepreneurs are spending their summer holidays
When you run your own business it can be hard to go on holidays. Cloud accounting firm Xero surveyed 515 Australian small businesses earlier this month and found more than half of small business owners find it difficult to take time off work with 38 per cent preferring to work through the summer holidays.
Those surveyed said the key reasons they struggle to take time off are they need to be available at all times as they are the decision maker (42 per cent), they are the sole employee (37 per cent), they are just too busy to take holidays (25 per cent) or they are unable to relax if they don't know what is going on in their business (32 per cent).
While many will still be checking their emails, these top entrepreneurs say they will take a break over Christmas:
Martin Hosking, founder of Redbubble
RedBubble chief executive and founder Martin Hosking is off to Antartica for his holiday. Photo: Pat Scala
Martin Hosking is the founder of design marketplace Redbubble and is undertaking a serious adventure this year heading to Antarctica with his family.
"This will be a real opportunity to get away," he says. "See our gorgeous natural world. Spend serious time with the family and go on my first ever cruise. Lack of internet and mobile coverage I consider a real plus."
Mia Klitsas​, co-founder of Moxie
Mia Klitsas has just launched her feminine hygiene range, Moxie, in Hong Kong and so is headed over there for a post Christmas holiday.
"I'll check out the product on the shelves, which is super exciting," Klitsas says. "I'm taking my husband with me and we're going to spend New Year there too – the fireworks displays are spectacular.
"I'm really lucky that I get to travel for work and experience some incredible cities at the same time."
Klitsas says she will still be checking emails. "As it's partly a 'work' trip, I won't be switching off entirely; but I will definitely slow down. I'm really looking forward to sleep-ins and buffet breakfasts," she says.
John Winning, chief executive and founder of Winning Group
Christmas is a busy time for online appliance retailer John Winning but he is still planning a break with friends.
"In any location in the world and doing any activity. I will take any downtime I can get, as it has been a very busy year and no doubt next year will be much the same.
"I wouldn't mind getting some skydiving in while I am at it though."
Sheryl Thai, founder of Cupcake Central
Sheryl Thai, founder of Melbourne cupcake business Cupcake Central, has had a busy lead up to Christmas and is looking forward to taking a week off and spending it in Sydney.
"I'll be catching up with other entrepreneurs that I haven't had a chance to during the year over coffee," Thai says.
"My New Year's Eve celebration will be attending an intimate house party with a bunch of entrepreneurs from around Australia. It's a great feeling to be surrounded by like-minded people to bring in the new year.
"The other days I'll try to relax and do some reading as it has been a very busy month leading up to Christmas – we've just cracked our most amount of orders delivered with 300 deliveries last week, which is incredible."
James Crawford, co-founder of Beanhunter
​James Crawford is the co-founder of coffee review startup Beanhunter and says he will take some time off.
"Sounds very token, but Christmas with my wife and family and a week or so at the beach to simply relax," Crawford says. "It's not often that this happens for me so the simple things are what I really enjoy."
Dean Ramler​, chief executive and co-founder of Milan Direct
Dean Ramler, co-founder of Milan Direct, has had a busy year after selling his online furniture business to Temple & Webster. Photo: James Boddington
Dean Ramler says running online furniture retailer Milan Direct doesn't leave him with any real break.
It's been a busy year for Ramler with the entrepreneur selling Milan Direct to Temple & Webster for $20 million in cash and shares.
"There really is no downtime. We are open 365 days a year, 24/7," Ramler says.
"But no doubt there will be chances for some time off, and I will make the most of that by getting out on the water, paddleboarding with my ​fiance. It is a great way to see Australia, and relax after long days in the office."
Sarah Hamilton, chief executive and co-founder of bellabox​
Sarah Hamilton, founder of bellabox. Photo: Wayne Taylor
Sarah Hamilton, chief executive and co-founder of beauty subscription business bellabox, will be taking time off this Christmas for a holiday close to home.
"[I'll be] with my family and at the beach in Point Lonsdale," she says.
Christian Mischler​, co-founder of HotelQuickly
Christian Mischler, co-founder of travel booking app HotelQuickly, is heading back home to visit his family in Switzerland.
"It's a nice time of the year to be there, as there's plenty of snow and the Christmas decoration makes it very festive," he says.
"To me, Christmas has to be cold and snowy, I'm not yet used to having a barbie on Christmas Day".
Mike Rosenbaum​, chief executive and co-founder of Spacer
Mike Rosenbaum moved on from his days as chief executive and co-founder of DealsDirect to found a new startup, peer-to-peer and business-to-consumer storage space marketplace Spacer.
"I love Sydney over the summer, so a staycation is on the cards, particularly with a fast-growing startup that is 24/7," he says.
"Spending time around the pool, at the beach and having barbecues with family and friends – there's nothing better."