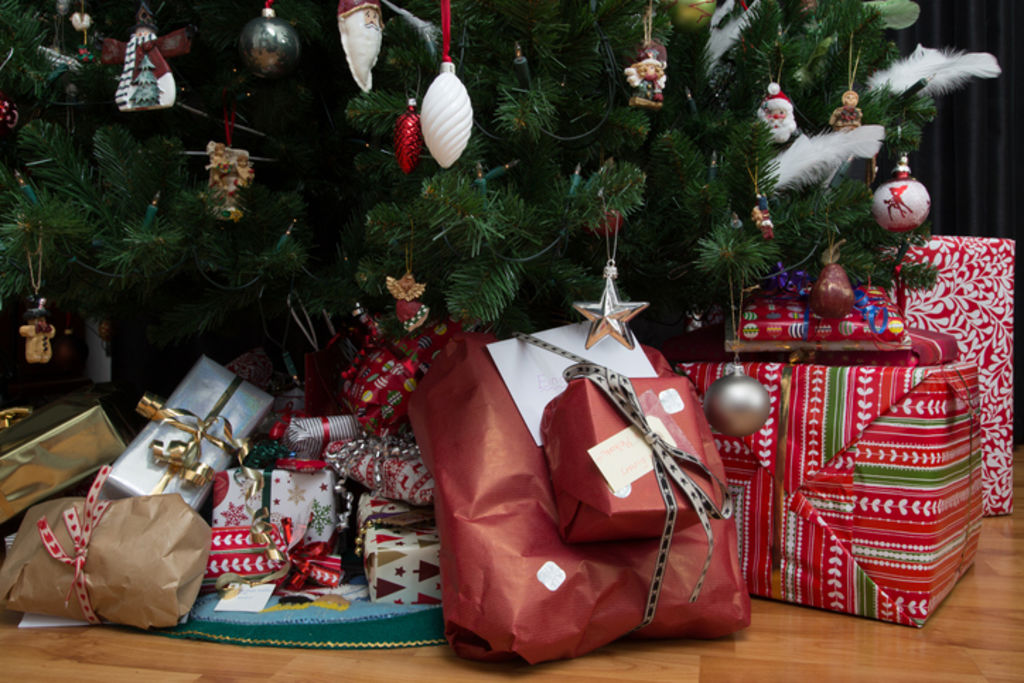 What spending Christmas in hotel quarantine is like
Two weeks locked up in a hotel room doesn't sound like a jolly way to spend the festive season, but it was the reality for thousands of travellers last year and will be again this Christmas.
While much has been said about the guests' experiences, little has been reported about the staff who work tirelessly in the medi-hotels, helping strangers through the challenging 14 days of isolation.
Michelle Bonilla, former guest relations manager at Sofitel Sydney Wentworth, said working in a quarantine hotel had shown her that a small act of kindness can go a long way.
"It has taught us to look beyond the surface, to listen to each other openly and have compassion and empathy for one another. People crave belonging and every person has a story," she said.
One of those stories is Marie Yoshida, a mother of three from the United States who visited Australia in December 2020 on a business trip to purchase yearlings for the horse-racing industry.
She stayed at the Sofitel Sydney Wentworth, and arrived with plenty of work to do remotely, a rented exercise bike and Christmas lights to add a festive touch to her room. Yet despite her preparation, Ms Yoshida said that by the final few days of quarantine, she felt like she was "living in slow motion".
"I tried to keep my work and sports activities on schedule but definitely there was a deep feeling of being trapped and claustrophobic," she said. "But the staff at the hotel were frankly amazing, and we enjoyed special meals for Christmas, Boxing Day and New Year's Eve."
In addition to special meals and beverages, Ms Bonilla said a guest engagement calendar, tailored to the visitors' demographics, kept their guests entertained with activities such as wine tastings, trivia challenges, movie nights, meditation sessions and fitness classes. She said staff also conducted regular check-in calls and messages on top of the health calls from nurses each day.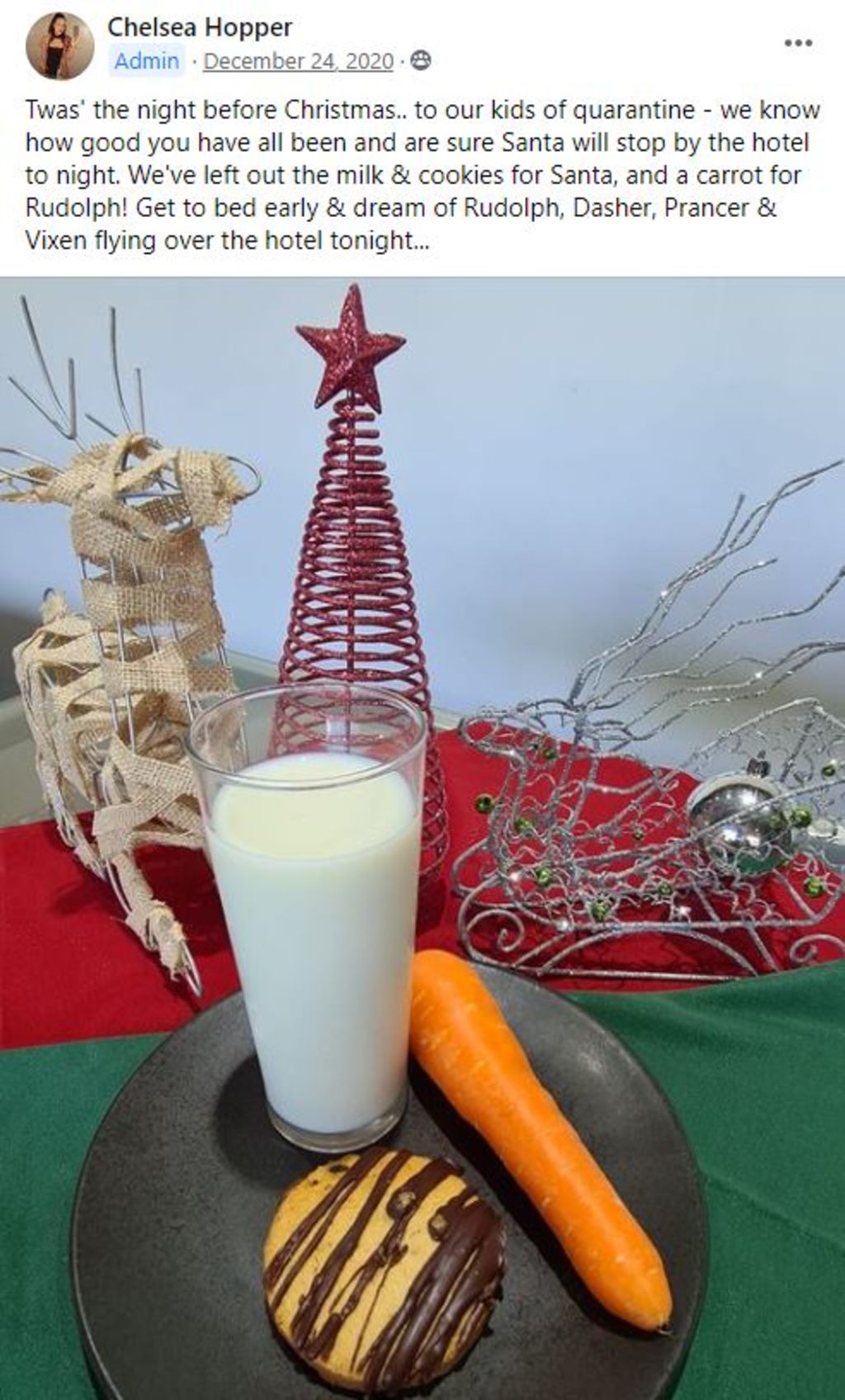 "I think what people really want during the holiday season is that authentic human connection," she said. "So, we did a welcome call for everyone as soon as they arrived to make sure that they were OK with everything, and that they're settling in, that we've got all of their dietary requirements and the correct details.
"They then know that we're available 24 hours for them to call. There's always someone on the phone to answer their queries or help them out with whatever they might need."
However, this festive season, it seems that medi-hotels won't be necessary in NSW, with mandatory hotel quarantine no longer required for fully vaccinated arrivals. Responding to the changing rules, the Sofitel Sydney Wentworth has recently transitioned back into a regular and fully functioning hotel, ending another chapter in the hotel's already rich history.
Victoria and the ACT have followed NSW's lead, but the remaining states and territory are persisting with mandatory quarantine, which will see many guests celebrating the holidays in their hotel room.
Simon McGrath, chief executive of Accor Pacific, which had 45 quarantine hotels at one point, says his staff has gone to great lengths to ensure the mental well-being of their guests.
"This crisis has challenged us to reimagine hospitality; hotel rooms have evolved to become quarantine apartments, medical facilities and accommodation for essential workers," Mr McGrath said.
"I am incredibly proud of the way our teams step up to help the government and our communities stay safe. Our teams are not only providing accommodation, but also pastoral care and kindness."
At the Pullman Hotel in Adelaide, which has been a quarantine facility since April 2020, the staff use a private Facebook group to engage with guests and keep morale up.
Chelsea Hopper, director of sales and marketing at the Pullman Adelaide, said the Facebook group had a level of engagement that she has "never seen in the marketing world before".
"Christmas last year was a very mixed experience because we couldn't see our guests' faces. We couldn't see the joy, or the sadness that they were feeling, or the loneliness … we're divided by a door," Ms Hopper said.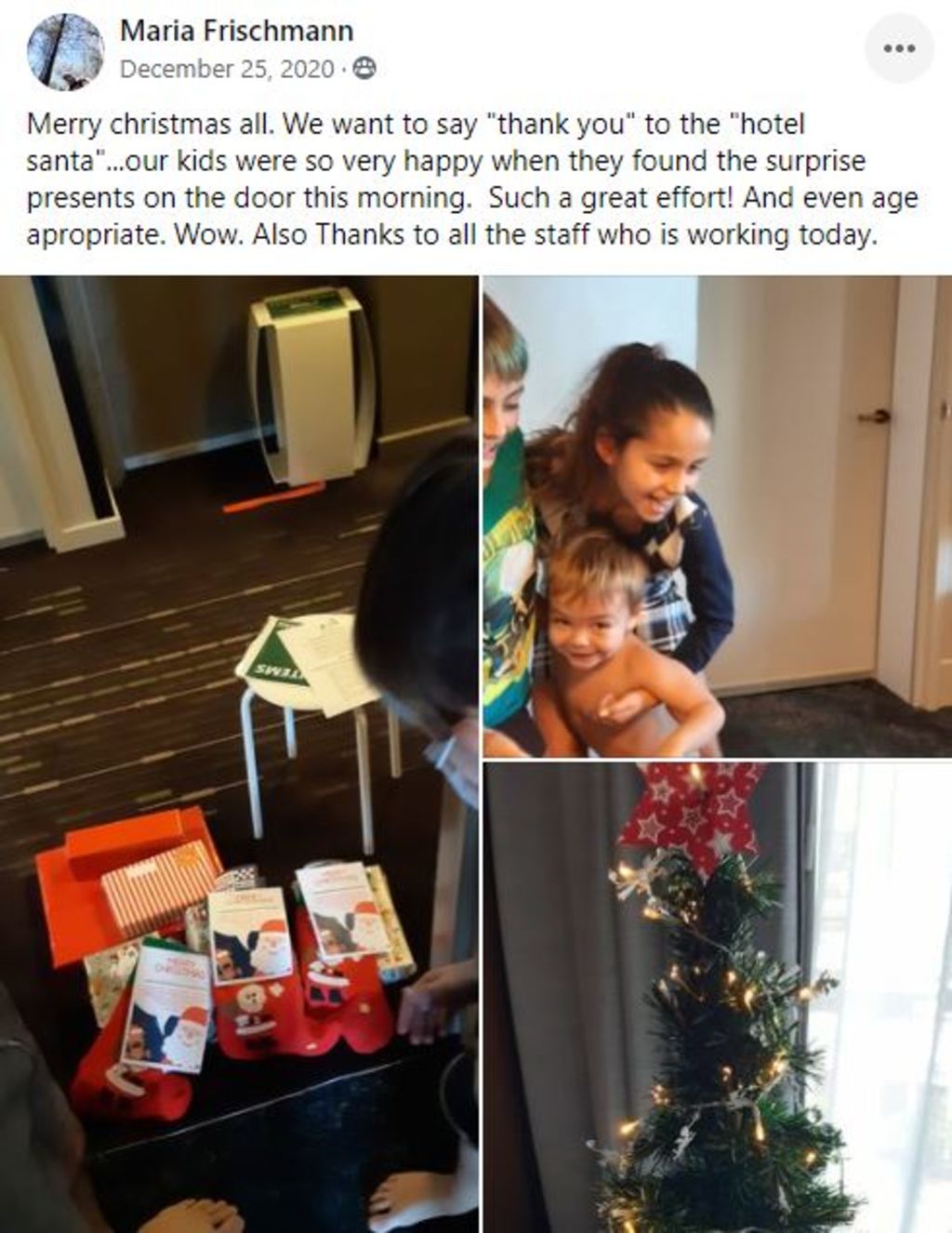 "So, we used the Facebook platform a lot because we couldn't even bring them out into the hotel lobby, for carols, for example. We had about 40 children last Christmas, so we took and shared a lot of photos of the reindeer coming, and Santa Claus walking through the lobby and the cookie and the milk left out the night before. And everyone received a gift.
"It was really magical and something that I've never done before. I didn't think I'd have to do it again, but now we're planning for Christmas 2.0!"
That planning includes 1200 room service meals per day, all prepared in-house, and catering for a variety of dietary requirements. Previously, Ms Hopper said, "a good night might have been 50 room service meals".
But one thing that doesn't change at Christmas time is the ongoing staff training required to comply with evolving COVID-safety protocols, elevating them from hospitality employees to frontline workers.
"I'm in awe of what they do, especially when close contacts come in, or when a guest has been exposed to COVID," Ms Hopper said.
"When we have had COVID-positive guests, everyone's alert and a little bit on edge, but we support each other, and we look out for each other. And we've been trained, so we've just got to make sure we don't become complacent."
Accor's Mr McGrath agreed that the commitment of all team members working at quarantine hotels was remarkable, and vital.
"The accommodation industry has provided crucial infrastructure to support the government in managing the pandemic. Hotel quarantine has kept hotels open and people in jobs and, most importantly, hotel quarantine has saved lives."