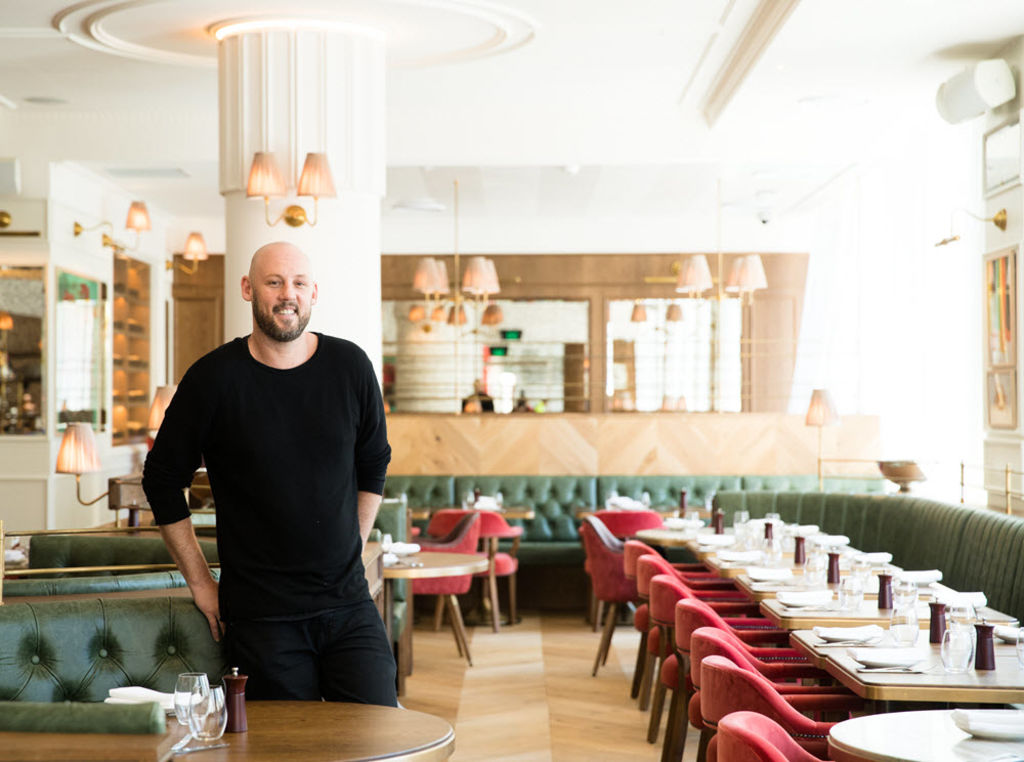 How Australian food and beverage businesses are adapting to the threat of coronavirus
A year ago, it was billed as one of Australia's exciting new restaurants, with a $2.5 million fit-out, a 20-year lease and a stunning French menu.
Today, Franca Brasserie in Sydney's Potts Point has completely transformed itself into one of Australia's top takeaways.
"We've almost become a hotel for the local area, offering room-service breakfast, lunch and dinner, and delivery and pick-up services for dinner packs and packs for small dinner parties," said licensee Alex Cameron.
"We're also delivering wine with the dinner and cocktails you just need to pour over ice to serve. We've only been doing it for three days so far, but it's going pretty well.
"We just want to scrape by during this period with enough revenue to cover wages. We'll worry about rent and bills down the track."
The COVID-19 crisis has prompted many companies to dramatically rethink their commercial spaces and plenty have come up with inspired ideas to adapt them in order to keep themselves going.
Tess Robens, for example, the owner of a small bar in Sydney's inner west, came up with the idea of using the now-closed bar to make home delivery cocktails – and was thrown a lifeline, along with other small bars in NSW, by the state government varying the licensing laws to allow it to happen.
"It's just a survival technique at the moment," she said. "We're trying to make money and we're doing all the deliveries ourselves. I think people can whip-up simple cocktails at home but the complicated stuff, which gives you a delicious buzz, is just too hard for them."
There've been a few teething problems at The Rio in Summer Hill, like the police shutting down delivery one evening when they hadn't heard of the new rules, and running out of bottles in which to transport the cocktails, but Ms Robens is optimistic.
"I think by the weekend, we'll be all ready and completely prepped," she said. "And, we've had a big run on our most popular cocktail, the Rio Colada, our take on a traditional Pina Colada, which people love."
In Melbourne, food and beverage companies are being similarly inventive. Family-owned and operated snack and refreshment bar Theodore's in Brunswick has morphed into Ted's Grocer, selling produce like bread, coffee and deli goods, as well as take-home meals.
A notice states, 'Due to the current situation with COVID-19, we are actively doing our best to support our community, to keep our business afloat and to stay safe during these trying times … We will be back on the other side of this.'
The new store also has a big social conscience, telling those who are in isolation and are struggling with food or have run out of essentials and are without help, to email the store for help.
In Sydney, The Royal Hotel in Leichhardt is now selling grocery items, including toilet paper when in stock. While in nearby Stanmore, the three-hatted Six Penny restaurant will open as a "general store" on Saturday morning, March 28, with a selection of cakes, cookies, homemade sourdough and bacon and egg rolls.
Brisbane's famed 14-year-old fine-dining restaurant Alchemy has now turned itself into Alchemy To You, using its restaurant not only to make takeaway and delivery meals, but also for packing up a selection of gourmet groceries for sale.
"As a fine-dining restaurant, this is definitely out of the box for us," said co-owner Angelica Jolly. "Most of the response has been from the local community who've always followed us, but we're trying to get the word out further.
"People think we'll be too expensive, but we're now selling the same meals as take-away for a lot, lot less, so everyone can afford to dine with us, and hopefully they'll get hooked and come in after this is all over."
Beef cheeks, for instance, normally priced at $50 are now $25, while the home-made pasta, which is normally served for more than $32 a dish, is now $15.
Meanwhile, several distilleries are turning their premises into manufacturing bases for rather less delicious alcoholic concoctions – hand sanitiser.
Queensland's Bundaberg and Beenleigh rum distilleries are producing their own recipes to defeat COVID-19, while Sydney's Archie Rose Distillery, in Rosebery, normally making gin, whiskies, vodkas and rums, is now producing sanitiser.
Archie Rose's first batch of 4500 half-litre bottles sold out within 57 minutes, and their second batch is now under way. "It all happened very quickly," said a spokesperson.
"We're still producing spirits, but our priorities have moved to hand sanitiser as there's such a great need for it.
"We had to stand down up to 20 staff when this began, but it's enabled us to redeploy all of the permanent bar staff and some of the casuals on the bottling line. That's what's continuing to drive us."
Get a weekly roundup of the latest news from Commercial Real Estate, delivered straight to your inbox!