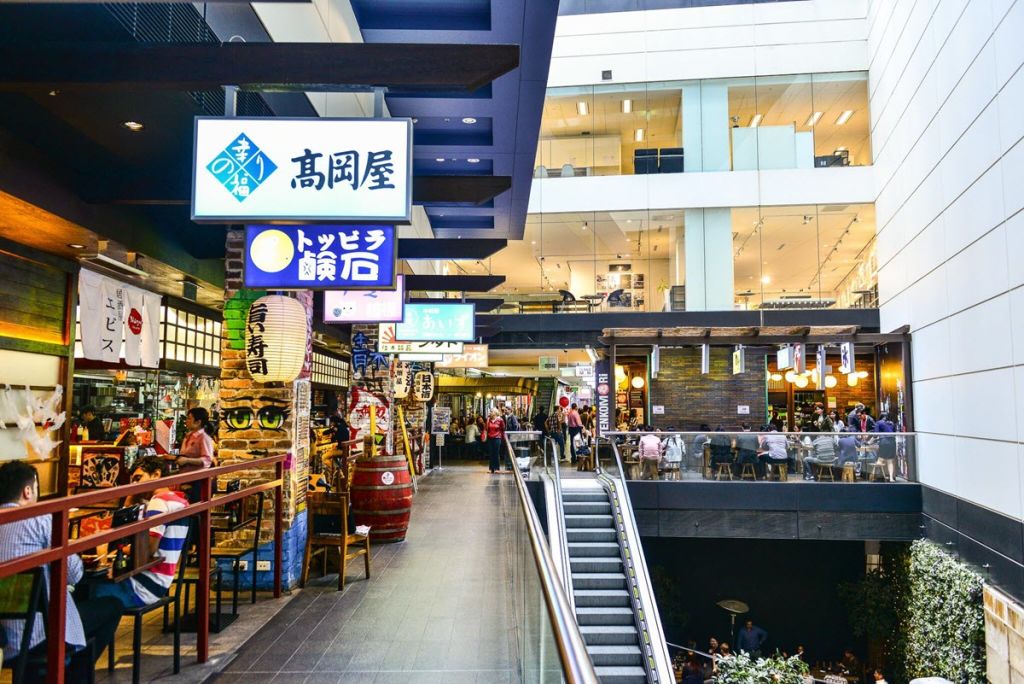 Hotels harness the attractions of neighbouring businesses during pandemic
Take a swim at one of Sydney's top apartment hotels and you'll see, through the glass panels set in the bottom of the pool, diners tucking into delicious dishes being served in the Japanese restaurant below.
And, once dry, you can ask the hotel desk to make you a reservation or help organise a delivery to your room from that very restaurant … or any other of the 22 food establishments close by.
It's all part of a new spirit of enterprise sweeping through the nation's hotels. Hit hard by COVID-19-related travel restrictions slashing the numbers of corporate visitors and tourists, they're now fighting back by harnessing the attractions of neighbouring businesses to help their own.
"It just doesn't make sense not to," said Albert Pilarski, the hotel manager of the newly refurbished Fraser Suites Sydney, on Kent Street in the city CBD, which sits above the buzzing retail centre Regent Place.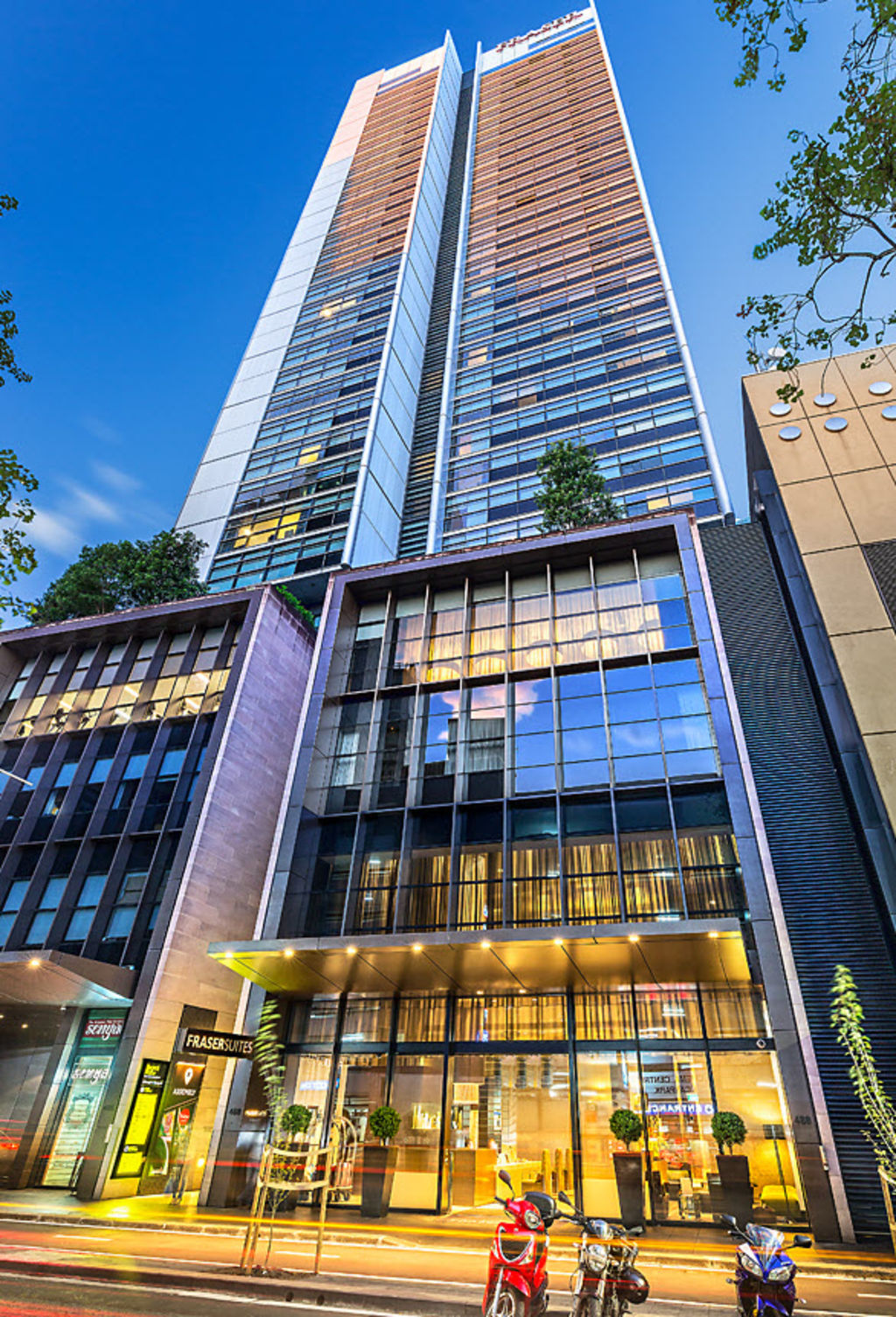 "We only have a smallish restaurant of our own, yet there is so much close by, like the very popular Chefs Gallery, so we're very keen that they're all also part of our offering.
"We're now building very strong relationships with a number of those neighbouring businesses, and we're creating a number of packages with them and discounts for our guests when they book online with us. With COVID, we're looking at the leisure market more and we're keen to go the extra mile for them, and to demonstrate a point of difference with our competitors."
There's a veritable banquet of dining options for Fraser Suites guests to choose from at Regent Place, including confirmed favourites the Chinese Chefs Gallery and Japanese Yebisu.
For those businesses, there are advantages too in forging closer ties with hotels.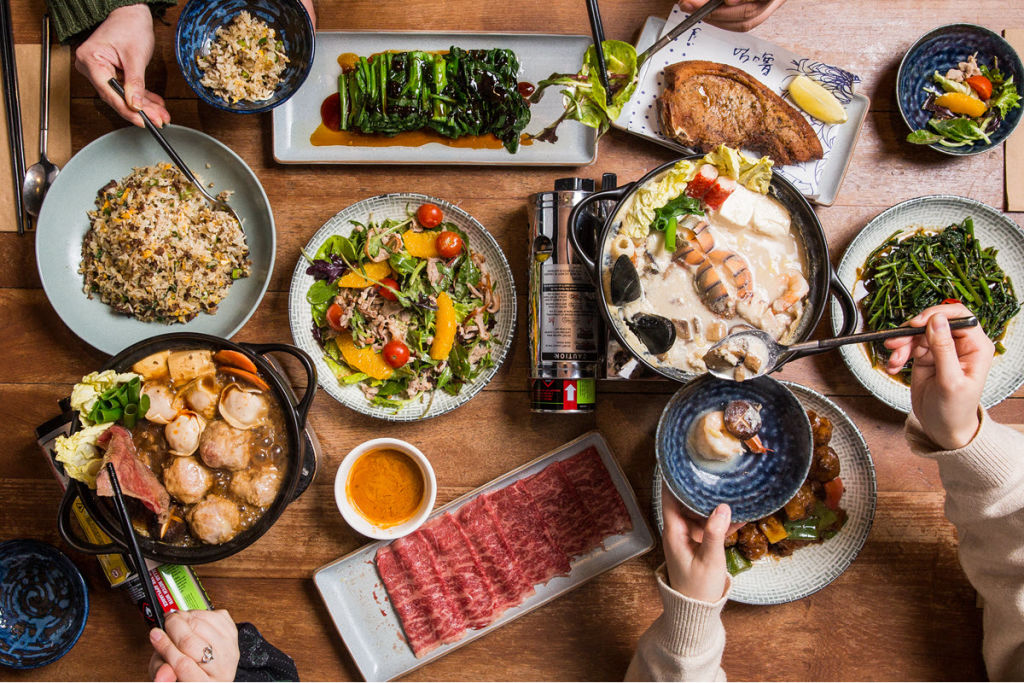 "It could become a valuable relationship for us as well," said Chefs Gallery marketing manager Eunice Nicole Lim. "We have a delivery service for them, and I know they recommend us because of our good reputation over our 10 years here.
"We're now trying to work closer together and bring better value to the guests. It's great that the hotel has such an open mind on this."
And after all that food, there's another local partner business that might be welcomed: an appointment in the hotel gym with corporate personal training company Better Being, based nearby.
"We've found guests like to have a trainer take them through the gym and an exercise program," said founder Greg Stark. "It's a valuable add-on for them, and the hotel."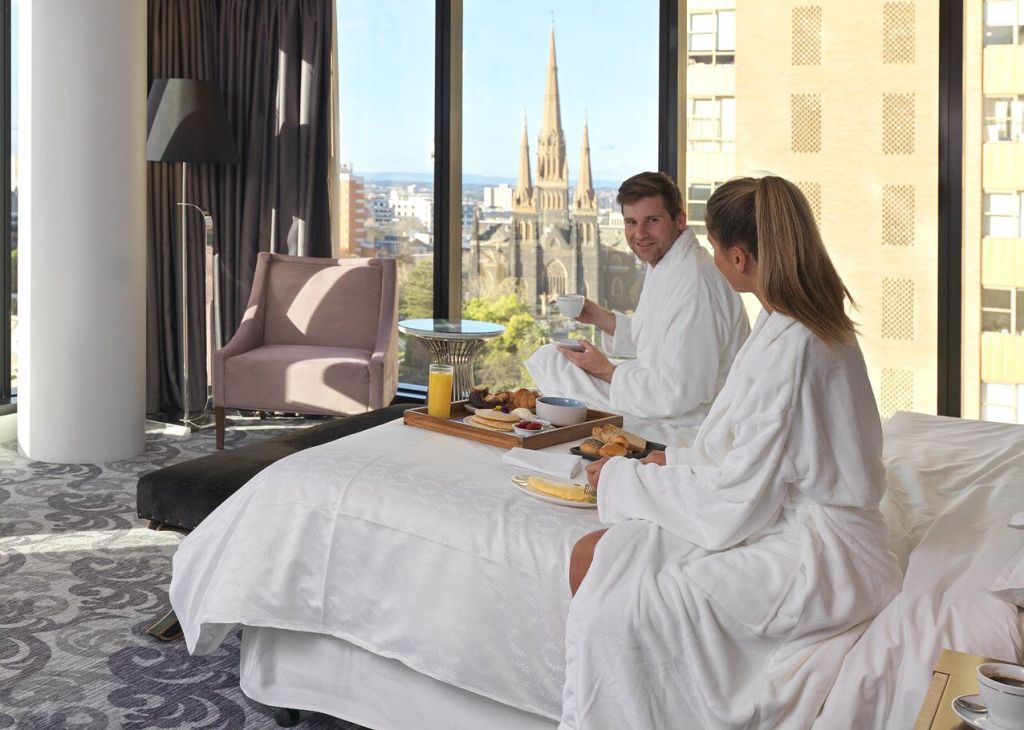 In Melbourne, a number of hotels are also exploring leveraging off their local companies for the benefit of guests.
The Sheraton Melbourne on Little Collins Street, for instance, has forged special bonds with a number of nearby businesses, including Mediterranean eatery Bar Lourinha, Argentinian steak restaurant San Telmo and ice-creamery Billy Van Creamy.
It started when the hotel's restaurants closed during the lockdown and they wanted guests to have a whole range of meals to choose from, but it's now likely to extend far into the future.
"Each of the restaurants or bars have provided us with a tailored menu for our touch-free hotel compendium that they can deliver to the hotel," said Sheraton Melbourne's director of sales and marketing Kelly Russell.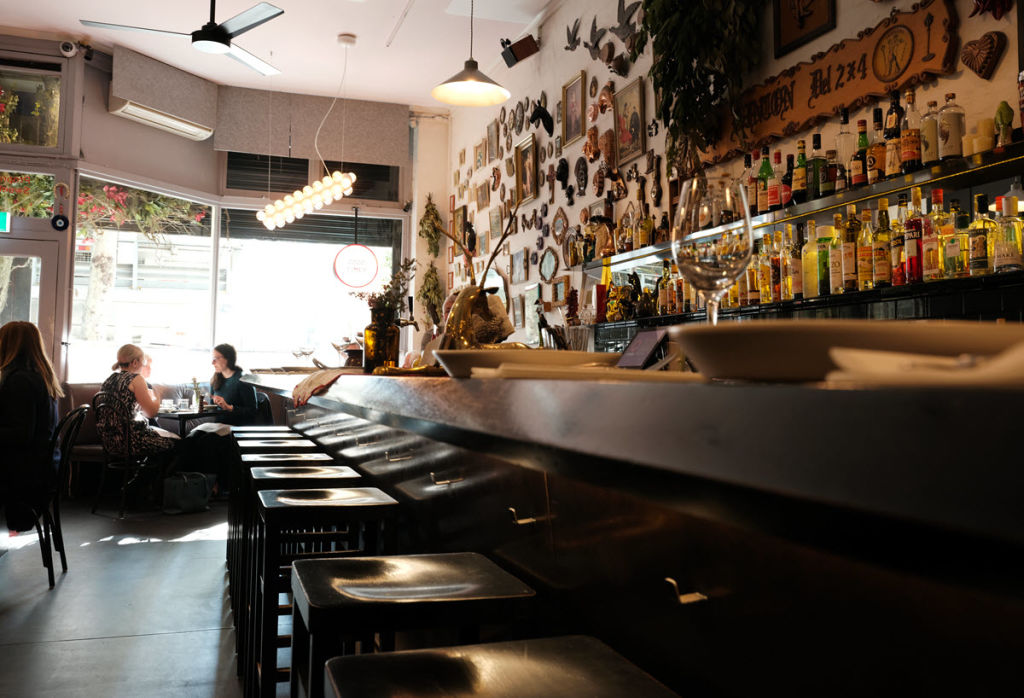 "Then guest services collect the order and take it to the room as full room service, with crockery and cutlery and glassware, so it's like a 5-star dining experience.
"We wanted to provide our guests with lots of alternatives, and so it made sense to partner with the businesses around us, and all support each other. And I think it will be something that will carry on. We see it as elevating our product offering and we intend to launch packages in the coming weeks for food and beverage and retail and top-end experiences with those partners."
Matt McConnell, executive chef and co-owner of Bar Lourinha, is delighted at the new connection, and pleased the hotel managers are proving so keen to cooperate.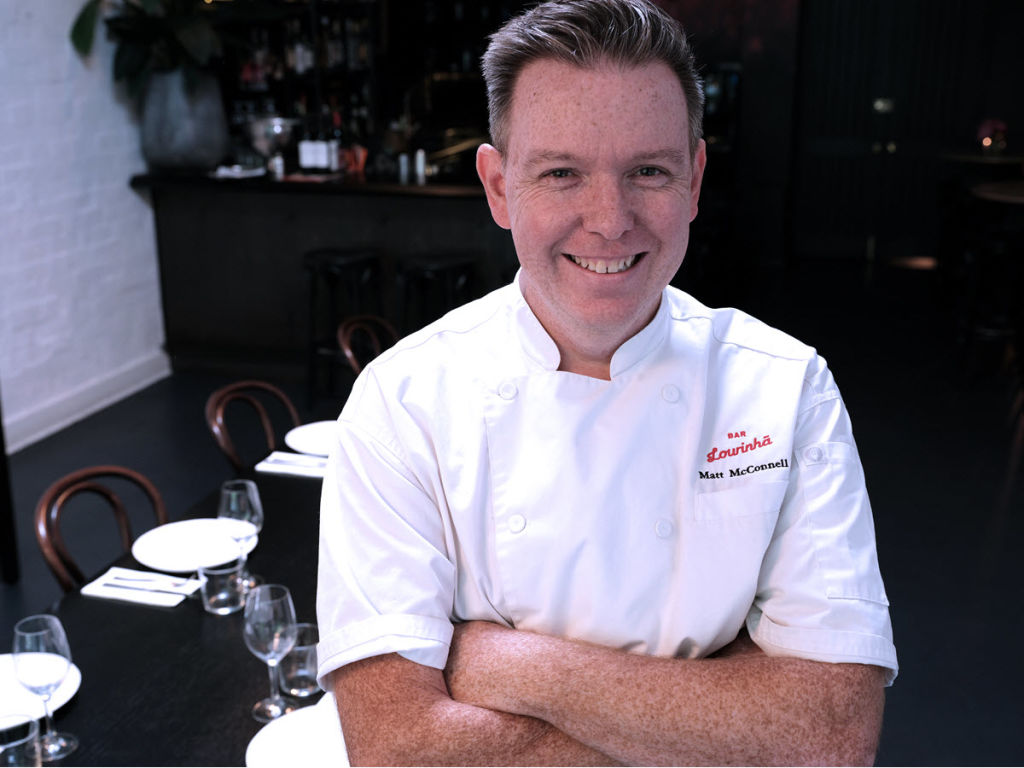 "I think everyone is doing everything they can to think outside the box at the moment, and do things differently," he said. "That's part of survival for us all.
"It's great for the hotel guests and weekend visitors, as there are so many beautiful restaurants around them, and it now makes it easier for them to come and try us. This could certainly be worth continuing later, post-COVID, too."
A number of other hotels in Melbourne have their own twist on engaging with the community.
Hotel Chadstone Melbourne MGallery by Sofitel, for example, is stocking the products of local suppliers, such as cocktails from the Everleigh Bottling Co, and giving away a free Chadstone shopping centre tote bag, while Pullman Melbourne on the Park has a partnership with Bass & Flinders Distillery.
Those hotels' new spirit of enterprise has heartened Dean Long, chief executive of Accommodation Australia.
"The saying might be that necessity drives innovation," he said. "But the truth is that Australian hotels have always been highly innovative in meeting guests' needs and being active in their local communities."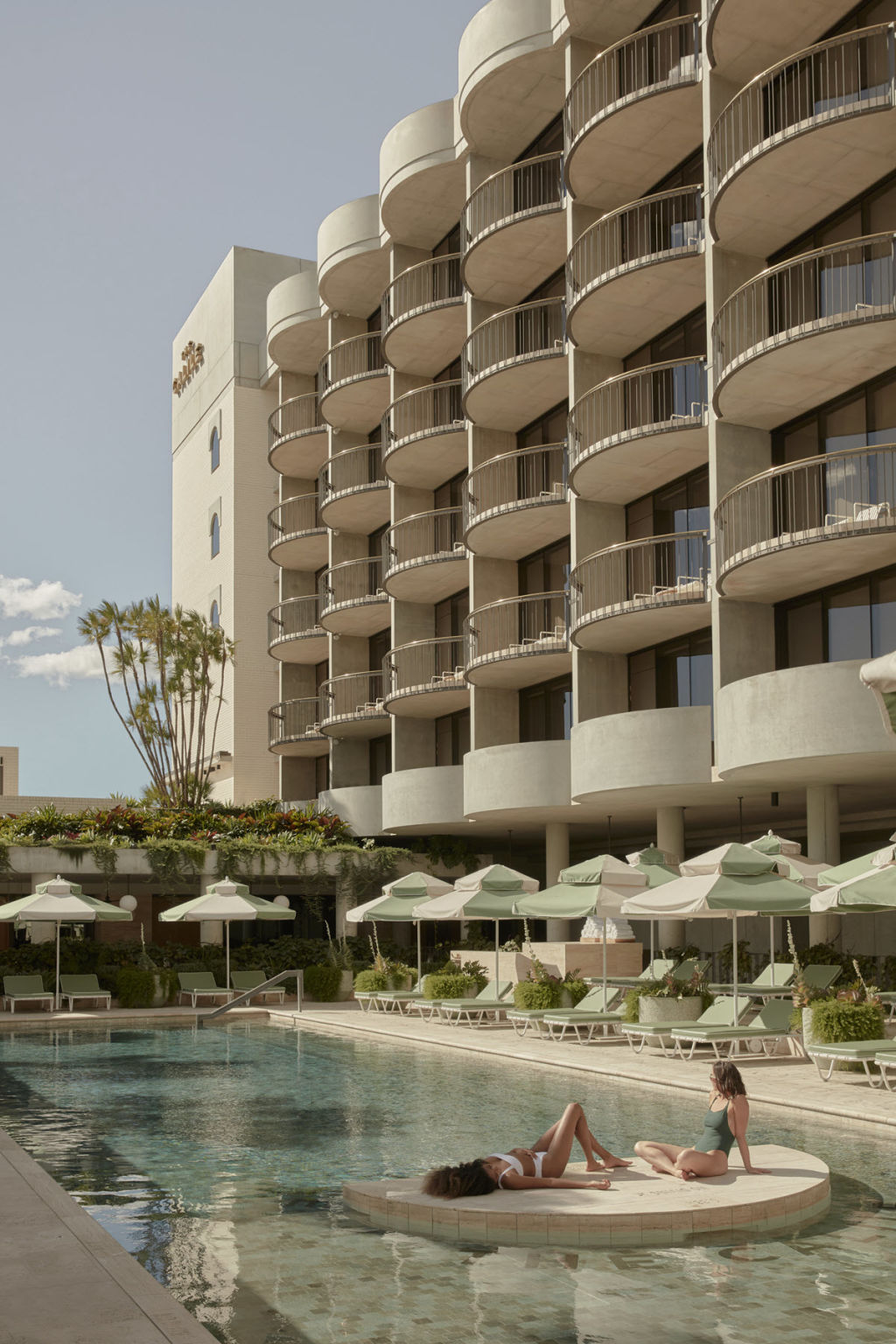 In Brisbane, hotels are hard at work too. The Calile Hotel in Fortitude Valley, part of the TFE Hotels Collection, has recently refined its "Friends of Calile" program offering a series of links with, and discounts from, a select group of retailers in its James Street precinct.
A map of the area, with all partners highlighted, is put in every room of the resort, together with special offers, invitations for bookings and the hotel's distinctive card which, on presentation, earns a 10 per cent discount. Meanwhile, the hotel's trademark cocktail, the Calile Spritz, is now offered at three outside restaurants as well as in-house.
"We've spent a lot of time on the friends program, working out how it can benefit guests as well as the other businesses," said hotel general manager Rob Unson.
"Our guests are visiting more than just the hotel; they are using the precinct as well.
"So while they might be coming to Brisbane, they might never leave James Street! With endless bars and restaurants and shopping, that's a great result for us all."