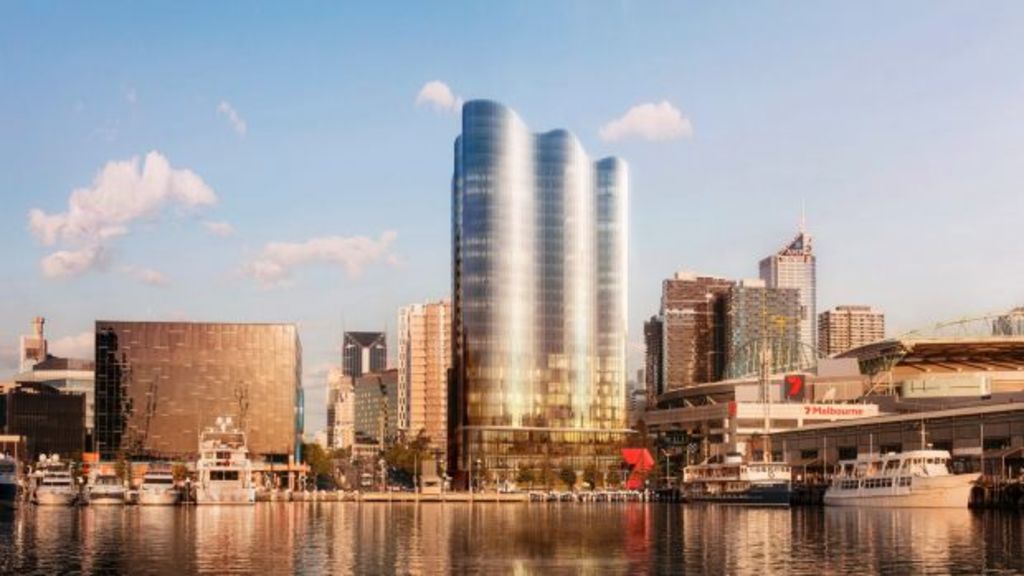 Hotels are the hot tickets for investors
The national hotel sector has had a mixed year, but with new developments in the pipeline, the coming year is forecast to be very busy.
According to JLL research, the national hotel investment levels dropped nearly 50 per cent this year to $1.4 billion, due to a lack of investment-grade assets being offered and concerns about slowing overseas capital inflow.
JLL Hotels Australasia chief executive Craig Collins said the recent sale of the 140-room ­InterContinental Sydney Double Bay hotel at $1 million per room to an offshore Chinese investor achieve.
Investors in the hotel sector are also keeping a watch on any ownership changes by the Wanda group of its proposed $1 billion site at Circular Quay, Sydney, which has a hotel component.
In Sydney, there are three new hotels being developed including the Ritz-Cartlon at The Star in Pyrmont, the W hotel at Darling Harbour and the Crown resort at Barangaroo.
This will help to alleviate the lack of rooms across Sydney and Melbourne, according to the operators.
Gus Moors, the head of hotels, Colliers International, said disruptors in the hotel industry will challenge the market.
"2017 was underscored by a pause in hotel transaction activity after the bull run experienced over the past five years, with transaction sales falling back toward the long-term average," Mr Moors said.
"Locational discrepancies across the country are widening as trading fundamentals fluctuate, though a lack of stock is still driving pricing.
"Growth has also shifted, bringing new stars to the fore. In particular, Cairns and Canberra were some of the strongest trading markets. "
Mr Moors said appetite for hotel development in Melbourne and Sydney is growing, against a backdrop of improving tourism demand and as consumers demand a greater focus on in-room design and technology.
"Disruptors are clearly evident, but the hotel sector has a proven track-record of resilience that should absorb this inventory over time," he said.
Karen Wales, director of transaction services, hotels at Colliers International, said the Sydney CBD hotel market has consistently high occupancy levels over an extended period and Average Daily Rates (ADR) have been increasing sharply over recent years as owners capitalise on the continuing strength of the market."
AccorHotels, which has been one of the busiest operators in 2017, has opened its Sofitel Sydney at Darling Harbour and will also operate the new MGallery by Sofitel at Vicinity Centres' Chadstone shopping centre, Melbourne.
It is also due to open its new $140 million Willian Inglis hotel, the MGallery by Sofitel at Sydney's Warwick Farm.
Simon McGrath, chief operating officer of AccorHotels Pacific, said he was "thrilled to be embarking on the project with the joint co-owners of Chadstone and that the development would contribute significantly to the evolution of the world-class precinct".
"We are delighted to be working on Chadstone's new hotel development and are incredibly excited by the synergies it creates; bringing our high-end, boutique MGallery by Sofitel brand to Melbourne's most luxurious fashion address," Mr McGrath said.
"Melbourne has established itself as world-class tourist destination and has the infrastructure to support the 11 million tourists which come to the city annually."
In the coming year, AccorHotels will vastly expand with the takeover of the Mantra Group.
IHG expansion
The InterContinental Group has also been very busy with the development of the Holiday Inn & Suites Geelong, Victoria.
IHG currently has 47 hotels operating under four brands across Australasia: InterContinental Hotels & Resorts, Crowne Plaza, Hotels & Resorts, Holiday Inn, Hotels & Resorts and Holiday Inn Express, with a further 15 in the pipeline including Hotel Indigo and EVEN Hotels.
The next phase for IHG is the new Hotel Indigo brand which is opening by 2020 in Melbourne's Docklands precinct.
The Indigo brand reflects the new 'Age of I' traveller segment which is on that is increasingly fixated on local, inspiring and unique experiences that make them feel part of the destination.
IHG's chief operating officer, Karin Shepard, who was recently appointed as the managing director, Europe, said for the "uncompromising and nuanced travellers, run of the mill hotels is not enough".
Leanne Harwood has been appointed as IHG managing director, Australasia & Japan.
"That's why IHG and Salta Properties have signed a management agreement to build a Hotel Indigo, the refreshingly local brand for the savvy individualist, in Melbourne's eclectic and heritage-listed Docklands waterfront precinct," Ms Shepard said.
IHG will also open an Indigo in Brisbane's Fortitude Valley and recently IHG ANA Hotels Group Japan, the joint venture between InterContinental Hotels Group and ANA, signed an agreement with GHS K.K. and Daiwa House Industry Co, to launch IHG's popular boutique brand Hotel Indigo in Japan.
Ms Shepard said Hotel Indigo is IHG's lifestyle boutique hotel offering. No two Hotel Indigo properties are alike as each is designed to reflect the culture, history and heritage of its local neighbourhood.
"From the building's design to the hotel's artwork and locally-inspired menus, guests can look forward to an intimate boutique hotel experience with the international standards promised by a global hotel company," she said.
The new Hotel Indigo in Seminyak, Bali is also seeing high demand in its first few months of opening.
New ventures
StayWell Hospitality Group and Prince Hotels will officially sign the deal on their merger, which will see StayWell Hospitality Group acquired by Tokyo-based Prince Hotels Inc.
Based in Sydney, StayWell Hospitality Group operates two high profile hotel brands – Park Regis and Leisure Inn. Together with strategic partners, StayWell Hospitality Group has a combined network of 71 properties worldwide across 14 countries with a managed turnover close to $300 million.
The Melbourne-based Lancemore Group has opened its Larmont Sydney hotel at Potts Point and is keen to expand, as is the boutique group Veriu which has opened at Broadway and will operate a new hotel at Green Square, Sydney.
Lifestyle hotels
Lifestyle hotel brands are slowly emerging as the next key growth sector in Australia, as operators look to tap into the next generation of travellers and draw millennials back to the hotel market.
This was a key outtake from CBRE Hotels' annual Check IN report which examines Australia's hotel sector, emerging trends and the market outlook.
CBRE's report defines a lifestyle hotel as one that has many of the characteristics of a boutique hotel, with a heavy focus on being both creative and innovative, as well as having the potential to be replicated and rolled out across the globe.
CBRE research manager Benjamin Martin-Henry noted that while the uptake of lifestyle brands hasn't been as strong in Australia as other regions, owners are recognising the threat of Airbnb and the changing accommodation preferences of millennials and Generation Z.
"The latest generations are becoming key drivers of the lifestyle and leisure segment, with preferences for experiences, highly social spaces, constant connectivity and availability of food and beverage services," Mr Martin-Henry said.
A major operator tapping into the lifestyle brand is the Marriot with its Moxy venture, specifically targeted at a younger demographic. On its website, it describes its hotels as being "one-part razzle to one-part dazzle" with 24/7 food and drinks and a lobby like a playground.
Additionally, Marriott International's W Hotel chain has become one of the largest and most well-known lifestyle brands – with Australia preparing to welcome the chain in Sydney, Melbourne and Brisbane.
The Starwood group is also updating its Sheraton on the Park in Sydney and recently opened a new-look Club Lounge and guestrooms.
Brought to life by interior designer Joseph Pang of JPDC, the newly designed Club Lounge is an exclusive, residential-style haven, located on the 21st floor of the hotel.
According to CBRE, it is not just millennials driving a new breed of hotels. One subcategory of lifestyle hotels is the wellness brand – which appeals to a broad range of travellers including the corporate sector.
IHG is a key example of hoteliers branching into the wellness space with its EVEN Hotels chain. EVEN Hotels are equipped with fitness facilities, healthy eating options and an environment that promotes the feeling of wellbeing – as the brand recognising the growing appeal of being health focused while travelling.
However, Mr Martin-Henry said that while lifestyle brands were emerging on owner's radars in Australia, the uptake of the concept could be slow in Australia.
"Established brands have proven track records of success, therefore, presenting a more appealing investment proposition. By choosing a brand that is already established in the market place, there are more opportunities to leverage off previous experience and supply chains already in place," Mr Martin-Henry said.
"In Australia, we have found that while operators are keen to get a foothold into this sector, it is difficult to find an owner who is willing to branch into the lifestyle space. However, as millennials become an increasingly important customer group, brands will need to be well placed to capture this next generation of corporate travellers."