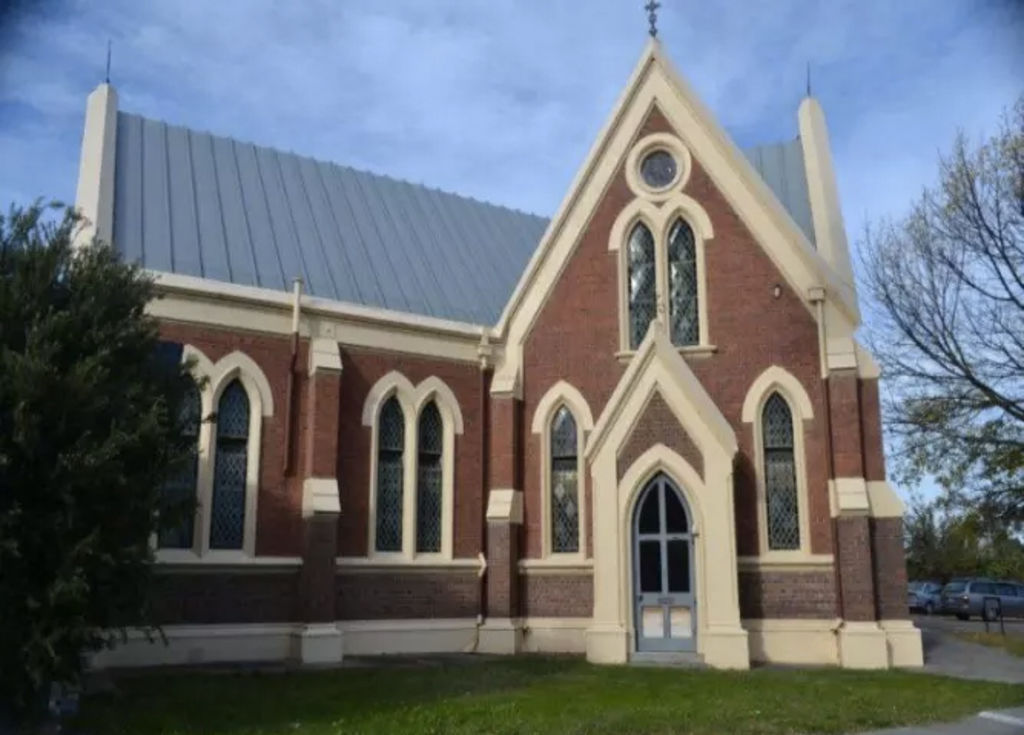 For sale: 11 Australian churches that could answer your property prayers
Big spaces, soaring ceilings and flexible, people-friendly facilities – what more could you ask for in an investment property?
When it comes to potential for resurrection or repurposing, church buildings have plenty to offer. Of course, some are still operating and with active congregations.
We've found 11 church buildings for sale in Australia right now. Take a pew and find out whether one could be the answer to your property prayers.
East Ipswich, Queensland
Photo: Supplied
Calvary Baptist Church is relocating and its current space is for sale. The property is 2023 square metres and includes a four-bedroom house upstairs.
Glandore, SA
Photo: Supplied
There's no mistaking the heritage of this building in Glandore, a suburb of Adelaide. It has undergone a complete internal renovation to suit its tenant, a business that provides short-term and student accommodation, but retains traditional features such as leadlight windows, soaring timber ceilings and a grand staircase.
Townsville, Queensland
Photo: Supplied
Described as a "stairway to heaven" by agent Knight Frank Townsville, this property is still operating as a church through current tenant The Potters House Christian Fellowship. Its quaint arches and white render make it a recognisable landmark on the fringe of the Townsville CBD.
Alberton, SA
Photo: Supplied
The spaces within are just as grand as the architecture of this building, now used as a studio and gallery. It also includes a 367-square-metre residence – we counted 12 possible bedrooms – as well as some heavenly gardens on its 2667-square-metre site in the Adelaide suburb of Alberton.
Vincent, Queensland
Photo: Supplied
Fans of mid-century architecture will appreciate the concrete block construction and simple lines of this functioning church on a short-term lease in the Townsville suburb of Vincent. The land area is 1206 square metres and the building is 210 square metres.
Geelong, Victoria
Photo: Supplied
The former St Giles Church dates back to 1861 and was designed by noted architect Nathaniel Billing as part of a competition, according to the Heritage Council Victoria. Within the gothic building is a contemporary three-level conversion that houses a beauty therapy business.
Laidley, Queensland
Photo: Supplied
This distinctive building about 80 kilometres west of Brisbane has a tiled pool for baptisms as well as hardwood floors and cushioned pews. The 3036-square-metre property comprises three lots, divided into the church hall, function hall and car park.
Flinders Park, SA
Photo: Supplied
This old church eight kilometres from the Adelaide CBD is vacant and ready for a new owner with residential development in mind. The neat-as-a-pin building is on 958 square metres of land with a 24-metre frontage to Captain Cook Avenue.
Bairnsdale, Victoria
Photo: Supplied
It still looks the part but this former church 280 kilometres east of Melbourne has been converted to office space. The building is partly leased and it's likely there would be competition among its occupants for a desk near one of the ornate arched windows.
Kingston, Queensland
Photo: Supplied
A 300-seat auditorium is at the centre of this 1165-square-metre building, 24 kilometres south of Brisbane, that is still used as a church. There are also classrooms and offices – plus room for further expansion, according to agent Raine & Horne Commercial.
Sale, Victoria
Photo: Supplied
It might have once been a place for quiet reflection but nowadays, this former church is on the busiest intersection of Sale, about 210 kilometres east of Melbourne. The 459-square-metre building is leased to a furniture store.