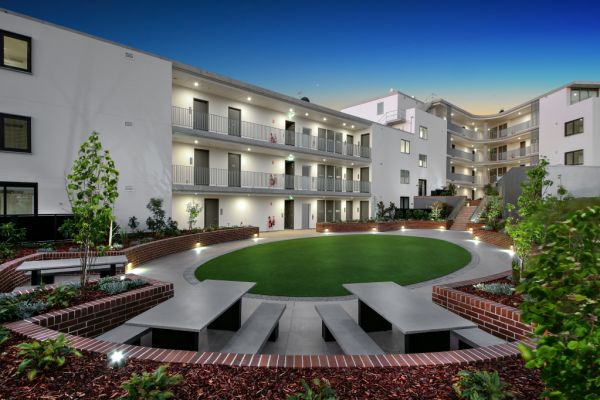 Hmlet launches new co-living property in Sydney's St Peters
When Cassidy Dewar received a job offer in Sydney, the Perth native had plenty of decisions to make, and fast.
Chief among them was where she would live, and with whom. But with few connections in an unfamiliar city, she was hesitant to commit to a long-term lease with unknown flatmates.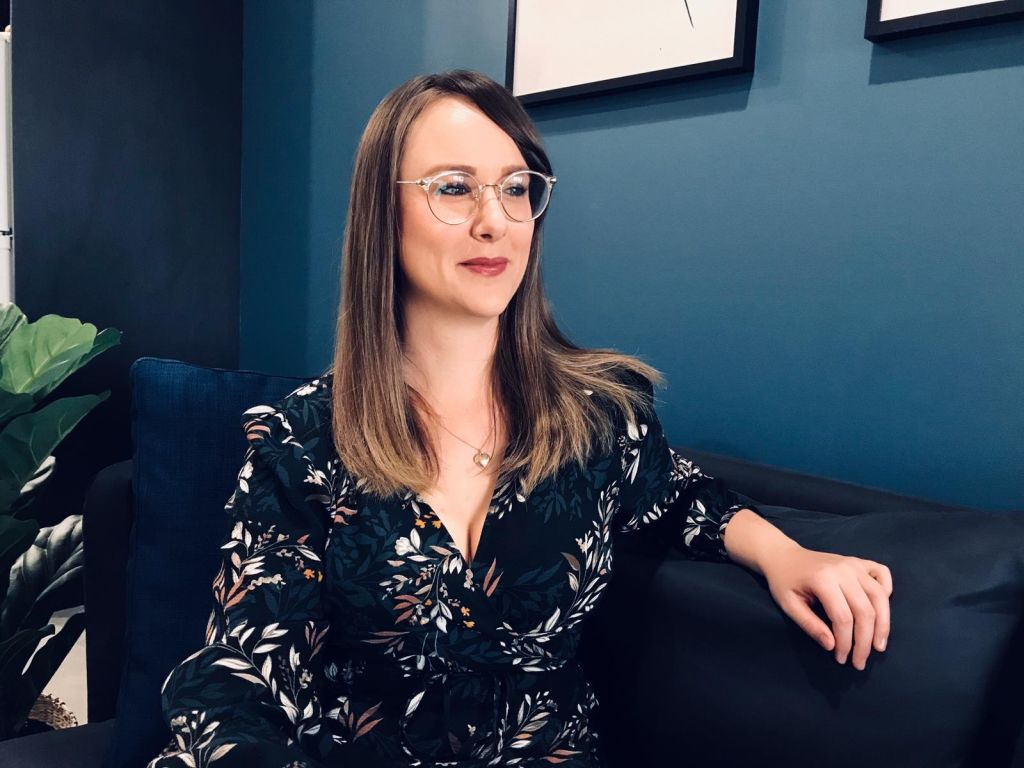 Enter co-living, the nascent living trend that offers fully furnished rooms with a short-term lease commitment.
[dm-listing-recommendation experimentname='midcontent-listings' positiononpage='midcontent']
"When I was offered a role in Sydney, I had to relocate pretty quickly," Ms Dewar said.
"I didn't want to commit to a long-term lease because I wasn't sure which suburb would be the best fit for my lifestyle and because I didn't know many people in Sydney, I thought co-living would also be a great opportunity to meet new people."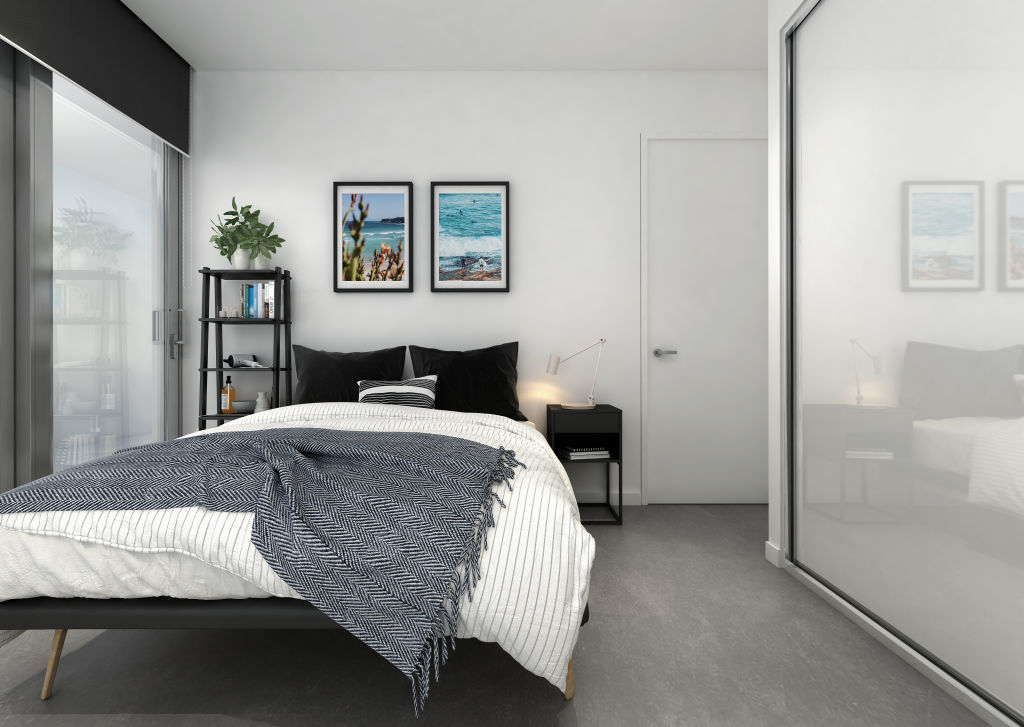 She moved into a property managed by Hmlet in the inner-west suburb of Marrickville, attracted by the company's promise of flexibility and social interaction.
"I've moved around a lot for work and finding a place to live, moving, buying and selling furniture, and trying to make friends while working full-time are always the top three difficulties. With Hmlet you don't have to worry about any of these things. [It] was a great option because I was able to jump on a plane with two suitcases and move into a fully furnished rental apartment on a flexible lease."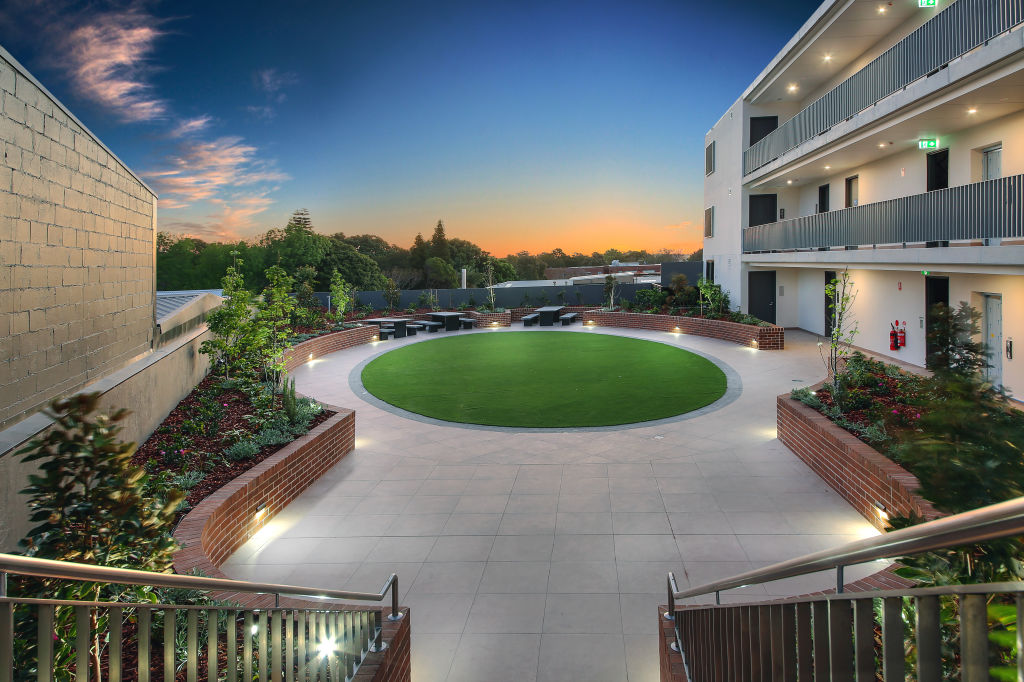 The long-term plan was to use her time at Hmlet to find a more permanent arrangement, but instead she decided to remain with the company for the long term, recently moving from Marrickville into Hmlet's latest project – its ninth and largest Sydney property – located in the inner-west suburb of St Peters.
"I figured that once I had the chance to settle into my new job and explore Sydney a bit more, I could find a place I'd like to live long term and send the rest of my belongings over, [but] since moving in I've met so many amazing, like-minded people including my two housemates and I feel very settled and at home."
The biggest surprise about the co-living model, and the reason she has decided to remain with Hmlet, has been the level of social interaction between neighbours at both Hmlet properties, according to Ms Dewar.
"We have a Whatsapp group and are always talking to each other. I've personally offered up and delivered leftovers to other members, I've seen invites to join people for a night out on the town and the other day there was even a call out to borrow a screwdriver," she said.
Australian market harder to crack
Hmlet co-founder Yoan Kamalski said convincing more Australians like Ms Dewar that co-living was a long-term living solution would be key to the model's future success in markets such as Sydney.
Mr Kamalski said the biggest challenge associated with launching in the Australian market had been educating local consumers on what is a relatively new product.
"Housing in general is getting more expensive in all big cities – that's a common denominator …The difference around it is the understanding of the product," he said, comparing the local market to that of Hmlet's home market, Singapore.
"In terms of launching Hmlet in Singapore it was very simple. There are a lot of people in the share housing housing market in Singapore, housing is super expensive and there is actually a need for the seamless experience of being able to move in and not worry about securing furniture or signing long-term leases because of the transient population."
In contrast it has taken Sydneysiders longer to realise the benefits offered by co-living, according to Mr Kamalski, although expats from countries where co-living is an established sector took to the local offering quickly.
"The Australian market looked at co-living without understanding how a hospitality player could work in the residential space. We had, in the beginning, a lot of the expat crowd coming in to our product because it was straightforward for them. Along the way we were educating locals about the product – with housing affordability getting worse and people renting longer, we're telling them 'Why not spend money on a better product?' It's about the value proposition."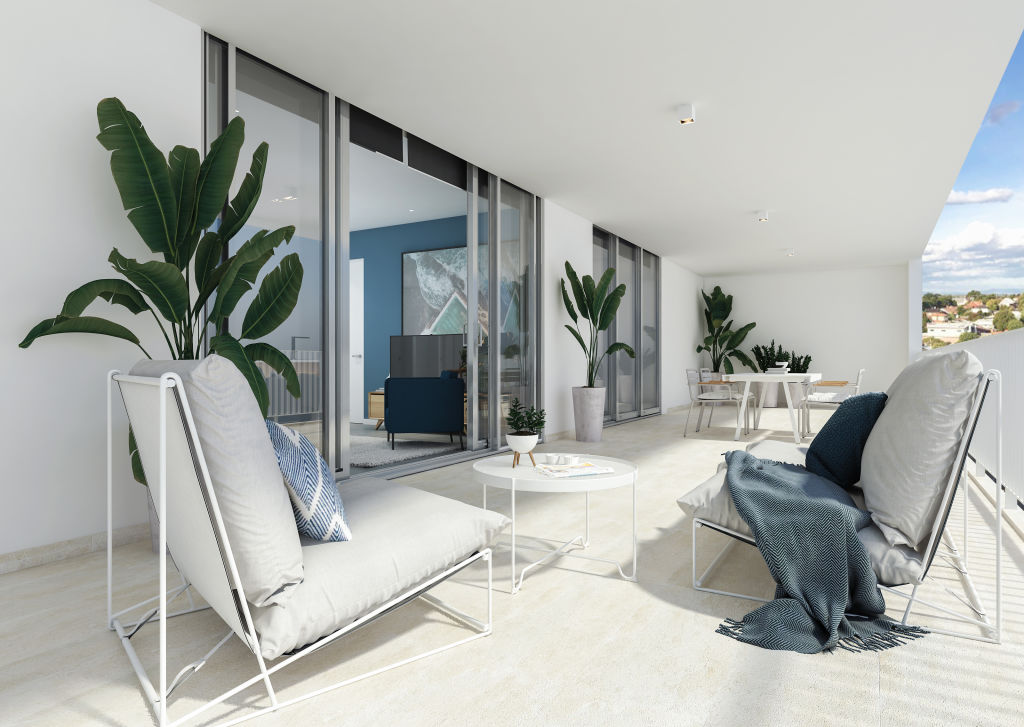 He pointed to average tenure across the portfolio – 13 months – as proof that the product works for tenants who would otherwise be pushed into the private rental market.
"You keep people because they're happy, not because they're on a fixed contract," he said.
Mr Kamalski estimated that about 60 per cent of tenants at the company's Australian properties were expats, compared with about 90 per cent for properties in Singapore and Hong Kong.
Hmlet's inner-west expansion continues
The opening of the St Peters property caps off a year of rapid expansion for the company following its local launch in January.
The 82-room property is currently about half-full, according to Hmlet – the biggest co-living provider in Australia – after beginning to accept tenants on November 15.
The St Peters property, a converted warehouse on a corner site at 8 Hutchinson Street and 29 Applebee Street, consists of 38 apartments with a range of different room sizes and layouts, with prices starting from $370 a week. The property is owned by a third-party landlord and managed by Hmlet.
Like other properties in the portfolio, all units are fully furnished and include amenities such as Wi-Fi and weekly cleaning. The minimum initial stay for the new members is three months.
Mr Kamalski said the decision to open Hmlet's latest property in St Peters was based on feedback received from existing members about the type of space and facilities they valued most.
"The location was a mix of the right type of space with lifestyle and location," he said.
Hmlet has based most of its Australian properties in Sydney's inner west, but recently opened a property in the western suburb of Mays Hill, near Parramatta. It also has properties in Bondi and Balgowlah.
Existing Hmlet offerings in suburbs such as Newtown had proven incredibly popular with tenants, according to managing director of Australian operations Chrystan Paul.
"Our decision [to open in St Peters] was also aided by the fact that our Newtown property is a few hundred metres away and has had 100 per cent occupancy since opening earlier this year, therefore we know there is high demand from our members to live in the area," Mr Paul said.
[dm-listing-recommendation experimentname='below-content-listings' positiononpage='belowContent']
Keep up with Commercial Real Estate news.
Keep up with Commercial Real Estate news.