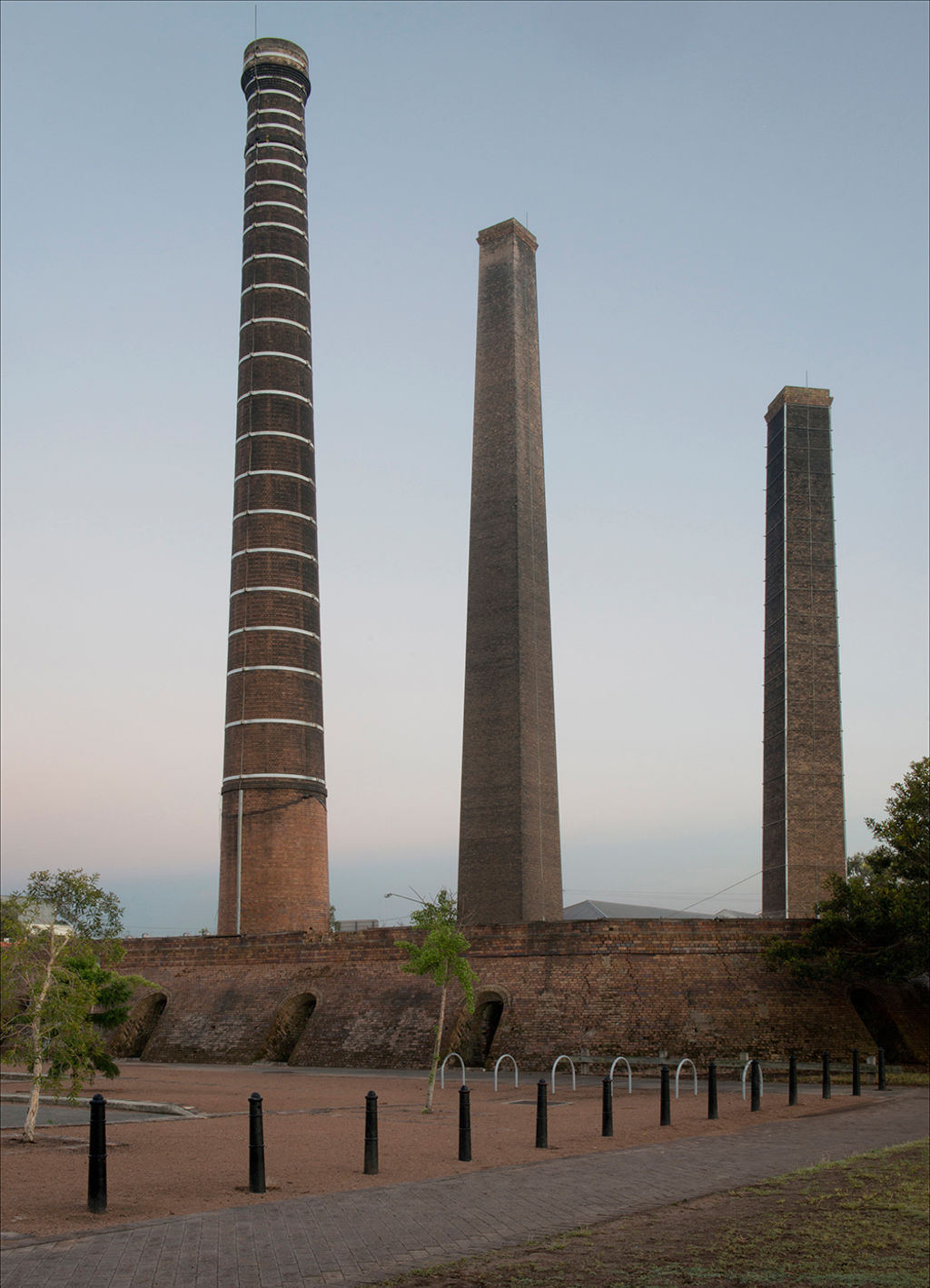 Historical landmarks to be repaired in Sydney Park chimney sweep
For more than 120 years, they've towered over Sydney and helped to create the building blocks of the city.
Now the four Sydney Park brick chimneys in St Peters are slated for essential repairs to ensure the relics of the city's industrial heritage continue to stand tall.
Chimneys at Sydney Park in St Peters that will be repaired as part of the City of Sydney's conservation program for the area. Photo: City of Sydney
"The Sydney Park chimneys are of great historical and cultural importance to our city," Lord Mayor Clover Moore said.
"They are a powerful reminder of the heritage of the area, before the creation of Sydney Park turned it from a forgotten eyesore into the green haven at the heart of community life it is today."
The Sydney Park brick kiln and chimney precinct is south of King Street, on the corner of the Princes Highway and Sydney Park Road.
Kilns were built in 1893 and hundreds of Sydney buildings were built from the bricks baked there. Brickmaking dominated the area for many years and some of the industry's structures remain.
Restoration work on Cockatoo Island's powerhouse chimney in December 2015. Photo: Australian UAV
A worker inspects newly repointed brickwork on the century-old Cockatoo Island chimney. Photo: James Alcock
Travis Reynolds and Rhys McCormack assess brickwork on the upper section of the Cockatoo Island chimney. Photo: James Alcock
The 15-strong team enjoyed unmatched harbour views but had to contend with challenges such as lightning and strong winds during the project.
The operation was supposed to raze the chimney stacks, all between 80 and 100 metres in height and the last remaining structures of Australia's longest operating oil refinery.
Controlled explosions bring down the Clyde chimney stacks – or some of them – in February 2016. Photo: NSW Police Force Airwing / Facebook 
Four fell immediately but more explosives were needed to bring down the one that remained standing.
At St Peters, the City of Sydney will soon start removing vegetation in the mortar and carrying out repairs and reinforcement to cracked bricks and mortar and the external bracing of one chimney.
The top section of another chimney will be rebuilt and all chimneys will have lightning protection installed. The preservation work is part of the City's conservation program for the area.
The rich underground clay beds in the area around Princes Highway and Sydney Park Road, formerly bushland and an orchard, led to brickworks being established in the late 19th century.
According to the City of Sydney, the brickworks' 60-metre-deep brick pits, where the bricks were cured and cooled, became a waste depot in the late 1940s and this activity continued for almost 30 years.
The precinct was subsequently developed into the popular Sydney Park and is now owned by City of Sydney.