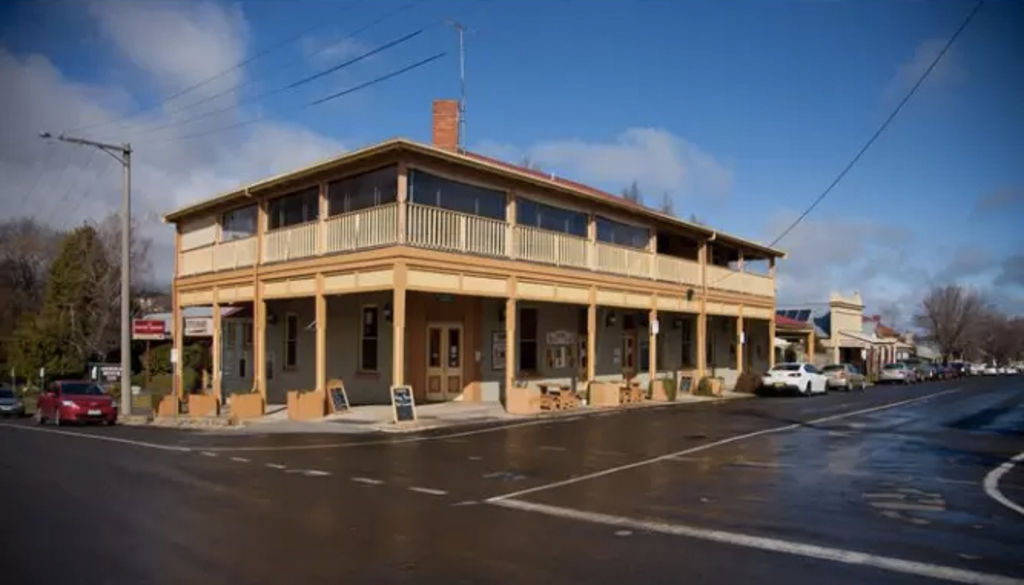 Historic Hotel Nicholas in Beechworth for sale
If the walls of this classic Australian pub could talk, they would tell stories of bushrangers, outback adventures and the frenzied gold rush of the 1800s.
Within its walls is a big collection of memorabilia and artefacts showing the colourful history of the town and the region.
But the hotel itself also holds a place in history.
Since its earliest days as The Hotel Alliance, which opened in 1857 after gold was discovered in the area, the hotel changed hands many times. It was renamed the Railway Hotel in the 1870s and became the Nicholas Hotel in 1931 after it was bought by Walter John Nicholas.
"The property has been lovingly and meticulously maintained by the current operator and, together with an impressive collection of artefacts and memorabilia, gives its visitors a unique sense of local history," said Will Connolly, of Colliers International.
"It is one of the most impressive hotels in north-east Victoria."
The Hotel Nicholas, Beechworth. Photo: Supplied
Bushranger Ned Kelly, who had strong links with Beechworth, reportedly fought Isaiah "Wild" Wright at the back of the hotel.
Explorer Robert O'Hara Burke was stationed at Beechworth as a police inspector before he led the ill-fated Burke and Wills expedition in 1860-1861.
The town's golden era was shortlived but during its peak, the population of Beechworth and its surrounds grew to more than 20,000.
The hotel is on the corner of Camp and High streets and includes a dining room with a stage, public bar and billiard room, a courtyard and bar, a wine cellar and tasting room, drive-through bottle shop, two accommodation suites and a restaurant on the second storey and balcony.
"We're expecting strong interest in the property and expect likely buyer types to be either current owner operators or former residents of the area who know the region well," Mr Connolly said.
"In the past, we've experienced an additional burst of buyer activity at this time of year, as people look to get in before the Christmas and New Year holiday trade really takes off."
Beechworth has a population of about 2800 and is located about 284km north-east of Melbourne and 38km south of Wodonga. It has two primary schools and one secondary school, a hospital, several motels, a caravan park, pharmacy, hardware store and supermarkets.