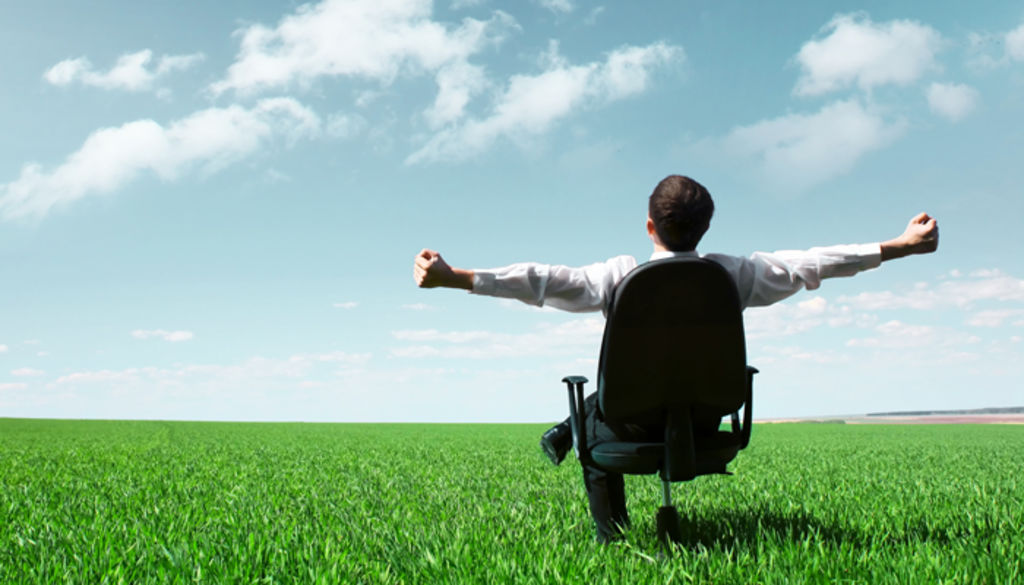 Health focus predicted to drive green building in Australia
Australia has a strong interest in the impact of buildings on health but perceives green building as unaffordable, according to research.
However, more research showing green buildings' benefit to brainpower may help drive the movement in Australia, says US-based sustainability expert John Mandyck, who believes buildings can become human resources tools and competitive assets.
Researchers from Harvard, SUNY Upstate Medical and Syracuse universities found that improved environmental quality in buildings dramatically improves the cognitive functions of occupants, particularly in the areas of decision-making, crisis response and strategy.
In other words, it makes people smarter and "intelligence is in the air", Mr Mandyck says.
The study, The Impact of Green Buildings on Cognitive Function, tested the cognitive function and decision-making performance of people in environments with improved indoor environmental quality and found it was an average 101 per cent higher than in a conventional environment.
Intelligence is in the air, says sustainability expert John Mandyck. Photo: Supplied
The biggest improvements among the nine cognitive domains studied were seen in crisis response, information usage and strategy.
So does that mean non-green buildings are having the opposite effect on our abilities?
There's no need to worry, says Mr Mandyck, who is the sustainability chief for building technology provider and study sponsor United Technologies.
"We've been operating this way for a long time and as society, we're quite productive," he says. "Just imagine how productive we can be if we actually start to pay attention to these parameters.
"I think what we're learning is that when we optimise those conditions, there are benefits we weren't aware of before."
Anyone who has worked in an office is likely to be familiar with the sleepiness and the loss of concentration associated with a lack of ventilation.
"It's because of the rising levels of CO2 in the room," Mr Mandyck says.
"We've all experienced that and now there's research for us to understand why it happens and what part of our cognitive domains it's really impacting versus others."
"The interesting thing about this study is it puts evidence behind intuition."
Sleepiness and losing concentration are among the possible effects of rising carbon dioxide levels because of a lack of ventilation. Photo: Thinkstock
The study simulated working environments in conventional buildings as well as green buildings and "enhanced" green buildings.
Crisis response was 97 per cent better in a green building, defined by low levels of volatile organic compounds or VOCs – airborne pollutants from materials used in buildings such as paints, adhesives and carpets.
In an enhanced green building, which had high ventilation as well as low VOCs, crisis response test results showed an improvement of 131 per cent. This indicated the quality of the air was linked to how well people will respond to crisis situations – that is, how well they could drop one task, focus immediately on another, then recover and return to the first task.
"Our ability to manage that crisis, think through it clearly, and recover after it and go back to doing our normal work is important and that's one of the standouts of this research," says Mr Mandyck, who presented the research at the recent Green Cities conference in Sydney.
The research "puts evidence behind intuition" about the effect of air quality on the occupants of a building. Photo: Getty Images/iStockphoto
Traditionally, financial motivation and the pursuit of energy efficiency has driven the green building movement around the world even though, according to Mr Mandyck, just one per cent of the true operating cost of a building was for energy.
The remaining costs were for the people inside the building.
"Look how far we've taken this movement by chasing one per cent of the cost," he said.
Energy efficiency and indoor environmental quality in buildings had been considered a trade-off for the past 20 to 30 years. Nowadays, it was possible to have both, resulting in the "very, very powerful combination" of both health and productivity.
"Buildings can become human resources tools, buildings can become competitive assets and buildings can become good for people." Mr Mandyck told the conference.
United Technologies' John Mandyck, second from left, on a discussion panel at the Green Cities conference in Sydney. Photo: Supplied
However, separate but related research shows a perception in Australia that green building is not affordable.
Dodge Data and Analytics' World Green Building Trends 2016 report, also sponsored by United Technologies, shows that 42 per cent of Australian building industry professionals surveyed – the highest number among the 69 countries included in the study – thought green building was for high-end projects only.
But Mr Mandyck says there's nothing exotic about them.
"For many buildings, you don't need new technology, you don't need new systems; you just need to operate the existing system in a different way," he says.
However, despite the perception of green building being expensive, Australia's interest in the impact of buildings on health was found to be the highest in the world.
Thirty per cent of survey respondents – double the global average – cited health as a top trigger for green building.
"The Australian market is concerned about health and I think this [Harvard] research reinforces why healthy buildings can be productive buildings," Mr Mandyck says.
In 2005, green buildings represented only 2 per cent of commercial construction in the United States. Over the years, "tremendous progress" had been made and in 2015, green building represented 47 per cent.
"So I question, if it took us 47 per cent in the first 20 years, how do we get to 80 per cent in the next 10 years?" he says.
"I really think it's through the prism of health and productivity that will accelerate the movement and provide true value basis by which to judge green buildings because today, the value basis is way underestimated."
Energy efficiency remains critically important, he says. It was right to be the first driver of the green building movement and it remains a given that energy-efficient buildings will help work towards a low-carbon future.
"But there's so much more we can be looking at," Mr Mandyck says. "If we think of buildings as healthy and productive places, we'll build more green buildings and we'll have greater energy efficiency as a result."
While industry professionals in Australia were shocked by magnitude of the findings he presented during his visit to Sydney, Mr Mandyck says, the peer-reviewed research in both reports had been well received.
"It's been widely reviewed by the academic community and it takes a while for people to understand that magnitude when they see it," he says. "But I do really believe this has the potential to really change everything about how we think about buildings."