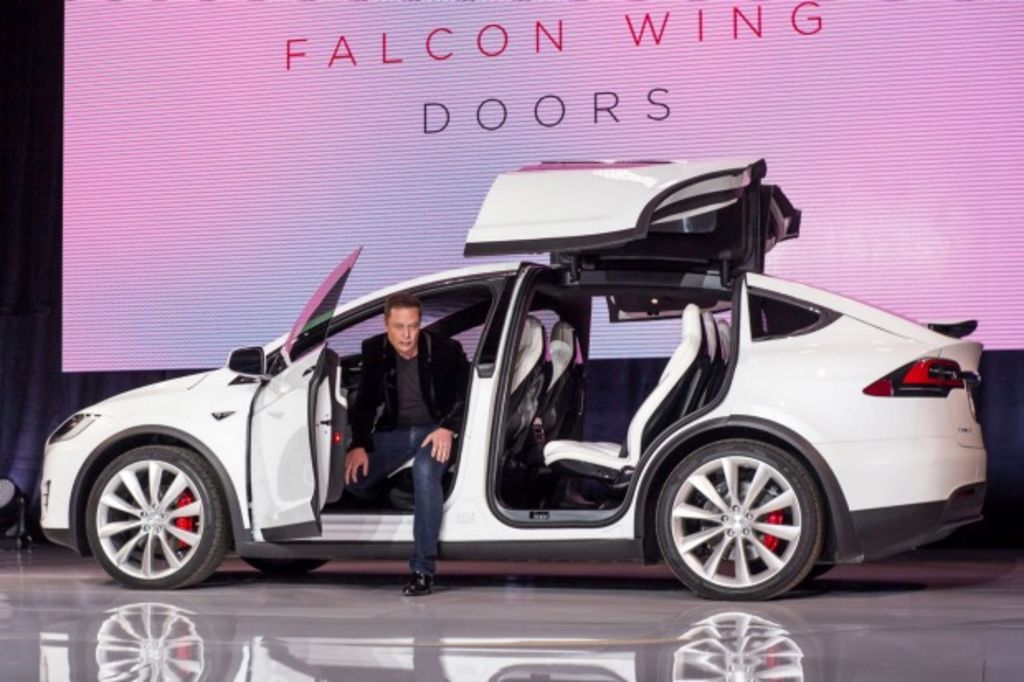 Global retail invasion to get bigger in 2016 as luxury brands head for Australia
Dozens of new luxury international brands are poised to make their entrance into Australia in 2016 as part of a global retail invasion that shows no signs of slowing down.
Last year foreign retailers, including iconic brands like Cartier, Sephora, Omega and Valentino, opened about 40 stores in Sydney, Melbourne, Brisbane and Perth, compared with 35 in 2014, says CBRE.
This year, luxury fashion brands such as Moncler, Agent Provocateur, Escada, Miu Miu, Carolina Herrera, Tod's, Paul Shark, Rag & Bone, AllSaints, Cole Haan and Missoni are all hunting for space in Melbourne.
In Sydney, car makers Audi and Tesla are in the market for retail space alongside French luxury giant Kering (owner of brands such as Alexander McQueen, Balenciaga and Brioni), Italy's Dolce & Gabbana, Tiffany & Co. and Swiss watchmaker Breitling.
Add to this list Microsoft, which is expected to open a new flagship store in Melbourne this year to compete with Samsung's new Melbourne Central store and Apple, which has stepped up its search for its elusive first Melbourne CBD store, say leasing agents.
In Brisbane, luxury retailers are lining up for the $3 billion Queens Wharf leisure and entertainment precinct, while in Perth, big mall projects such as Garden City and Karrinyup are targeting international fast-fashion retailers.
Peak still to come
"We haven't yet seen the peak of international entrants," said Bryan Hynes, managing director of AMP Capital's 32-strong shopping centre portfolio, which includes Sydney's Macquarie Centre, home to more international brands under one roof than any other mall in Australia.
Tesla is looking for retail space in Sydney. Photo: Bloomberg
"In 2010 we forecast 11 out of the top 25 international retailers would be in Australia by 2020, operating 18 brands and about 180 stores. We haven't reached that point," he said.
Mr Hynes said another one or two "significant waves of retailers" wanted to get into the country, because they knew Australia was somewhere they could grow market share.
Despite the massive influx of international brands in the last two to three years, Australia remains relatively unsaturated with overseas brands compared with other regional markets.
CBRE said an additional 50 major foreign brands would need to enter the Australian market to match the global brand penetration in China, Singapore and Hong Kong – and 90 more to reach the same level as Britain. .
"The low penetration rate minimises competition between the foreign brands, which supports higher turnover per store. Zara's Sydney and Melbourne stores were among the group's best global traders in their first year of operation and continue to be in the top 10 list," said Stephen McNabb, head of research at CBRE.
Add to this the gradually improving retailing environment, the Asia-dominated tourism boom,rapidly rising inner urban populations, and Australians' propensity to shop, and it's not hard to see why Australia remains an appealing destination.
"CBRE Retail Services is working with a high volume of enquiries from international retailers looking to enter the Melbourne market," said CBRE's head of Victorian retail leasing Zelman Ainsworth.
"Our offices in NY, Europe and Asia have been referring major retailers to our offices here in Australia. The world's biggest retailers want to enter the Australian market.
"We are also noticing for the very first time that retailers are looking for second stores in the Melbourne CBD on the back of their strong trading performance. Examples are Hugo Boss, Emporio Armani, Gucci, Stuart Weitzman, Ted Baker, Coach and Furla."
Rents up 30pc
Mr Ainsworth said luxury retail rents on Collins Street had gone up by 30 per cent in 2015, well above $5000 a square metre, with retail incentives coming down.
"This is obviously is being driven by the strong demand from luxury, fast-fashion and hospitality retailers in a market that has a near-zero per cent vacancy level," he said.
Colliers International leasing director Ben Tremellen expected demand to continue for at least the next two years from international and luxury brands, while the market continues to grow at a double-digit rates.
"In the Melbourne CBD, vacancy is now reset back at zero on Collins Street following Omega's commitment to 179 Collins Street.
"Demand is still extremely high, both on Collins Street and its surrounds, with major luxury and international brands looking to evolve their offerings in this high profile precinct," he said.
In Sydney, CBRE leasing director Leif Olsen said Pitt Street Mall rents had increased up to 20 per cent last year with Vodafone reportedly paying $18,000 per square metre for a 100-sq-m store to trade next to Mimco, Zara Home, Sephora and H&M.
Few vacancies
"With very few vacancies on Pitt Street Mall and Castlereagh Street, a lot of brands are now hunting for space near Martin Place on George Street, joining the likes of Kit and Ace, CoS, Tesla, M&J Bale, Rolex who have opened stores in recent times.
"Rents on George Street continue to climb. Rents of between $4000 and $7000 a square metre will be the price of leasing deals going forward," Mr Olsen said.
He added that the future pedestrianisation of George Street between Hunter and Bathurst streets as part of the new light rail, would add to its appeal as a retail destination.
"We've had a few casualties like California apparel group Hollister, which quit Bondi Junction, but for the most part, the international brands are doing well," he said.
The success of international retailing is also driving many of the big retail projects, including the expansion of the country's biggest mall Chadstone, with up to five international fashion flagship stores lined up as part of 30,000 of new retail space now under construction.
In the second half of the year, Melbourne's Collins Street will be flooded with new international brands when LaSalle Investment Management opens its St Collins Lane luxury retail mall, anchored by American luxury accessories brand Coach, alongside Reiss, Sandro, Maje, TAG Heuer and Furla.
Mr Hynes said retail owners and operators wanted international luxury brands in their malls because they brought in customers and forced local retailers to lift their game.
"When Sephora opened its second store in Macquarie Centre in September last year, there was an immediate lift in cosmetic sales in speciality stores and the major department stores," he said.
"Luxury brands also create stronger demand for space and push down rental incentives."