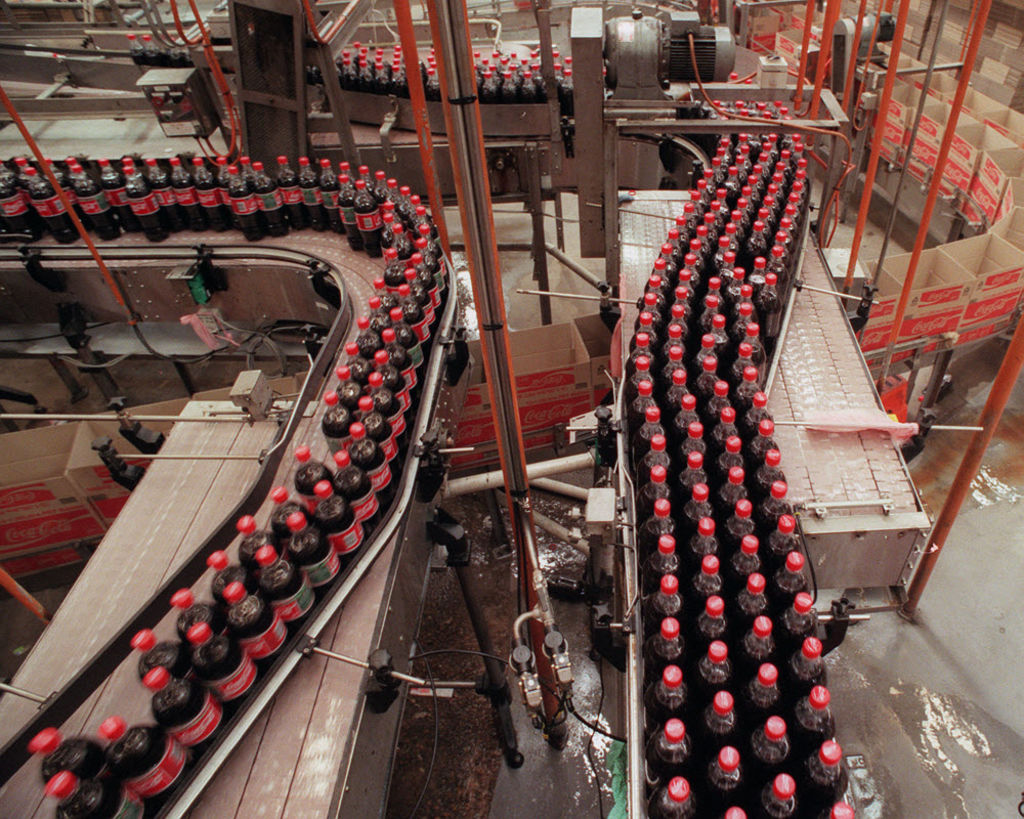 Fully automated 'Dark Sheds' are the new black
Tasmania has Dark Mofo and history the Dark Ages. Not to be outdone, Australia's industrial property sector has Dark Sheds.
Several huge dark warehouses have sprung up in Brisbane, Sydney and Melbourne with the promise of slashing the logistics costs for fast-moving consumer goods.
Rather than being narcotics depositories, dark warehouses are known as such because they don't need lighting (except for emergencies) and only require minimum heating and cooling. That's because most, if not all, of the functions are performed by robots, rather than cheery dust-jacketed storemen.
To date, dark (fully automated) warehousing has been uncommon in Australia. But that is rapidly changing as retailers and other consumer goods companies seek an extra economic advantage, in an era when customers require instant gratification, wider choice and of course the lowest possible price.
Beverages group and Schweppes owner Asahi recently opened a $72 million facility at the Heathwood Logistics Estate in South Brisbane, capable of handling 28,000 pallets via an automated storage and retrieval system.
For the last decade Coca-Cola Amatil has operated fully-automated pallet storage facilities at Northmead in Sydney and in Auckland. Now the fizzy drinks giant is moving to introduce a robotic picking system that can gently deconstruct pallets into single boxes.
Woolworths will raise the automation bar further when it opens a $215 million facility – the retailer's single biggest infrastructure project – later this year at South Dandenong in Melbourne.
Reportedly one of the most advanced in the world, the Charter Hall owned facility features 14 kilometres of conveyers across 15 hectares and will supply most of the non-perishable goods to Woolworth's Victorian stores.
Travis Erridge, director of the supply chain consultancy TM Insight describes dark warehousing as the fastest growing segment of the industrial market.
"We have another five or six customers we are in various stages of delivery," he said. "It is a definitely a rapid growth area in the industrial property scene."
Full automation presents obvious advantages, especially with Australia's high labour and energy costs (lighting typically accounts for 30 per cent of a warehouse's energy bill).
Given the high initial capital costs – typically three times as much as the cost of the land itself – moving to dark warehousing is not a lay down misere.
The sites also have to meet criteria such as easy access for B-double trailers and with enough space for the robots to manoeuvre between aisles. The warehouses also need to be high – up to 40 metres – to stack enough goods to achieve the efficiencies.
"The product also has to lend itself to be automated," Mr Erridge said. "Toilet paper, for instance, is likely to fall off the machinery."
Given the high capital costs, there's an emerging trend of developers providing financial assistance as part of the tenancy agreement. "They might provide $20 million of capital at a yearly cost over 10 years, which for smaller companies makes it easier to automate," Mr Erridge said.
Savills Australia associate director Monica Mondkar said while dark warehousing was in its infancy here, it was a well-developed concept in the US, the UK and China.
"Automating the logistics sector is a global trend," she said. "But in China, the stakes are especially high as the country's population rapidly ages whittled down by the one-child policy and labour costs rise."
Global adopters include Ocado of the UK, the world's biggest online grocer. "Amazon is amongst the largest players in the US while Alibaba and JD are the market leaders in China, closer to the Australian shores," Ms Mondkar said.
Supply chain consultancy The Logistics Bureau says overseas automation projects have had their "hits and misses".
Adidas, for instance, suffered ongoing market share losses after the global sportswear maker prematurely went live with an automated distribution centre in the 1990s.
Online grocer WebVan spent up to $30 million apiece on a series of automated warehouses, only to go broke shortly thereafter.