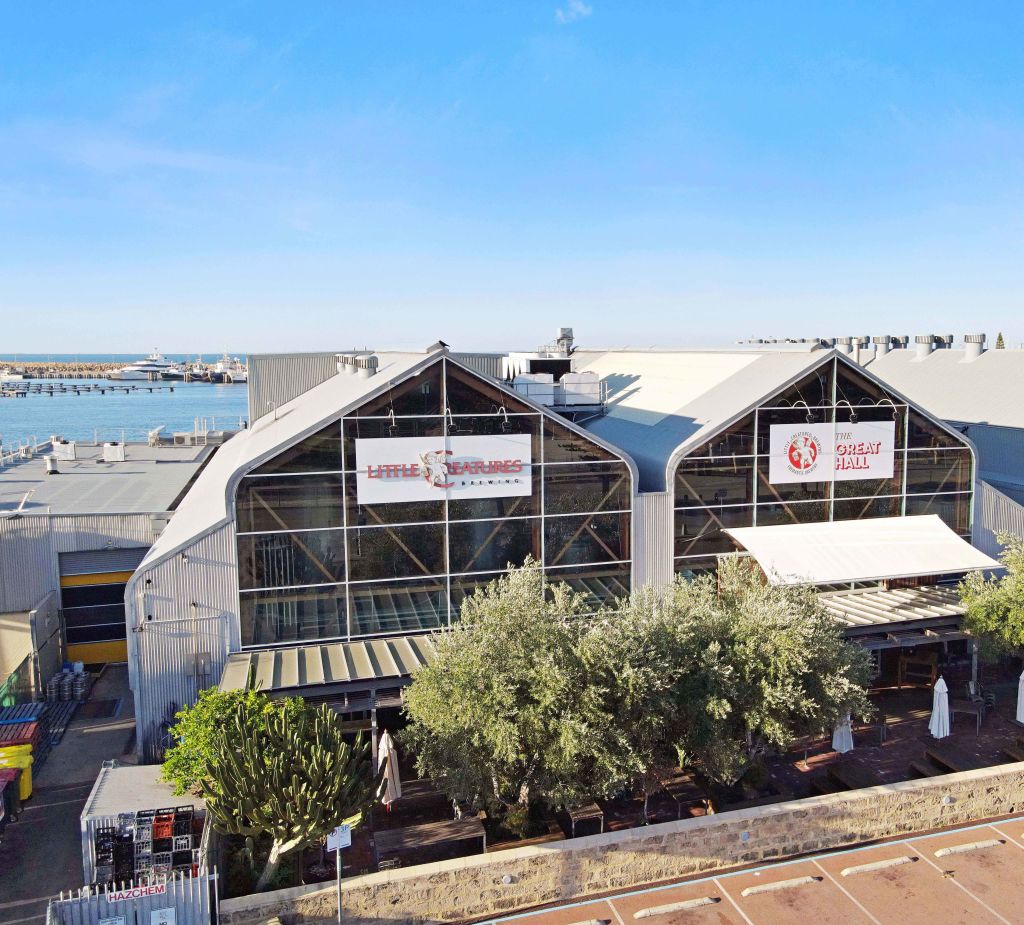 Fremantle home of Little Creatures hits market ahead of brewery's move
The premises of one of Western Australia's most prominent breweries has come to market, with the home of Little Creatures being offered for sale ahead of the brewery's move to new digs.
The waterfront site at 40 Mews Road is part of Fremantle's landmark Fishing Boat Harbour and is expected to pique the interest of other breweries and hoteliers.
Award-winning Little Creatures – known for its hoppy pale ale – has called the site home for 21 years after repurposing what was once a crocodile farm into a popular licensed venue, restaurant and brewing facility.
The site encompasses more than 1675 square metres of ground floor space and a further 316 square metres of mezzanine. The venue also comprises a street-front courtyard of 254 square metres, while a harbour-facing outdoor area covers 330 square metres.
Little Creatures' Fremantle lease ends next year. The company has previously announced its plans for a new $30 million new facility next door at 42 Mews Road.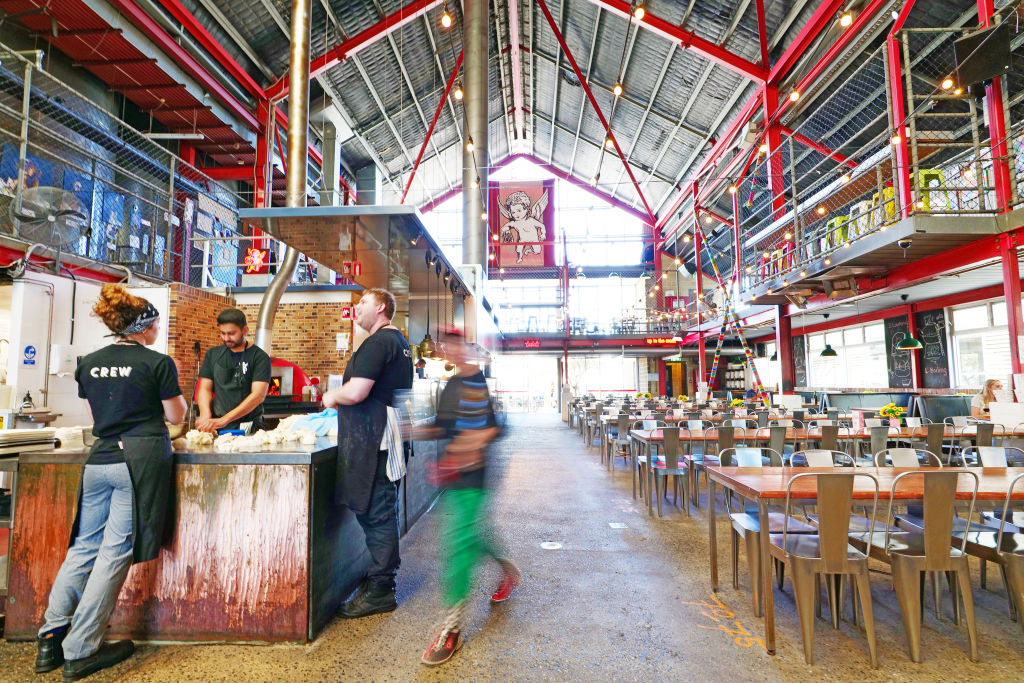 In 2012, Japanese-owned Lion took over Little Creatures, expanding the beer empire into Victoria and later opening a microbrewery in the US in 2019.
LJ Hooker Commercial Perth director Brian Neo said the venue was being sold by a prominent property developer in WA, who has owned the site for more than 20 years.
"It is a high profile site … it's probably one of the most successful licensed premises in Australia. It's very well known," he said.
"From locals catching up with mates to travellers sightseeing around historic Freo, 40 Mews Road has become the place for beers and casual dining in the suburb."
Mr Neo did not disclose an asking price or price range. "The simple answer is we don't know," he said when asked.
"We don't know because we expect strong interest – we are already getting strong interest in the site," he said.
"If an owner-occupier comes through, and they know how to run a business, they'll run a very profitable business. So, they'll work out what the site is worth to them."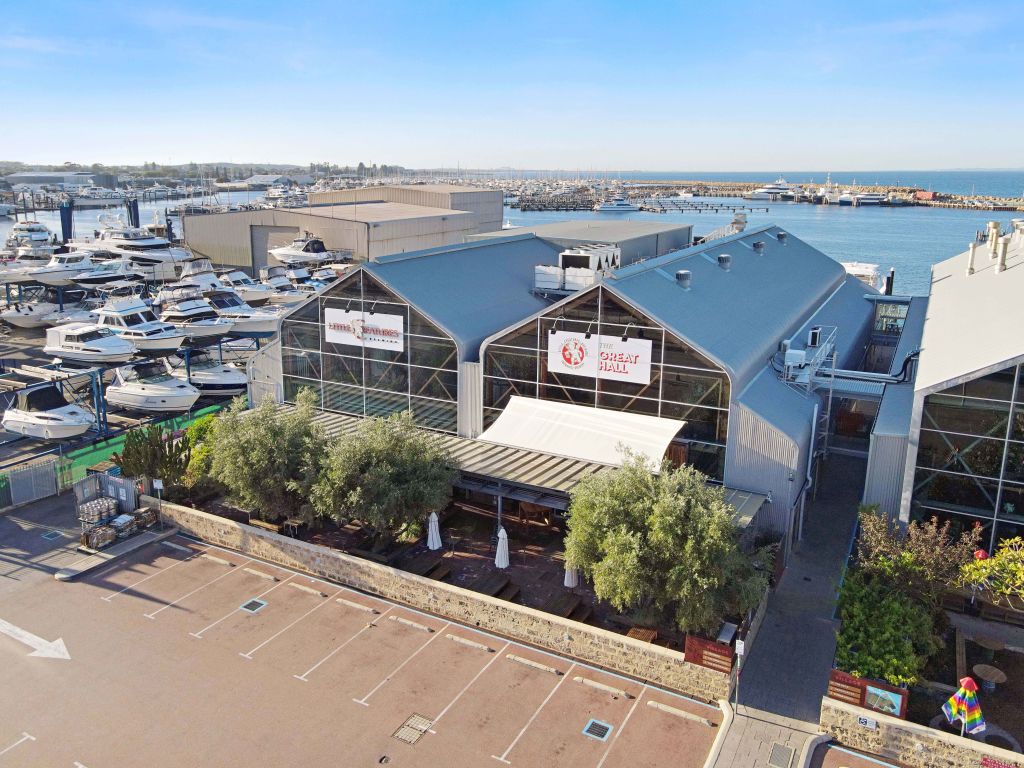 Strong interest from food and beverage operators was anticipated, and thanks to Little Creatures' international profile, overseas enquiries were also expected, Mr Neo said.
"Carlton United Brewery might look at this. There's a lot of privately-owned breweries around Australia that could look at it," he said.
"Whilst its current approved use is food and beverage, and a licensed premises, there's boat builder next door with plans to build apartments, so there are hotel operators who could convert the property into a hotel," he said.
The listing comes amid the West Australian government's $270 million redevelopment of the nearby Walyalup Koort (formerly Kings Square) to include more specialty retail and dining precincts, new commercial development and a revitalised city square.
"The redevelopment is being billed by the government as a game-changer, and it's certainly created a lot of excitement amongst Freo's business community," Mr Neo said.
The Mews Road asset is being sold via an international expressions of interest campaign.