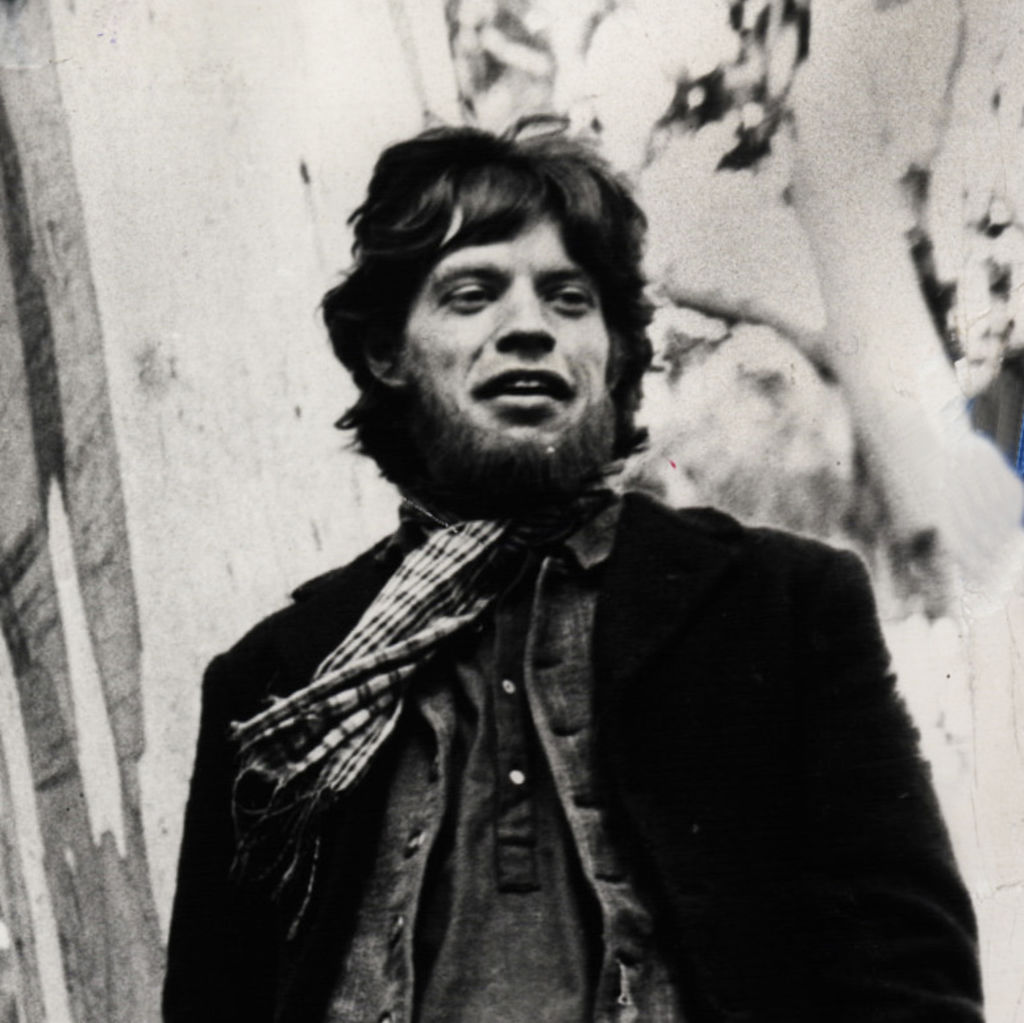 For sale: The Australian country pub where Mick Jagger was a regular
Imagine Mick Jagger strolling into an Aussie bush pub to have a whisky, shout the bar and lay down a few guitar licks for the locals.
Braidwood Hotel patrons remember it like it was yesterday when the Rolling Stones frontman frequented their pub in the picturesque New South Wales town during the 1969 filming of Ned Kelly in which Jagger starred.
Some locals say Jagger whipped the bar into a frenzy with his hit that year Jumpin' Jack Flash, others say he played old-style honky tonk on a piano out the back and others remember the rare sight of the multi-talented musician playing guitar.
Mick Jagger in Braidwood during filming for Ned Kelly in 1969. Photo: Braidwood & District Historical Society
Mick Jagger played the title role of bushranger Ned Kelly. Photo: United Artists
Whichever the song or setting, there will be some good tales for the new owners of the iconic pub in the NSW southern tablelands to tell about its most famous patron, who visited the pub when it was known as the Commercial Hotel.
The Braidwood Hotel is on the market for $795,000 and selling agent Gregory May, of Raine & Horne Commercial Macarthur, says interest has predominantly come from potential buyers who have a nostalgic attachment to the venue.
The Georgian-style Braidwood Hotel was built in 1859. Photo: Supplied
The Braidwood Hotel has been lovingly but only partially restored. Photo: Supplied
"It's one of those establishments that locals and visitors have a real affinity for, and as such there has been interest from within New South Wales and the ACT," Mr May says.
"But it requires a buyer who is willing to undertake a restoration project and run the hotel at the same time as the venue has been lovingly but only partially restored."
The Georgian hotel built in 1859 has four levels, stone foundations, brick walls and a shingled bloodwood roof. A cottage is also on the property.
The Braidwood Hotel in 1868.
Five movies have been filmed in and around the pub and the town including The Year My Voice Broke, starring Noah Taylor and Ben Mendelsohn and Flirting, starring Nicole Kidman.
Geoffrey Rush, who starred in the 1995 movie Dad and Dave: On Our Selection, is also reported to have visited the Braidwood Hotel while on set.
Geoffrey Rush and Cathy Campbell in Dad and Dave: On Our Selection.
"The hotel attracts a lot of passing trade out of interest in the history of the building, its movie connections and its reputation as a foodie venue," Mr May says.
"The owners are a local family who have had the hotel for 35 years, and it is only open a few days a week so it has been running at half mast."
That presents a potentially lucrative opportunity for new owners to open it all week for a loyal patronage of farmers, families, trades people and car clubs, Mr May says.
"There is no catered licensed function area of this size in the town," he says. "With its ballroom, spacious dining rooms and courtyards there is an opportunity to attract visitors from Canberra and Sydney for conferences and functions."
The Braidwood Hotel is likely to suit a buyer looking for a restoration project. Photo: Supplied
The hotel has four open fireplaces downstairs, a commercial kitchen, 30-seat dining room on the ground level and a 30-seat dining room upstairs, new toilets and a pool room. Accommodation includes nine partially updated rooms.
Improvements include a newly constructed basement and cellar, a glycol beer system and refrigeration compressor.
Braidwood has a population of 1200 and is 200 kilometres south-west of Sydney and about 90 kilometres east of Canberra.