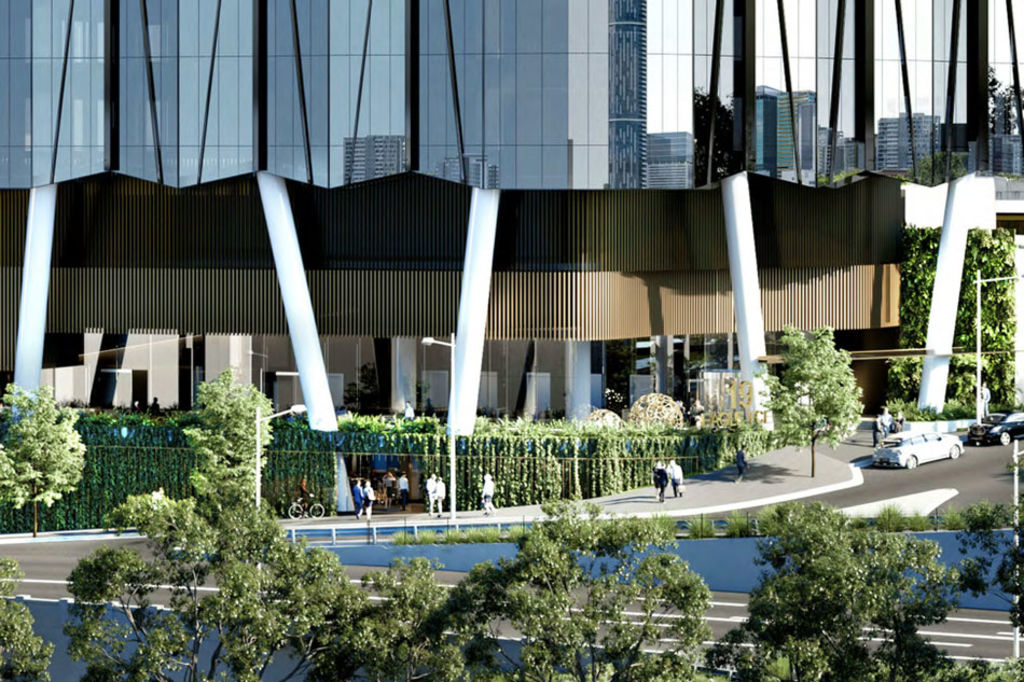 'Flight to quality': new office tower proposed for Brisbane CBD
Morris Property Group has won approval for a $250 million office tower on the northern edge of Brisbane's CBD, a project it hopes will tap into the "flight to quality" demand for new workplaces.
Director Barry Morris said the company had ditched previous plans for an apartment development on the site at 19 Eagle Terrace and had since received development approval for a 24-storey building beside the Brisbane River.
The building will incorporate 19,000 square metres of office space and its design will incorporate the latest sustainability, technology, and wellness features.
Mr Morris was confident about the demand for a new A-grade office despite the city recording a vacancy rate of 15.8 per cent during the September quarter and has appointed CBRE to oversee the leasing campaign.
"It's that classic flight to quality," he said. "Tenants are always looking for newer, more modern space, better amenities, closer to public transport – those sorts of things."
"That's why you find A-grade and premium grade vacancy is always less than the B-grade and C-grade space, so we think there's a demand there for a new office building.
"There's already other movements coming into this northern part of the CBD. We think it's a good time to bring a new office building to the market."
He said the plan was to proceed with construction at 19 Eagle Terrace once 8000 square metres of leased space had been pre-committed.
Morris Property Group is in the midst of building another Brisbane office tower at 152 Wharf Street, Spring Hill, and aims to start the 19 Eagle Terrace project when that is completed during the fourth quarter of 2022.
The Wharf Street building, a 26-storey tower, will be the Queensland headquarters of the Australian Taxation Office and will accommodate 2400 staff. Mr Morris said it would be a long-term hold for the group.
CBRE Brisbane managing director Chris Butters said leasing demand was improving in Brisbane.
"The project launch coincides with a notable uptick in new Brisbane office requirements in the second half of 2021, as both larger occupiers and SMEs positioned themselves for an improving local economy," Mr Butters said.
"As the market recovers in 2022, we expect to see a continuing tightening in the prime grade sector of the market, as tenants focus on improving their overall workplace offering.
"Growth industries are particularly active, with resources companies, local professional services groups, government agencies and tech firms dominating inquiries.
"We're also finding that larger users are applying a wider geographic lens than they have in previous cycles with Brisbane's North Quarter garnering the most attention in 2021, with major commitments from Great Southern Bank and APA Group."