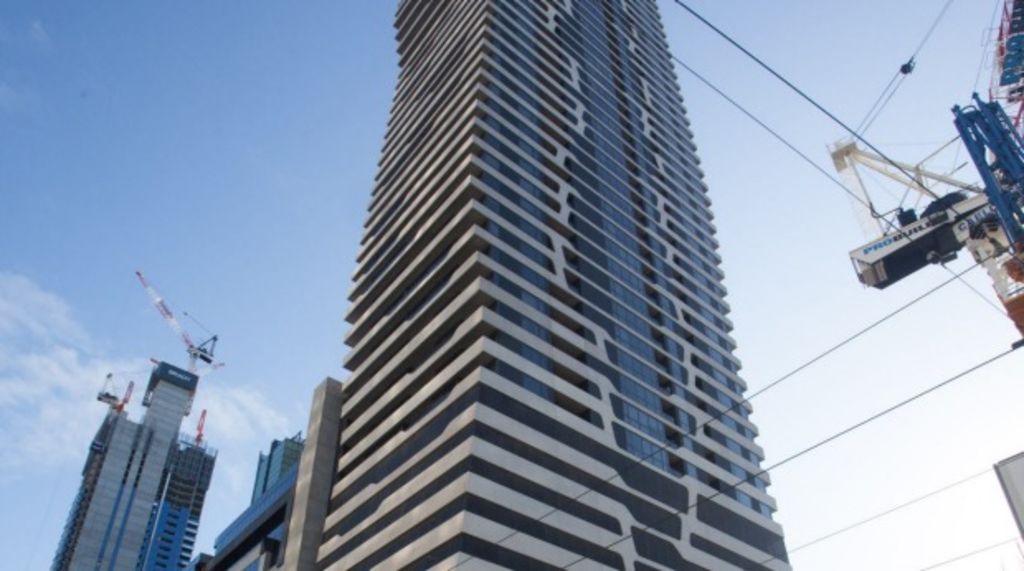 Flammable cladding on Melbourne skyscraper
A 55-storey skyscraper and a hotel have been added to growing list of Melbourne buildings installed with flammable cladding.
Late on Friday afternoon the state's building regulator announced another seven buildings with non-compliant cladding were recently identified as part of their ongoing building audit.
That process was launched after a near-catastrophic fire at the Lacrosse Building in Docklands was found to have been fuelled by combustible material on the tower's facade.
The audit has already netted other 15 buildings with non-compliant cladding, including the Royal Women's Hospital, which has been placed on a heightened fire response due to fears its cladding could fuel an unusually ferocious blaze.
The Victorian Building Authority say the latest seven buildings have been found "safe for occupation" by Melbourne City Council's building surveyor, but provided no details about why the non-complaint cladding does not pose any concern.
Silver Skies MY80, a 55-storey skyscraper at 410 Elizabeth Street containing 482 apartments.
Tune Hotel, a budget hotel at 607 Swanston Street.
Metro Park West, a 26-storey apartment building at 557 Little Lonsdale Street. The $38.2-million tower was completed in 2014.
A large office building at 750 Collins Street.
An apartment tower at 100 Lorimer Street, in Dockland's exclusive Yarra's Edge development.
TRIPTYCH, an award-winning apartment development at 8-10 Kavanagh Street, Southbank.
Another apartment building at 1020-120 Kavanagh Street, Southbank.
A Melbourne City Council spokesperson said that buildings had been deemed safe to occupy because "there was a low risk" due to the location and configuration of the aluminium composite panelling on the buildings.
The spokesman said the buildings also had automatic fire sprinkler systems and well-maintained fire suppression equipment, while some of the buildings were not clad in aluminium composite panelling at all.
"No further action is required by the municipal building surveyor for these buildings," he said.
Do you know more about this issue? Email aisha.dow@theage.com.au