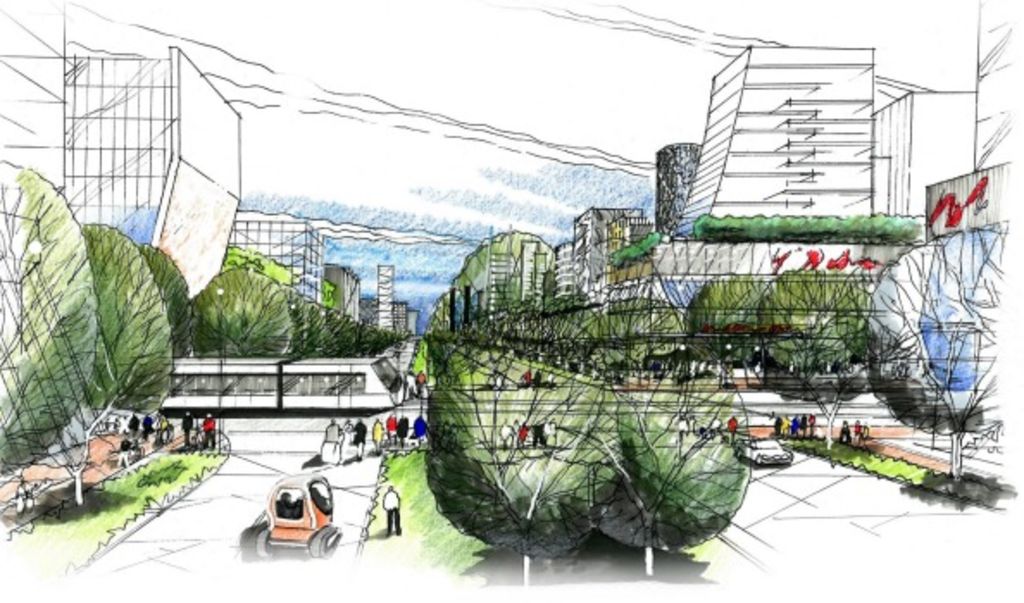 Fishermans Bend infrastructure to be funded by government model
The Victorian government is considering a value capture model to fund infrastructure in the massive Fishermans Bend urban regeneration project.
The 485-hectare precinct covers an area more than twice the size of the current CBD.
Just south of central Melbourne, the Fishermans Bend zone sits in the hinterland of the Yarra River, in the last stretch before the sea.
On Monday the state government released its final vision statement for the regeneration zone, one of the last steps required in the complex master planning process.
The 39-page document singles out transport infrastructure, including the potential for an underground station, as one of the key components for success at Fishermans Bend.
"Work is currently underway to examine existing funding models that may be appropriate to fund the infrastructure delivery requirements for the project," the report said. 
"Some of the considerations will be developer contributions; state, local and federal funding; investigating value capture opportunities, as well as identifying innovative funding models to deliver our public infrastructure. 
"Value capture is proving increasingly popular with state and federal governments as a means to fund infrastructure.The method aims to monetise the increase in property values near new rail projects and other infrastructure to provide a revenue stream for bond investors.
But property developers are still wary, concerned that the mechanism is not spread broadly enough among beneficiaries.As the state government report notes, most of the land in Fishermans Bend is privately held, "which necessitates a meaningful partnership with the private sector and state and local governments".
The state has flagged value capture as a funding mechanism for another urban regeneration zone on the north side of the city. The 56-hectare Arden precinct will benefit from the city's new metro rail tunnel.Fishermans Bend could ultimately create homes for as many as 80,000 people and provide as many as 80,000 jobs.
The area is divided into five main precincts, including an employment area.The vision document has set a target of 80 per cent of travel within Fishermans Bend to be made by public transport, walking or cycling."
An underground rail line – together with trams and high-frequency buses – (will) connect Fishermans Bend to Melbourne's transport network, the CBD and Domain interchange," it said.
The government is also looking at river crossings and water transport options, it said. 
"This vision will pave the way for new neighbourhoods on the doorstep of Melbourne's CBD that is an affordable and accessible place to live and work," Mr Wynne said.