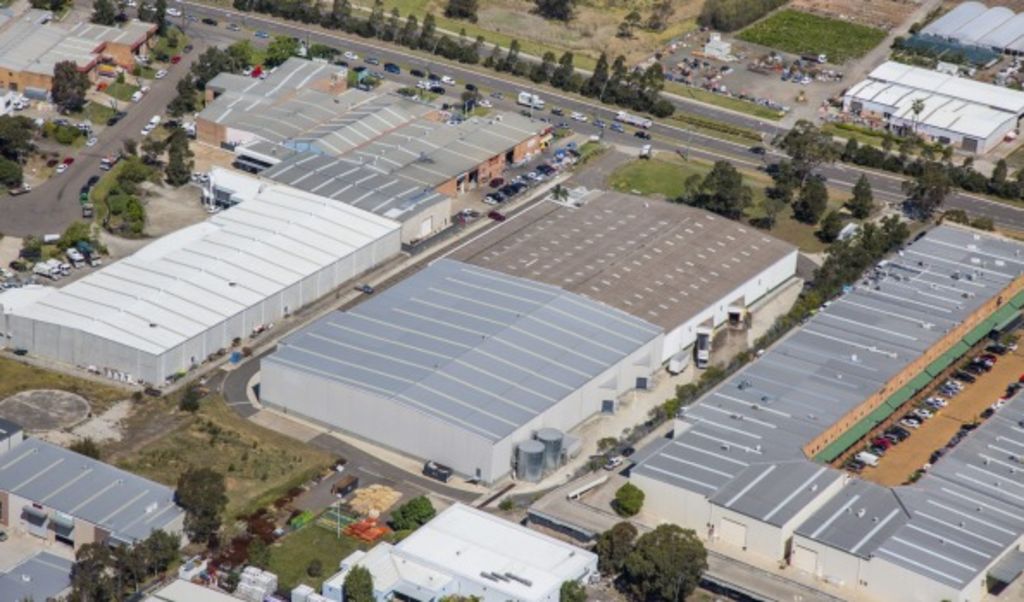 Fantastic Furniture-leased warehouse sells for $12.4 million
Anglo Irish Investments has sold a 9036-square-metre industrial facility in Wetherill Park in Sydney's west for $12.4 million.
A private investor acquired the property, which sits on a 2.4-hectare site at 1333 The Horsley Drive. It is leased at a net annual rent of $852,000 to Royal Comfort Holding, the mattress manufacturing division of listed furniture company Fantastic Holdings Limited, representing a passing yield of 7.75 per cent.
The property has a 10.5-metre internal clearance warehouse and full drive-around B-Double access. There are also multiple on-site recessed docks and roller doors, as well as a 550-amp power supply.
LJ Hooker Commercial Silverwater's Marcel Elias closed the deal.
Silverwater seals it
Interact Machine Tools has sold a heavy-duty engineering industrial warehouse and office at 74-80 Derby Street, Silverwater, also in Sydney's west, for $3 million.
The buyer, Excelsior Diecasting, will occupy the 1878-square-metre property.
It includes a 1562-square-metre warehouse, with 5.5-metre clearance, which has an airconditioned office on the ground floor. There are also two container-sized roller shutter doors and two gantry cranes.
There is parking for five cars and LJ Hooker's Robert Dowdy brokered the deal.
At 73 Silverwater Road, also in Silverwater, private investor Haddad has secured a 561-square-metre section of vacant industrial land for $700,000 from another private investor.
Knight Frank's Peter Hanzis negotiated the deal on the site, which has a small weatherboard cottage.
Western Sydney on a roll
Joint investors Logos and Partners Group have sold their industrial investment at 32 Pine Road in Sydney's Yennora for $9.33 million through CBRE's Elijah Shakir and Jason Edge.
A private investor picked up the 12,890-square-metre high-clearance property.
Spaghetti incident
A local investor has paid $9.8 million on a passing yield of 3.3 per cent to acquire 59-63 Bourke Street, a four-level hospitality building in the Melbourne central business district, home to the Spaghetti Tree restaurant.
It sold through Daniel Wolman and Oliver Hay, of Colliers International, who acted on behalf of Melbourne investors Andrew White, Nina Stone and the Lipp family.
$4.81m retail exchange
Private investors traded a retail property on the ground floor of 326 William Street in the Melbourne CBD for $4.81 million.
The leased 379-square-metre property has a passing yield of 3.95 per cent and was sold by Colliers International's Daniel Wolman and Oliver Hay.
Hot Hawthorn
A local developer has acquired an office property with development potential at 538-542 Burwood Road, Hawthorn, for $4.2 million.
An investor sold the 860-square-metre building, which has a multi-level development permit to a height of 14.5 metres.
The developer has plans to turn the building into office suites and apartments.
Colliers International's Hamish Burgess and Rob Joyes and Wilsons' James Wilson and Guyon Wilson brokered the deal.
Office sold
Lawyer Jim Parke has sold his 176-square-metre office suite at 370 St Kilda Road, Melbourne, to Bruce Monteath, owner of construction business Hamilton Corporation, who was looking for a new office.
CBRE's Nick Lower, Tim Last and Tom Tuxworth negotiated the deal, at a price of $710,000.
Chermside chalks up $6.5m
A private investor has scooped up an industrial property leased to manufacturer Vinidex in Brisbane's Chermside for $6.5 million.
The property, at 19 Valente Close, has a five-year lease yielding 9.4 per cent, earning a net annual rent of $610,628.
The freehold property consists of two buildings spanning 5533 square metres on a 15,600-square-metre site. There are 43 car spaces and yard and truck access areas.
Colliers International's Anthony White handled the deal.
Retail centre sold
A Sydney south-west retail centre at 144-148 Lambeth Street, Panania, has sold at auction for $1.58 million.
Melchizedek (Aust) bought the property from investors Peter and David Herd as an investment, with the long-term view to redevelop it.
The property comprises four retail shops on a 674-square-metre site close to trains and shops. One shop is leased, while the others are vacant.
Knight Frank's Terry Hassan closed the deal at the end of 2015.
Submissions to stan@fairfaxmedia.com.au