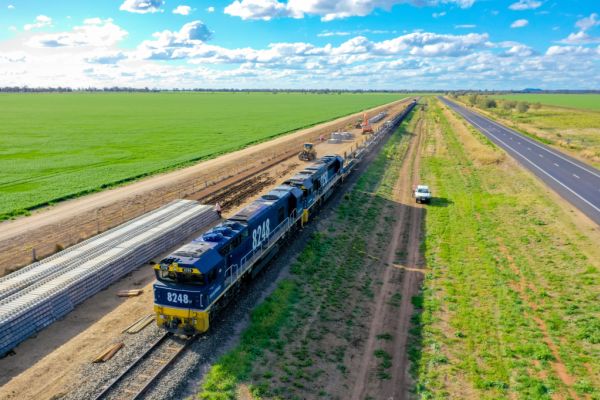 Eastern Australia's Inland Rail project is on track to attract investment and infrastructure
It may still be several years off completion, but the "nation-building" 1700-kilometre Inland Rail (IR) network connecting Melbourne and Brisbane is already sparking major investments in land and commercial infrastructure along its route.
The multi-billion dollar project will enable freight to travel between the two cities in under 24 hours, providing access to new ports, airports and markets, and land that was set aside years ago in strategic locations is beginning to undergo development.
Regional centres such as Wagga Wagga, Parkes, Narrabri, Moree and Toowoomba are establishing transport and logistics terminals, in the hope of attracting advanced manufacturing, agricultural value-adding and even resource-recovery ventures.
Improved connectivity, cheaper land and welcoming councils could even prompt a new wave of decentralisation.
[dm-listing-recommendation experimentname='midcontent-listings' positiononpage='midcontent']
The Australian Rail Track Corporation (ARTC) that manages the inland rail project is forecasting a host of economic benefits for regional and rural communities, as well as astute commercial investors.
In addition to the jobs created during construction, it says the rail line will deliver supply chain savings and, ultimately, improved global competitiveness.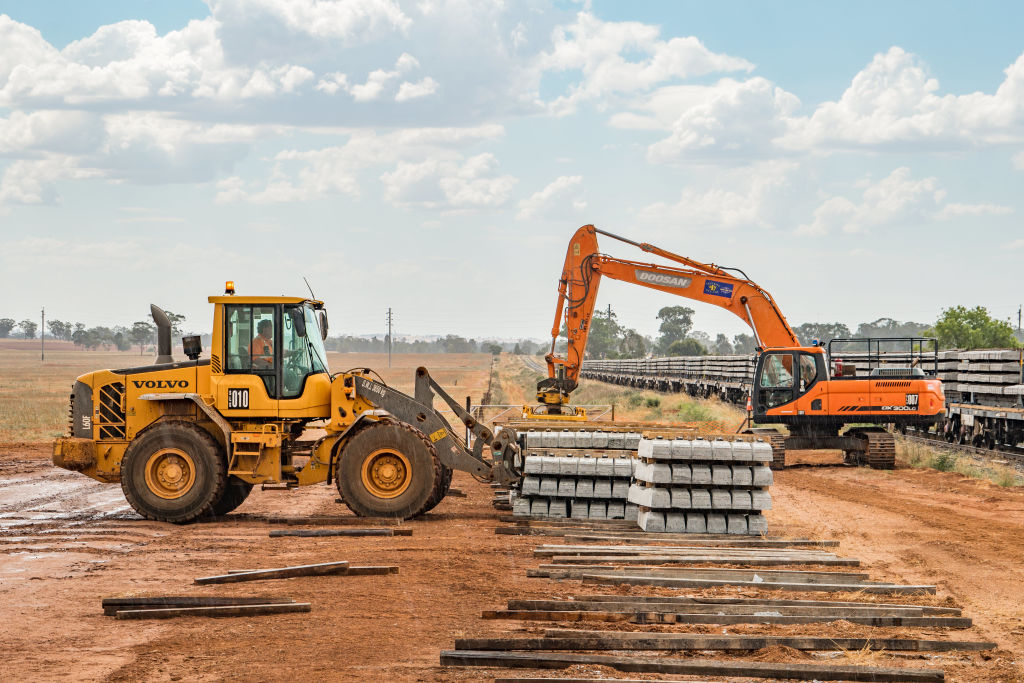 Capable of carrying nine million tonnes of agricultural freight each year, it will "revitalise regional economies and boost Australia's GDP by $16 billion" during its first 50 years of operation.
Federal and state governments, local councils and some of the biggest names in transport and logistics are on board. Inter-modal and multi-modal terminals are in various stages of planning and construction in Parkes and Toowoomba, thanks to significant private funding from the likes of Pacific National, SCT Logistics, Linfox, Qube, InterLinkSQ, Seaway Intermodal and the Wagner Corporation behind Toowoomba's Wellcamp Airport.
Government-backed special activation precincts (SAPs) at Moree, Wagga Wagga and Parkes also aim to accelerate industrial development.
"There is a strong appetite for land in strategic locations," said ARTC spokesman Simon Ormsby.
"Land banking has been happening for some years and IR has been a trigger to develop it. Investment is happening all the way from Melbourne to Brisbane, especially in those bigger regional centres with affordable land."
In Parkes, where the main east-west transcontinental rail corridor will eventually intersect with the north-south Inland Rail line, three major transport and logistics operators are already working out of a 600-hectare national logistics hub.
The NSW government has also pledged $185 million to establish a 4800-hectare SAP in the town. Cheaper land and warehousing costs are also seeing the emergence of new businesses, the expansion of existing ones and some diversification.
"We have been planning for these kinds of developments for the past 20 years," said Anna Wyllie, Parkes Shire Council's economic and business development manager.
"We have a $23 million advanced manufacturing facility going in and 40 jobs will come from that, and Pacific National have developed a $35 million terminal. There are huge opportunities for value-adding agricultural produce, and a buoyant real estate market to support that."
Further up the line, in Narrabri, a 374-hectare "inland port" on council land is being heavily marketed to manufacturing and industrial investors.
According to Narrabri Shire Council, West Australian fertiliser firm Perdaman and Colorado-based Natural Soda are both interested in the site, on the back of SANTOS's recently approved coal-seam gas development.
"We are focusing on attracting industry to the port and hope this will have a positive impact on land values," said Narrabri Shire Council mayor Cathy Redding.
While there are ample predictions of uplifts in the value of commercially attractive sites, private land acquisitions along one third of the route have not all been greeted so positively. And not everyone is supportive of the rail alignment either, especially from Narrabri to Narromine and across the Condamine floodplain at Millmerran, in Queensland.
National Farmers' Federation president Fiona Simson is a keen proponent of the project but says there remains "a lot of angst among landholders" on those two stages yet to be locked down.
"This route is running through people's lives and they are being asked to do something for the good of the nation," she said.
"The rail route has serious implications for their productivity and the resale value of their property; some may have to completely change the way they farm, so it's important that we work through their concerns."
In Toowoomba, InterLinkSQ began accumulating land west of Toowoomba in 2004 and has amassed 200 hectares bordering the route. Construction of its inter-modal rail terminal will begin within the year and InterlinkSQ hopes to attract upwards of 50 high-end manufacturing, food processing, transport/logistics and distribution businesses.
"There is a bit of a wait-and-see attitude in the market, which is a handbrake in terms of turning interest into tangible investment, but as construction nears we expect investment to grow," said InterLinkSQ's general manager Blair Batts.
"Our key advantage is our location at the intersection of major road highway networks, inland rail and the Queensland Rail network; without InterLinkSQ, regional rail does not connect to IR."
Mr Batts reports a strong appetite from Melbourne and Sydney parties for englobo land and land banking in areas zoned for development.
"There seems more inquiry on that land than fully developed land at present, and we have sold 20 hectares over the past two years," he said.
Private partners Pacific National and the pioneering Wagner Corporation are also looking to build a 250-hectare logistics hub beside the Toowoomba Wellcamp Airport. Offering train, plane and truck options, this multi-modal business centre promises to connect to global freight and logistics supply chains.
"It's going to be massive for our region," said Wagner Corporation non-executive chairman John Wagner.
"We anticipate businesses wanting to set up on the rail line because it will be so efficient for them to export from here to Hong Kong and Singapore. We have leased a significant amount in the Wellcamp Business Park, but alongside the rail we are still in the planning stages."
[dm-listing-recommendation experimentname='below-content-listings' positiononpage='belowContent']
Keep up with Commercial Real Estate news.
Keep up with Commercial Real Estate news.