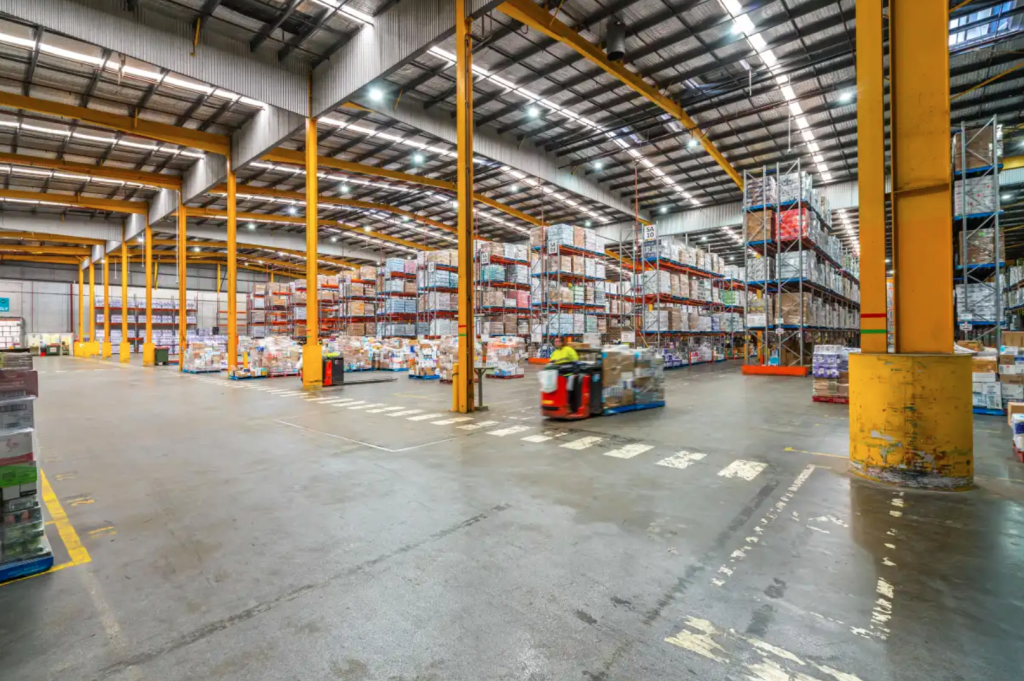 E-commerce growth lures Mapletree to Brisbane logistics hub
Singaporean property fund manager Mapletree has cited Queensland's strong growth in e-commerce as a key reason for its $114 million investment into a Woolworths-anchored distribution centre in Brisbane's south.
With 55,000 square metres of space, the Acacia Ridge distribution centre on Bradman Street was sold on a sharp 5 per cent yield by Blackstone. It is the second industrial property divested by the powerful private equity investor in the Acacia Ridge precinct this week, after selling a business park as well to logistics platform ESR for more than $90 million.
Woolworths leases the entirety of one of the facility's two buildings, 84 per cent of the space. The second building is occupied by marketing services firm Salmat, which delisted after it was bought out by IVE last month, and freight forwarder Transtar.
That tenant list is backed by powerful trends underpinning demand for logistics space, according to the Singapore-listed Mapletree Logistics Trust, which has 12 Australian assets in a $9.3 billion regional portfolio following the Brisbane deal.
"Demand for logistics space in Brisbane is underpinned by several structural demand drivers, including a fast -growing e-commerce sector and resilient domestic consumption," it said.
"In Queensland, e-commerce logistics distribution and warehousing has shown strong growth of 5.2 per cent annually, the highest of anystate nationally.
"The COVID-19 pandemic has also spurred a major uptick in online shopping, particularly in the food, beverage and grocery sector.
"Consequently, surging sales of major supermarket players as well as consumer demand for fast delivery are translating to higher demand for prime logistics space with good connectivity."
"The inland rail is at the doorstop of this location," said JLL's Tony Iuliano who brokered the distribution centre with colleagues Adrian Rowse and Gary Hyland.
"It will transform the area. This will become an urban infill location because there is no land availability."
The tight 5 per cent yield struck on the deal was also testament to the amount of institutional investment pressing for logistics exposure in the local market, he said.
"Every campaign that we're doing we're seeing yield compression at every level."