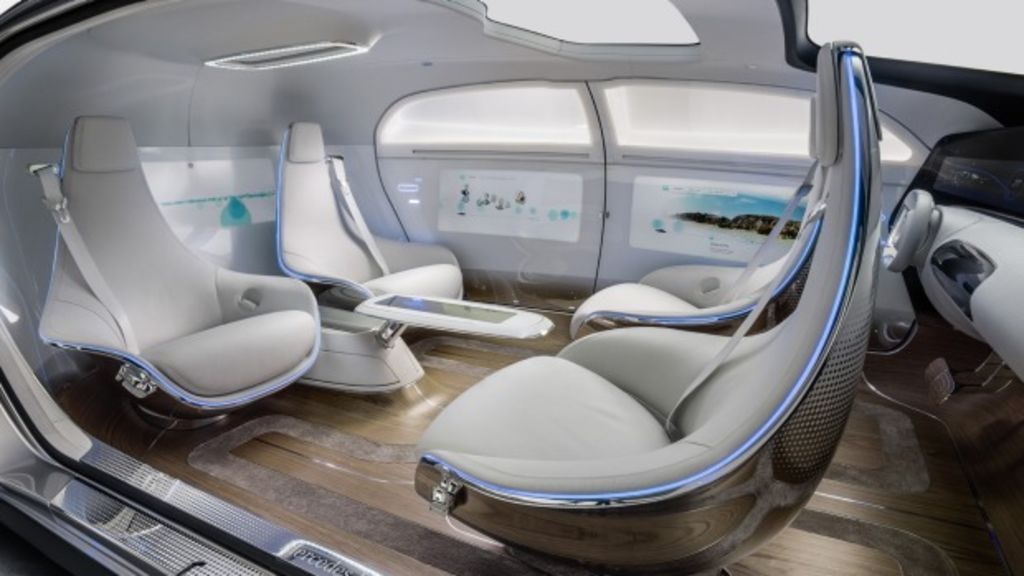 Driverless cars that talk to each other? The future of transport is almost here
Ever imagine yourself cruising along the Great Ocean Road in a shiny new car that could talk to other cars? Or how about driving along the Monash Freeway in a vehicle that calls emergency services in the event of a crash?
Fear not, motorists: the future is closer than you think.
The Andrews government will embark on a $10 million trial that could bring Victoria one step closer to the biggest change in transport for years: driverless cars.
In a bid to improve road safety, the government will partner with industry to pilot smart cars with automated and connected technology that could end up saving lives.
Connected technology uses wireless communications to allow vehicles to talk to each other – and to road infrastructure – alerting drivers to potential hazards such as veering outside a lane. It can also make electronic calls to authorities after a crash, or warn drivers if a motorcyclist is approaching.
Automated vehicle technology, meanwhile, allows cars to steer, accelerate or brake, often without needing input from a driver.
"We want to build a safer road system – one that prevents crashes and protects road users," said Roads Minister Luke Donnellan. "Part of that means having safer drivers, but we also need safer cars and safer road infrastructure too."
The trial will begin this year, but on-road testing is not expected to start until late 2017. But by testing the waters now, the government hopes to get Victoria ready for the impending introduction of the technology, which is already being developed by international companies such as Bosch, Tesla and Mercedes and Volvo.
Driverless cars have been tested in other states before, and with momentum building in Australia, some companies have even begun teaching vehicles to react to jumping kangaroos in the outback.
But while the future is almost here, experts argue that one thing could hold us back: our transport laws.
The National Transport Commission recently identified 700 potential regulatory issues that need to be resolved before fully driverless cars could be safely deployed in every state and territory.
Project director Marcus Burke said several questions remain, such as what should happen to the current requirement that a driver must have proper control of a vehicle – and how will that be interpreted by police when there is no human driver?
"Australia's laws will need to be ready for the biggest change to our transport system since cars replaced horses," he said.
"Amending these laws shouldn't be hard but it is important to make sure that the new laws are nationally consistent, help to encourage innovation and maintain the safety of everyone on our roads."
The government's push towards smarter cars forms part of a broader $26 million road safety package announced in this month's state budget. All government vehicles will also be required to have a five-star safety rating by 2018, and be fitted with the best available safety features, as part of the state's purchasing policy.
The changes come as the latest figures show Victoria's road toll this year currently stands at 107 – 10 more fatalities than the same time last year.