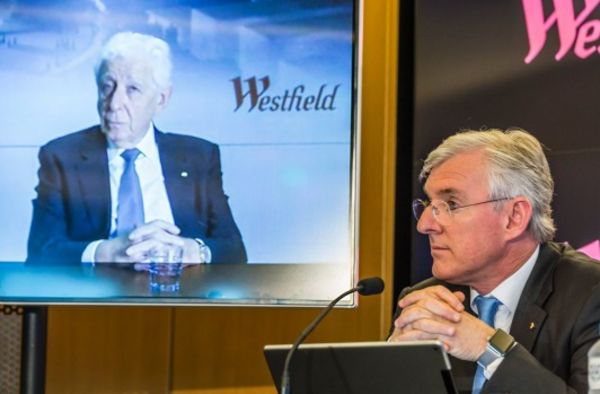 Does Lowy's deal signal that shopping malls have had their day?
Carolyn Cummins
Sir Frank Lowy's move to sell his international Westfield Corp business for $33 billion is being seen as further confirmation that asset values in the retail property sector are peaking.
Westfield announced on Tuesday it would sell to Unibail-Rodamco, Europe's largest listed property company.
Winston Sammut, managing director of Folkestone Maxim Asset management added, while Sir Frank was knighted, he should have been awarded the "prince of property".
"His timing in the past has been exquisite and it has continued with the latest announcement,"Mr Sammut said.
[dm-listing-recommendation experimentname='midcontent-listings' positiononpage='midcontent']
"Given all the headwinds facing the retail environment, he could well be exiting at the peak."
Another fund manager agreed saying: "it is top of the market for asset prices generally".
"They may be a bit early," said another investor, who declined to be named.
"But the Lowy family are extraordinarily smart at picking market peaks".
Shares in Westfield rose 13.8 per cent to $9.67 on the ASX on Wednesday in the wake of the cash and scrip offer.
"The Lowys' are getting out at the Everest of extreme tops encircled by the threat of assassin by Amazon,"said US-based Eric Schiffer, chairman of the US-based Reputation Management Consultants.
"The Lowys bailed on Westfield before Amazon destroyed their malls and turned them into relic tombs of the 20th Century.
"You can only do so much to reimagine a shopping mall. It's like trying to reinvent the horse and carriage, no matter how much you try you can't turn a horse into a Tesla.
"Retailers need to spend their crucial resources on the coming online 'war of all wars' with Amazon, or get buried alive into a retail graveyard plot."
The prospect of a rival bid for Westfield Corporation cannot be ruled out, analysts at JP Morgan said.
JP Morgan analysts said it is possible that a rival bid could emerge amid a raft of merger and acquisitions in the global shopping centre space.
On Tuesday, Sir Frank Lowy agreed with his Westfield board to enter into an agreement to sell the business after starting discussions with Unibail-Rodamco in mid-October.
It was signed in the early hours of Tuesday morning at the Westfield office in London.
It comes three years after Westfield split its business into two, with the British, European and US assets, including the newly-built World Trade Center, New York, going to Westfield Corp, while the Australian and New Zealand malls were folded into the ASX-listed Scentre group.
Under that sale and the most recent proposal, all shopping centres across the world will remain operating under the familiar Westfield name.
If the cash and scrip bid is successful, it will create the biggest mall owner and operator, but will spell the end of the Lowy Family's day-to-day running of the empire that Sir Frank and John Saunders established in 1960 in Blacktown, western Sydney.
"This is a day of mixed emotions, but I am 100 per cent confident with my decision.. we will go from executives to investors," Sir Frank said.
"I am not sad.. its more bitter-sweet at the moment and its time for me personally to move on."
Retail values flat
But analysts asked if it also reflected the concern about asset prices. Retail real estate investment trusts across the world have seen prices fall as much as 10 per cent on the back of weaker sales, concerns about online shopping attacking traditional store sales and increased uncertainty through takeover activity.
At the briefing co chief executive Peter Lowy said it was a combination of factors in the descision, adding that the opportunities to develop flagship assets are limited.
He said Westfield had been trading ata significant discount to underlying value and the offer has removed this discount.
"Since the GFC the company has spent the past seven to eight years totally repositioning the company, " Mr Lowy said.
"If you have a look where the REITs and the retail REITs have been trading now for the last eight to 12months, they've been trading at what we consider discounts to their underlying value, we think that this company has been trading at a discount to its value and that it's for a whole range of reasons that the market has gone through… obviously we think that was overdone and this transaction is a way to bridge the gap between what we see the value of the company versus where the stock was trading."
[dm-listing-recommendation experimentname='below-content-listings' positiononpage='belowContent']
Keep up with Commercial Real Estate news.
Keep up with Commercial Real Estate news.