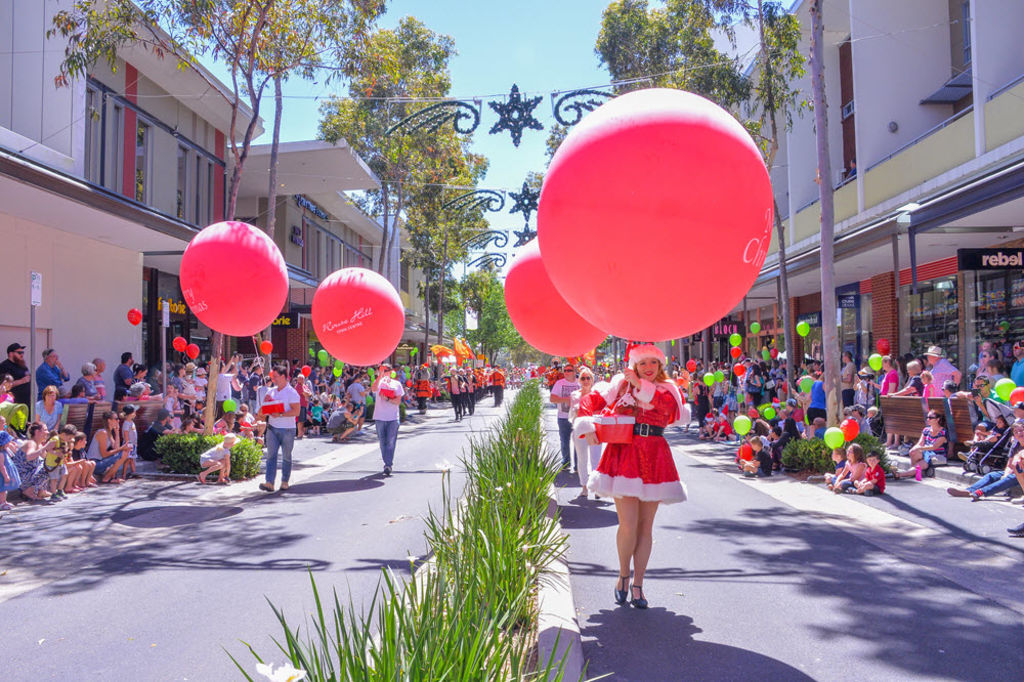 Deck the halls: the business of selling Christmas
When Commercial Real Estate calls Annabel Talbot, Target's homeware business manager, to talk about the business of Christmas, she is standing in the middle of a Christmas lighting showroom, discussing options for next year's product range.
She steps outside to explain the intricate process behind the selection of Christmas decorations for 2017, which will not only brighten Target stores across the country, but also be sold to customers.
Christmas is the most crucial sales period in the retail calendar and stores spend a lot of time getting the marketing of Christmas right.
There is a belief among many shoppers that Christmas bling starts appearing earlier each year. But in most shopping malls and supermarkets around the country the advent of Christmas is meticulously planned, usually for the beginning of November – although in Target stores decorations began appearing in September.
"There are people who just genuinely love Christmas and everything it stands for," Ms Talbot said when questioned about the September kick-off.
"At the end of the day customers march with their feet, they show us with what they buy what they want.
"Because we're a low-cost retailer we want to pass on savings to customers, so we keep the in-store decorations minimal," she said.
Last week the retailer launched its Christmas television campaign and Christmas music started playing in its stores.
With 42 shopping centres nationally, Stockland takes a similarly serious approach to the festive season.
Christmas decorations in Stockland's Balgowlah shopping centre. Photo: Supplied
"Internal planning starts 10 months out, and our in-centre experience, including decorations, music and Santa's arrival starts from early November," says John Schroder, group executive and chief executive of commercial property at Stockland.
"Christmas is the most important time of the year for retail. We always work hard to create a fantastic festive season in our centres. Each year we talk to our customers and retailers, review results and look for ways to offer something better."
The decorations are also up in Big W stores, designed by the in-house team who look at worldwide trends and then add an Australian twist.
"As an event, Christmas generally launches in-stores and in marketing at the end of October or start of November, with the initial theme and product selection/development planned 12 months prior," a Woolworths Group spokesperson said.
"We launch all of our campaigns nationally at the same time so all customers can participate equally."
Christmas preparations also start 12 months beforehand for Australia's 35 Westfield centres, said Julia Clarke of Scenta Group, the owner and operator of Westfield in Australia and New Zealand.
Following the same timeline each year, the "customer experience" team works with suppliers to build and install decorations, which arrive in centres in the first week of November, with an official launch day of the first Thursday of November every year.
For smaller operators, there's more opportunity to involve the local community.
Dave Moreton is a regional general manager with The GPT Group and one of his responsibilities is the Rouse Hill Town Centre, in Sydney's north west, where decorations went up last week. The Christmas season officially kicked off on November 5 with the annual Santa parade along Main Street.
The Santa Parade at the Rouse Hill Town Centre on November 5. Photo: Supplied
"The GPT Group owns Main Street so we can do what we want with it," Mr Moreton said.
"We do a big parade involving 800 people across 34 community groups. We get requests via Facebook and our website asking when Santa will arrive and when's the parade. They look forward to it every year."
With a strong family demographic, Rouse Hill follows a very traditional Christmas theme, right down to the santas employed at the centre.
"We always have santas with real beards," Mr Moreton said. "It's very important to our demographic to have a genuine-looking Santa."