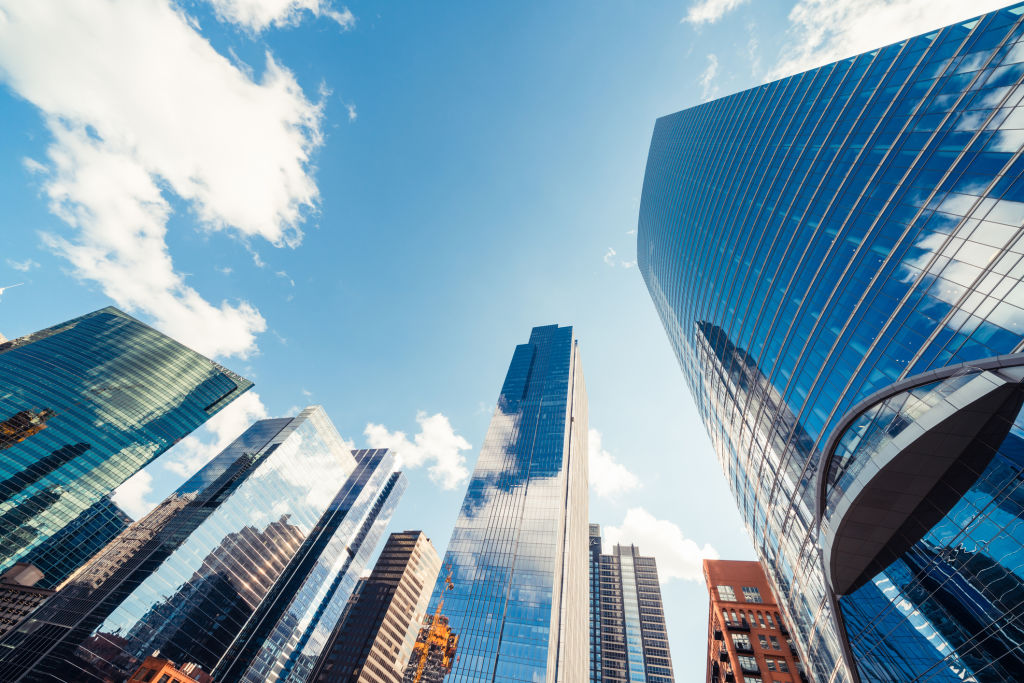 Strong demand for new developments
The number of new large office developments coming online in Australia's major city centres is taking off, with Sydney set to have its biggest year of office completions since 2016, and Melbourne's supply skyrocketing.
In Sydney, there's currently 326,767 square metres of office space under construction, making up 6.3 per cent of the market's total stock, while Melbourne has 229,349 square metres or 4.4 per cent, according to real estate and investment management firm JLL.
At the same time, Canberra has 161,047 square metres coming online, Brisbane 149,555, Adelaide 133,243 and Perth 88,800 square metres.
"In 2022, the Sydney CBD will have the most office space since 2016, with 164,200 square metres of the total concentrated on just four assets," says Paul Chapko, JLL's director of research. "The majority of those are around Circular Quay, with the completion of Salesforce Tower, Quay Quarter Tower and Poly Centre."
Colliers are the leasing agents on the latter two projects and say they've been in huge demand. "Tenants are seeking the latest in building amenity and base building services," says Colliers national director of office leasing Cameron Williams. "The enquiry levels of these projects has outperformed interest in the current building environment."
In Melbourne, 555 Collins Street is halfway through construction, with a number of major tenants keen to pre-commit.
"They're driven by factors like growth, consolidation and a flight to quality, but equally experience within their new office, which is even more prevalent now, post-pandemic," says Tony Landrigan, also a national director of office leasing at Colliers.
That's only the tip of the iceberg of new developments, too. Chapko says JLL is currently tracking 33 office projects totalling just over 480,000 square metres that will be finishing between 2022 and 2024.
"The Melbourne fringe in particular has had a significant amount of leasing activity over the past year from co-working, tech, media and professional services groups, with office demand well above the 20-year average," he says.
In Brisbane, Colliers reports Mirvac's 80 Ann Street just completing with 97 per cent commitments, while others include Waterfront Brisbane by Dexus, 360 Queen Street by Charter Hall and Investa, 205 North Quay by Cbus Property and Nielson Properties and the adaptive reuse of 444 Queen Street by PGIM.
"There is very strong demand for new developments that can cater for the next-generation workplace," says Matt Kearney of Colliers.
"It is obvious that most business sectors have a growth mindset and this will lead to a decade of prosperity for the Queensland economy and our office markets."
New buildings being completed in the Adelaide CBD include 83 Pirie Street, One Festival Tower, Market Square, Entrepreneur & Innovation Centre, and NLA. In Perth, there's One the Esplanade, Westralia Square 2, Capital Square 3 and ECU City Campus.
"Perth CBD is growing up and building out Elizabeth Quay, which will help transform it into the buzzing, vibrant precinct it has the potential to be," says Colliers' Jemma Hutchinson. "Mooted developments are on the rise with a number of projects closer to fruition, as demand soars across the CBD for good quality office space."
These new projects are proving much more popular among tenants than older established stock, not only because they want modern flexible office spaces to cope with the new hybrid working model and maximise workforce engagement, but also because of their sustainability ratings.
"Organisations will gravitate towards assets with strong sustainability attributes as corporate real estate teams become more accountable for the ESG [environmental, social and governance] targets of their businesses," says JLL's head of office leasing, Tim O'Connor.
"This creates a potential pool of pre-commitment tenants for developers and an opportunity for investors to refurbish/reposition existing assets."
With the fight to attract and retain the best talent, companies are reassessing the need to have the best and brightest workspaces, says Mark Curtain, head of office leasing – Pacific for CBRE.
"They want those buildings that have completely redesigned the workplace experience and have areas that can be naturally ventilated with, perhaps, operable facades that can open or close spaces," he says.