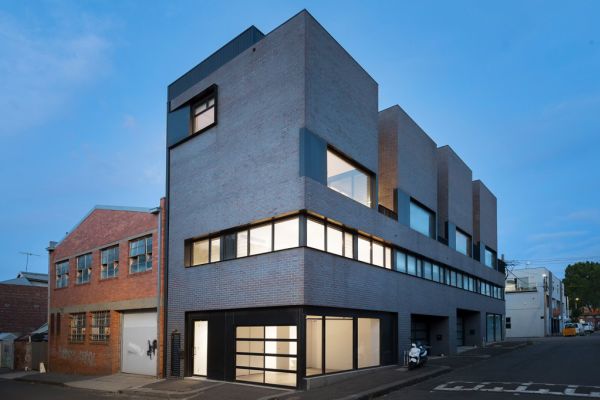 Could setting up shop at home make financial sense for small businesses?
Agents are reporting that mixed-use properties where small business owners can live and work are enjoying a resurgence in Melbourne, as some savvy operators realise it is cheaper to buy than rent in the current low-interest-rate environment.
Smaller startups operating in Melbourne's trendy inner suburbs – where a multitude of properties exist in which business owners can work at street level and keep their residential quarters up top or out back – are particularly attuned to the trend according to David Minty, of CBRE's Melbourne City Fringe team.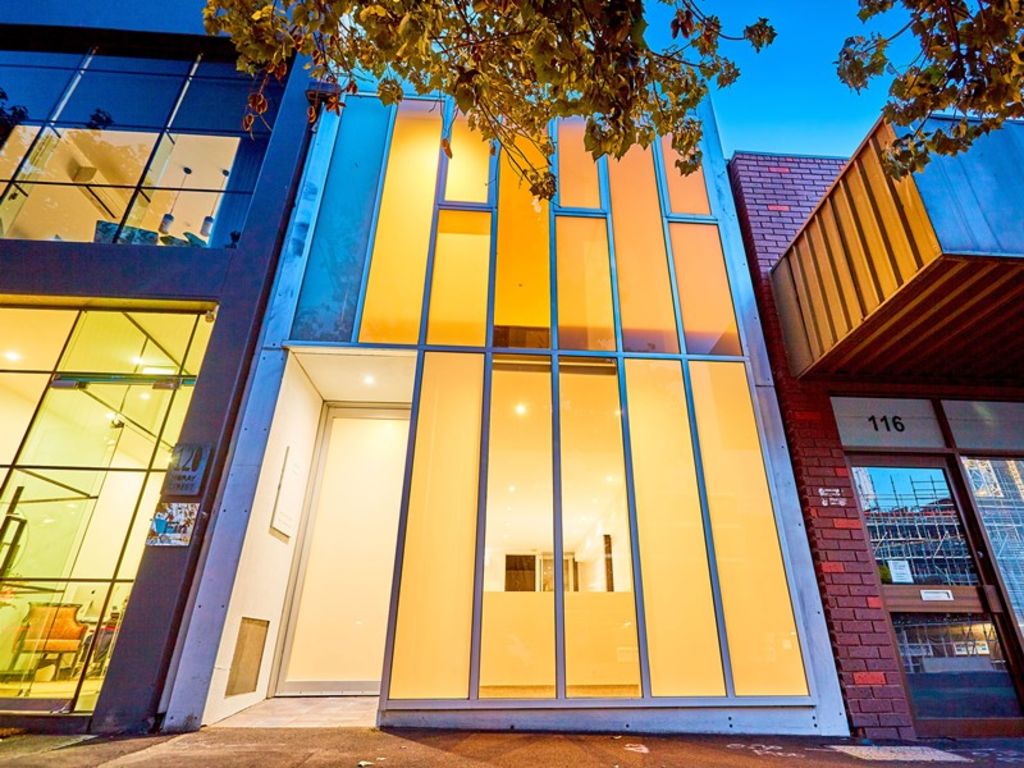 He said these businesses were seeking to streamline two separate payments – a mortgage or residential rent and commercial rent – into one.
[dm-listing-recommendation experimentname='midcontent-listings' positiononpage='midcontent']
"This is where the value sits – owning your own business premises but also having the ability to live in the same property and thus combining a single mortgage," he said.
"The trend has a lot to do with both the style of businesses, which are emerging in the e-commerce space [who are] not needing your traditional office with employee numbers at lower levels. [It's also about] the cost of debt lowering, making the scenario more financially viable," Mr Minty said.
The CBRE agents sold a combined residential and commercial listing at 118 Moray Street, in South Melbourne, in November for $1.953 million. The three-level building built in 2001 had commercial space in the front half of the building, and the rear used as accommodation.
Mr Minty said the purchaser had initially planned on occupying the residential component of the property downstairs, with his wife's recruitment agency to operate from the commercial premises. He had subsequently decided to lease both sections of the property out separately in the short term.
But the trend isn't just limited to south of the Yarra.
"We're not just seeing this trend in South Melbourne, it is also established in Cremorne, North Melbourne and West Melbourne," said CBRE's Dylan Kilner, who is marketing a three-level mixed-use building at 633 Queensberry Street, in North Melbourne, with colleagues Mr Minty and Julian White.
"[It would] have once been a shop-top dwelling, which has been converted into an office building. Buyers are looking at this property to both live and work in it," Mr Kilner said.
The 190-square-metre property is for sale by expression of interest closing April 23, with a price guide of about $1.5 million.
Mr Minty said the pandemic and the associated rise in people working at home could give the trend a further boost.
"No doubt it could be more of a permanent fixture with COVID somewhat transitioning our working arrangements to home-based operators," he said.
Cheaper than paying rent? 
Mr White laid out a basic scenario in which a purchaser paid $2 million for a combined home-office with 250 square metres of office space.
"If you were to rent [the commercial section of] this building at the going rate of around $400 per square metre [in South Melbourne], your annual rental payments would be $100,000 – essentially double that of the annual mortgage payment."
It should be noted that some mixed-use properties might require a commercial property loan that might have different lending rates and a shorter repayment period than residential loans.
Modern take on decades-old tradition
The prospect of working where you live is hardly new. For decades doctors and lawyers lived above their practices, as did shopkeepers and restaurant owners.
But zoning changes in some suburbs are leading to the properties where more thought is given to the residential component of the property.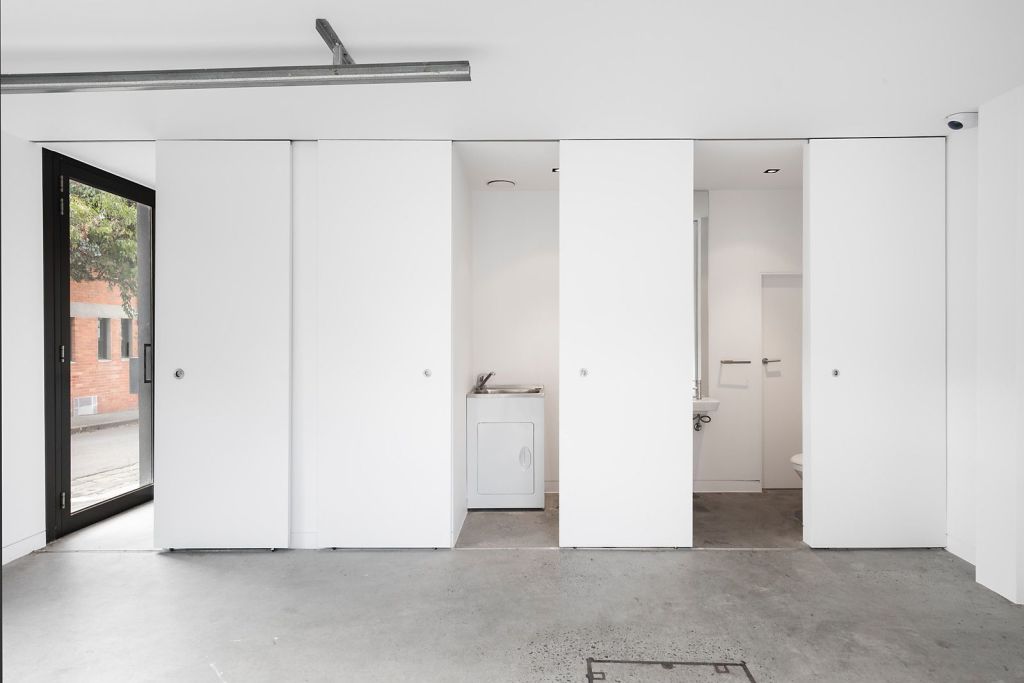 In North Melbourne, Nelson Alexander agent Charlie Barham is selling a mixed-use townhouse with a downstairs office at 8 Little Dryburgh Street, with a price tag of $1.225 million.
He said the property would be ideal for a consultant, therapist or even a massage business, subject to council approval.
"We've certainly had people through who have entertained using it as a work-from-home base, with people even talking about frosting the glass on the lower floor. It's zoned mixed use, so it does have the potential to be that, subject to final council approval," he said, adding that activities could theoretically extend to "anything that doesn't represent a disturbance to the street".
The project's description on architect Freadman White's website said the property – built around 2010 – was intended to offer owners flexibility between commercial and residential use.
"A 'flexible space', complete with bathroom, kitchenette and storage is ready to accommodate a creative studio, a shop, an extension of the living area or even a car," the description reads.
He said there were a relatively high number of mixed-use properties in the inner north, which could be a throwback to the area's industrial past.
"A lot of the contemporary style properties in North and West Melbourne do have the flexibility of mixed-use zoning. Some people would purchase it with the intention of purely residential use, but for others the mixed-use angle has real appeal."
Mr White said prospective buyers who were entertaining the idea of working from their home were aware of the potential savings of consolidating a commercial lease payment and separate mortgage payment.
"They're thinking, 'We could cut costs here – rather than paying a commercial lease and a mortgage we could save money by getting one mortgage and doing both'."
He said of the similar mixed-use properties he had handled in the past, buyers hadn't had an issue obtaining a residential mortgage, but advised that this could change on a case-by-case basis.
[dm-listing-recommendation experimentname='below-content-listings' positiononpage='belowContent']
Keep up with Commercial Real Estate news.
Keep up with Commercial Real Estate news.