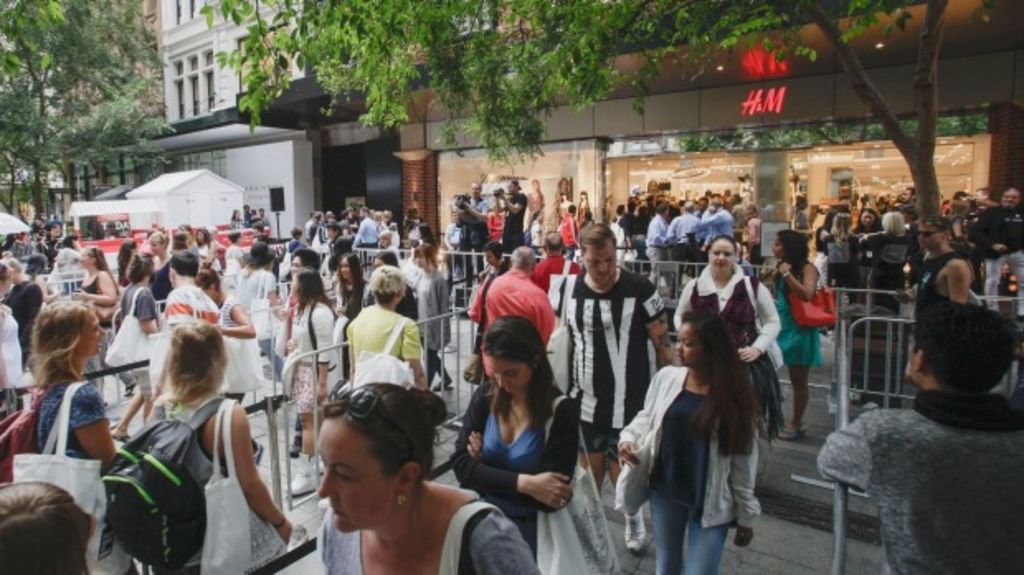 Could H&M, TopShop and Uniqlo be coming to Canberra?
The rumour mill has gone into overdrive that Canberra could be getting a H&M, TopShop and even a Tiffany and Co after the Canberra Centre closed down a large area for refurbishment.
Hoardings have been erected in the wing between Petrie Plaza and Ainslie Avenue, which previously housed Lincraft and Pepe's Paperie, among others, closing the entire section off to the public.
A large number of stores including Sass and Bide, Typo, OPSM and Nine West have also relocated within the centre in the previous months.
Canberra Centre is keeping mum about any new stores, stating that the works are part of planned refurbishments.
"At this stage, it is too early to determine the specific retail mix, with many stages to complete before the full scope of retailers can be confirmed," Canberra Centre retail manager, Gary Stewart said.
"Canberra Centre remains open for business, with access to the Centre and all tenants still being maintained from all other entrances."
But that hasn't stopped speculation, with the opening of Ikea further sparking hope that more international brands could see Canberra as a valuable market.
Even retailers are speculating on what is going into the new space, which could be large enough to cater for the square footage required by larger retailers.
While most have been kept in the dark about new developments, some believe stores including H&M, TopShop, iconic jewellery store Tiffany and Co and even Japanese fashion retailer Uniqlo could all be making their way to Canberra.
A spokesperson for H&M said there was no store currently confirmed for Canberra.
"H&M sees great potential for growth throughout Australia and is constantly looking for expansion opportunities within the market," they said in a statement.
Since the first H&M store opened in Melbourne in April 2014, the Swedish fashion retailer has opened six more stores across Sydney, Brisbane and Perth.
Looking more promising is TopShop. In September this year, Myer bought a 25 per cent share in the Australian franchise of the UK fashion chain, with plans to roll out "more than 20 concessions" in Myer stores around the country.
While a spokesperson for TopShop said there was no store confirmed in Canberra at this stage, the large number of concessions going ahead makes it a more likely prospect.