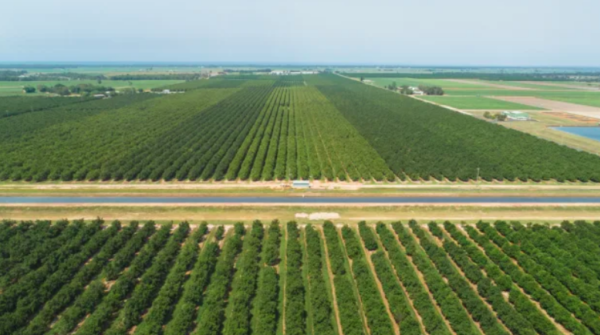 Corporate activity to ramp up in 'bifurcating' rural property sector
Larry Schlesinger
Fund managers and corporate-like family enterprises are set to dominate major transactions in the rural property sector in 2020 – as they did in 2019 – as the ever increasing global demand for Australian commodities such as beef, citrus, nuts and wool drives a push for economies of scale.
However, as many east coast farmers deal with the impact of the devastating December and January fires on their properties, livestock and infrastructure, 2020 is also expected to see a deeper bifurcation of the farmland sector and an overall moderation of the strong price growth of the past two years amid the continued drought.
Valuers and veteran rural agents anticipate prices will continue to rise for large scale properties with a track record of producing high-yielding crops and that are in reliable rainfall zones with good irrigation infrastructure.
By contrast, farms in drought-affected and fire-ravaged regions will come under even greater financial pressure in 2020 and values in those regions could plateau or fall, though a large correction is not anticipated.
[dm-listing-recommendation experimentname='midcontent-listings' positiononpage='midcontent']
Areas including the Adelaide Hills wine region have already taken a heavy hit from the fires with around a third of local wine production wiped out on Christmas Eve, while farms in East Gippsland and the Upper Murray face the prospect of heavy losses to property, livestock and infrastructure.
For most investors, though, the sector still looks compelling, despite the significant seasonal challenges and growing impact of climate change.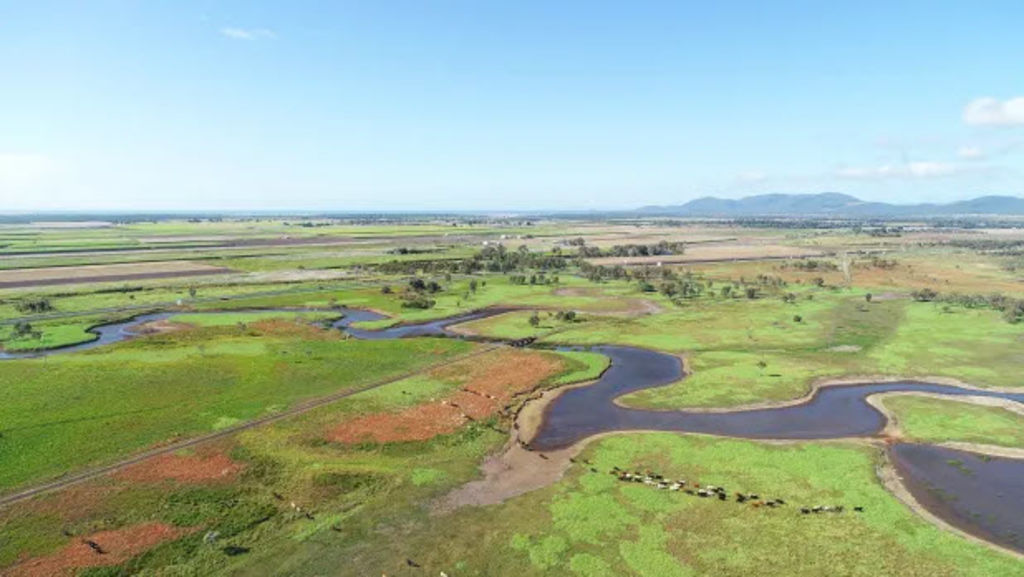 According to the Australian Farmland Index, which tracks the performance of more than $1 billion of premier farmland, the sector delivered a healthy 12.5 per cent total return over the year to September, though this was down on the 16.2 per cent in the June quarter due to the drought.
Over the same period rural specialists Elders sold more than $1 billion of farmland for the third year in a row. The $1.1 billion figure was up almost 8 per cent on the 2018 financial year.
Elders general manager of real estate Tom Russo told The Australian Financial Review  that investor appetite for farmland at scale was "unrelenting".
"We continue to see new and existing managers of capital looking for opportunities to invest in Australian agriculture," he said.
"Whilst the market continues to remain largely fragmented, there is a steady trend towards fewer and larger farms … and we will continue to see the aggregation of properties in quality farming areas as both local and corporate investors look to realise economies of scale."
Among those seeking scale last year was fund manager Kilter Rural, which raised more than $30 million from high net worth investors to acquire four properties in northern Victoria, where it will grow annual crops such as field tomatoes. Another local fund manager AAM kicked off a $60 million raising for a diversified fund to hold $100 million of seed assets spread across poultry, sheep and crops.
ASX-listed Rural Funds Group was also an active buyer of cattle stations in 2019, while international groups such as Belgian sugar producer Finasucre acquired Australia's largest portfolio of macadamia orchards in October in a deal worth almost $60 million.
Mr Russo said a combination of low interest rates, strong commodity prices and the bullish outlook for soft commodities drove strong farmland value growth in most regions in 2019 and would likely do so again in 2020.
"The interesting new trend is a marked decrease in transaction volumes, largely driven by owners wishing to hold back sales until favourable seasonal conditions return," he said.
If the rains do return and listings rise, Mr Russo said the big question would be whether increased liquidity in the market would put a halt to the attractive appreciation rates we continue to witness.
The final few months of 2019 provided plenty of evidence of strong demand for premium farms heading into 2020.
Notable sales included Chinese groups Rifa Salutary and Union Agriculture divesting more than $50 million of cattle properties to local and international funds and many historic properties – including e the Dray and Faust beef and cane properties in Proserpine – changing hands.
Landmark Harcourts agent Darryl Langton, who sold historic Queensland cattle station Gladys Downs, north of Charleville, for $20 million heading into Christmas, said in the north the impact of the drought on herd size and the costs incurred by producers feeding stock may increase supply and decrease demand for rural property.
But more generally, he said: "Market fundamentals of good farm-gate price outlook and low capital costs look favourable."
Rural valuers at Herron Todd White took a more cautious tone about the outlook for 2020 on the back of some recent sales not meeting expectation.
The firm said 2020 could be a year of consolidation in terms of asset value growth after "near or new record prices" were evident in 2019 "in most regions and commodity classes".
HTW December Rural Month in Review highlighted the disparity in values and performance across regions.
For example, HTW pointed to Millewa, a wheat and dryland crop region west of Mildura in north-western Victoria, where most farmers had "an extremely poor year".
However, only 100 kilometres south from Mildura crops "received maybe an extra 20 millimetres of in-crop rainfall and as a result produced reasonable yields".
HTW also noted the extent of the increase in temporary water costs, which it said was "causing plenty of headaches for the vast majority of local horticulturalists".
"After several years of water being able to be leased for below $200 per megalitre, this cost rose to around $400 per megalitre at the start of 2019 and looks set to finish the year at over $900 per megalitre."
Inglis Rural Property's Sam Triggs, who alongside Colliers International sold Mount Falcon cattle station near Tooma in the Upper Murray in November for more than $13.2 million, said a "two-speed market" had emerged.
Mr Triggs told The Land that prices were rising for versatile mixed-farming country in the 550-plus millimetre rainfall belt, while "plateauing" in the drought-affected north and north-west.
CBRE Agribusinesses director Col Medway, who is selling the $150 million Rifa Salutary portfolio alongside colleagues Danny Thomas, Simon Cudmore and Richard Royle, said the adverse seasonal conditions across large swaths of the east coast would be the main influence on the rural property market in 2020.
"If it stays dry, we expect farmer-to-farmer sales will come under pressure, as family farming businesses put expansion plans on hold.
"Some distressed sales will begin to occur, which will see values stabilise after an unprecedented bull run over the past four years.
"If history is any guide, values are unlikely to fall. However, unless vendors have to sell, they will be reluctant to go to market with their properties not presenting at their best."
Rawdon Briggs, head of agribusiness at Colliers International, said 2020 would be a "watershed year" with significant changes in rainfall patterns, strong commodity pricing in most sectors and some normalisation of China trade volumes.
"Permanent plantings horticulture and cotton operations will make record investment moves into greenfield developments in northern Australia where strong water entitlements exist," he said.
"High-quality southern irrigated and protein production assets will continue to attract premiums from institutional investors."
[dm-listing-recommendation experimentname='below-content-listings' positiononpage='belowContent']
Keep up with Commercial Real Estate news.
Keep up with Commercial Real Estate news.