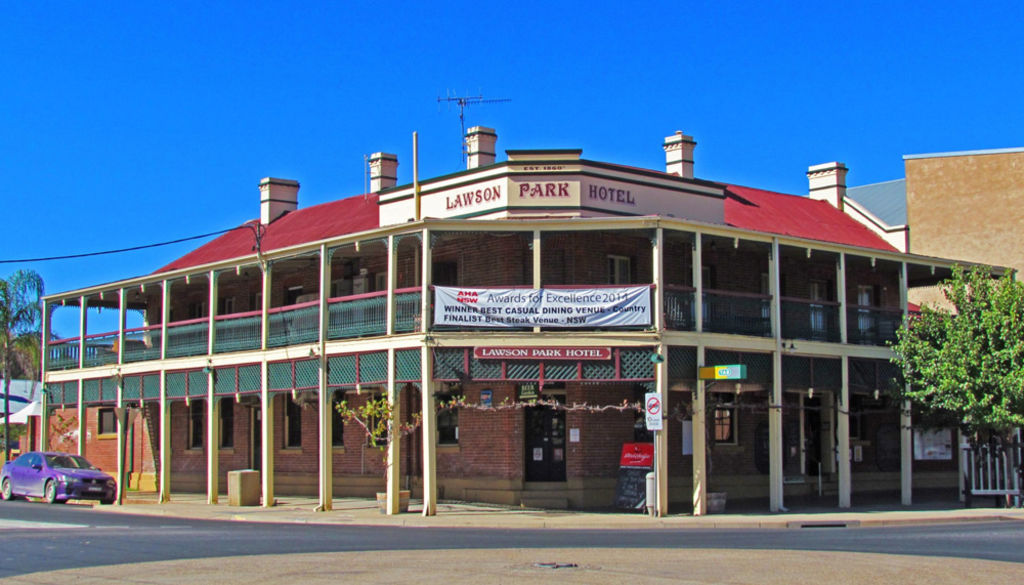 'Competitive tussle' leads to sale of Mudgee pub for more than $4m
A country hotel bearing the name of a local kid who would become one of Australia's most famous poets has been sold for $4.05 million.
Mudgee's Lawson Park Hotel in central NSW is the latest asset offloaded by the Lantern Hotel Group as part of the group's strategic divestment of non-core hotels.
So far, the sales total $43 million with an overall premium on book value of 14 per cent. Fifty-seven inquiries were received during the expressions-of-interest period and the Church Street hotel was sold to an investor.
"The campaign was tailor made to attract both investors and operators," Lantern Group chief John Osborne said.
Australian poet and writer Henry Lawson moved with his family to Eurunderee, just north of Mudgee, when he was a child. Lawson lived in the area and attended school in Mudgee until he was 15. Many of his works were inspired by the area.
The Bowral Hotel has been sold by the Lantern Group Photo: Supplied
Manenti Quinlan & Associates acted as agents for the sale of the hotel, which was built in 1860. Director Gerry Quinlan described the process as "a competitive tussle".
The Lawson Park Hotel has an award-winning bistro and 15 gaming entitlements.