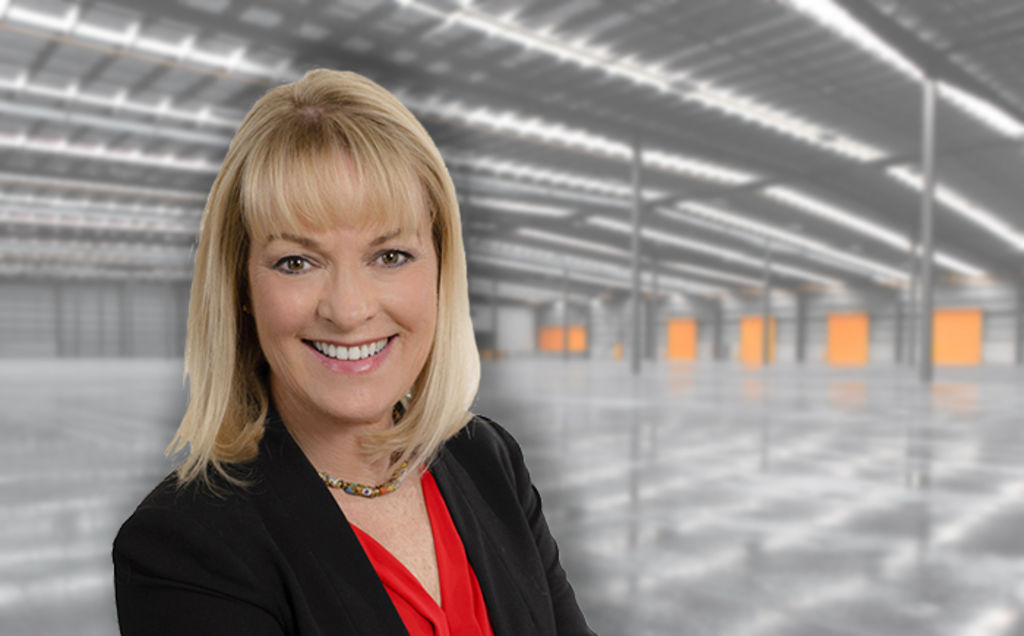 Commercial real estate expert Lillie Cawthorn shares top tips for investment
Australia's largest housing markets are coming off the boil, but industrial real estate is tipped to boom over the next twelve months.
An Australian Property Institute survey reveals that the commercial and industrial sectors are in recovery mode, with fund managers and property analysts forecasting rents will jump in 2016 and 2017, particularly in Sydney and Melbourne.
Some of the best property yields – 7 to 10 per cent – are now in the industrial sector, so is it time to invest in a factory or warehouse rather than bricks and mortar?
We asked Lillie Cawthorn, who has a multi-million dollar property portfolio and is a director of Bawdens Industrial (Parramatta), which manages more than $550 million worth of industrial assets.
Cawthorn bought her first property at 20 and has industrial and residential investments in Australia, the United States and France.
"The advisors I speak with are all saying now is the right time to buy industrial real estate in Australia and you can see the prices already starting to rise on factories and warehouses in Sydney and other capital cities," she says.
Cawthorn says low vacancy rates, higher rents and the fact that business is on a general upswing nationally is promising for the industrial market.
"Since the GFC, building activity has slowed so there is a limited supply of factories and warehouses coupled with increased lease transaction levels," Cawthorn says.
Cawthorn has written a how-to book on investing in industrial property called The Money Factory. It is aimed at women but Cawthorn say it is equally useful for men interested in the the industry.
The book covers every thing from budgeting for a deposit to joining a real estate investment fund.
"Potential investors can be put off by the term industrial property but you don't need to start with a big budget or be an industry expert," Cawthorn says.
"If you seek out the right real estate agent and asset manager, a factory or warehouse can be a very easy assess-and-forget income stream."
Entry-level finance for an industrial property in Sydney is about $450,000, less in regional areas, with lenders generally requiring a 35 per cent deposit.
"Industrial is generally a higher yield than residential, it's easier to manage and a more stable investment," Cawthorn says.
"The leases are typically longer for industrial tenants, three years being the current average and the tenant tends to roll into a repeat lease."
Cawthorn said annual rent can vary from $30,000 to $100,000 for small to large industrial properties.
Risks include not having a financial buffer to cover non-tenanted periods, buying in regional areas where there may not be as much demand and buildings with difficult access.
"For me investing in industrial property is all about purchasing a simple square or rectangular shaped building, which allows the tenant to move goods in and out easily," she says.
"It's also essential to have an experienced team of people to call on for advice rather than trying to be the expert yourself."
Top tips for commercial real estate investment
Ensure the real estate agent specialises in industrial real estate and can explain the facts in simple terms.
Choose a solicitor who is experienced in industrial property and can clearly explain contracts.
Use a specialist industrial asset manager to oversee the investment property.
Use a separate bank account for each investment property and don't spend the income.
Buy a second investment property from the profits.
As with residential, most lenders require a 35 per cent deposit.
The building should be a big, open space, square or rectangle, with a high clearance.
Easy driveway access is important for delivery and removal of goods.
Purpose-built or odd-shaped buildings are harder to find a tenant for.
Make sure your agent and asset manager explain how their fees are factored in.
It's important to negotiate a net return rental which will factors in costs.
Have a financial buffer for times if the property isn't leased.
There are indirect ways you can invest in industrial without buying, such as through a real estate investment fund.
Lillie Cawthorn's new book, The Money Factory, is available at themoneyfactory.com.au for $32.
CommercialRealEstate is a sponsor of The Money Factory.