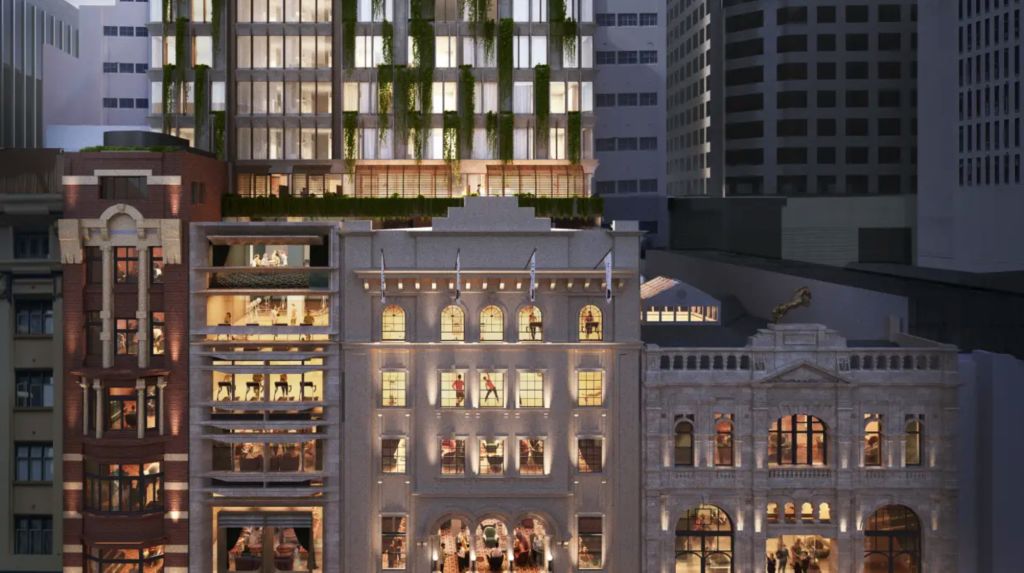 City Tatts high-rise tower gets the green light
A consortium led by Singapore-listed First Sponsor Group and Melbourne-based developer ICD Property has secured a long-sought approval for a 50-storey hotel and residential tower to be built above Sydney's City Tattersalls Club.
The approval of the $762 million project at 194-204 Pitt Street by the Central Sydney Planning Committee on November 11, after a development application was
lodged in March, paves the way for construction to begin next year with completion expected in 2026.
It ends a journey, going all the way back to 2013 by the 126-year-old club to redevelop its multi-level premises, which comprise – in the main – two interlinked heritage buildings at 198 Pitt Street (built for the club in 1924) and 202-204 Pitt Street (dating back to 1891)
The approved plans allow for a 142-metre tower comprising a 101-room hotel and 241 luxury apartments to be built above the City Tatt's buildings, which will be upgraded to include new shops, bars and restaurants, a wellness centre, event spaces, and a co-working club.
The total cost of the project is $308 million, according to the development application lodged in March. The club will retain its original premises and upgraded facilities post-completion.
"We have always been attracted to the Australian property market which has seen stable, long-term growth and a particular uptick in the residential sector within the last 18 months," said First Sponsor Group CEO Neo Teck Pheng.
"The City Tattersalls Club redevelopment was particularly appealing due to its location in what is arguably the most highly sought-after real estate location in the whole of Australia,"
For developer ICD, the approval follows rejection of a 2017 proposal by the NSW Land and Environment Court on heritage grounds.
Off-the-plan sales of the 241 residences in the 50-storey tower will kick off in the second quarter of 2022, followed soon after by the commencement of construction.
"To be able to redevelop the City Tattersalls Club, one of Sydney's longest standing institutions, and preserve that rich history for future generations to enjoy, is a huge honour," said ICD Property managing director Matt Khoo.
"Developing new residences in the very heart of Sydney's CBD, surrounded in every direction by the city's best shopping, dining, and entertainment precincts such as Westfield Pitt Street, Haymarket, Darling Harbour, Hyde Park, China Town, and Circular Quay – is also not something you see every day."