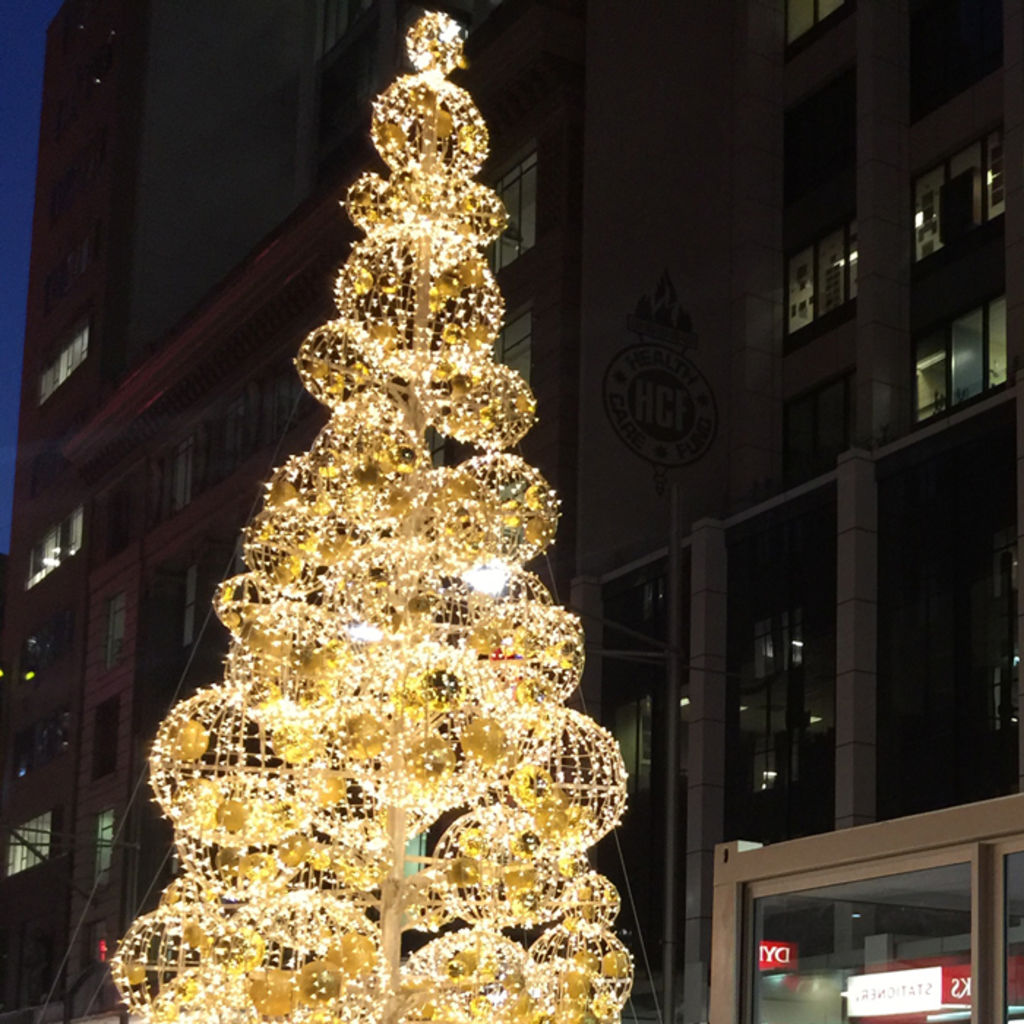 Christmas pops up in light rail construction zone
Christmas has popped up in the light rail construction zone on George Street.
A nine-metre Christmas bauble tree has been switched on between Market and King streets, the section of the thoroughfare that is now vehicle free.
The golden addition marks the launch of the Transport for NSW George Street pop-up space, with Dymocks the first business to feature.
"With buses and cars gone, this section of the street has taken on a new pedestrian-friendly character and has really come alive," CBD co-ordinator General Marg Prendergast said.
Visitors to the CBD can read books and take part in activities at the Dymocks Lounge until November 7.
The eight-week George Street pop-up program continues until December 27. More participating retailers and events will be announced soon.
"We want everyone to know, that while parts of the road are closed for construction, pedestrians are welcomed and encouraged to come down and participate in the activities in the lead-up to Christmas," Ms Prendergast said.