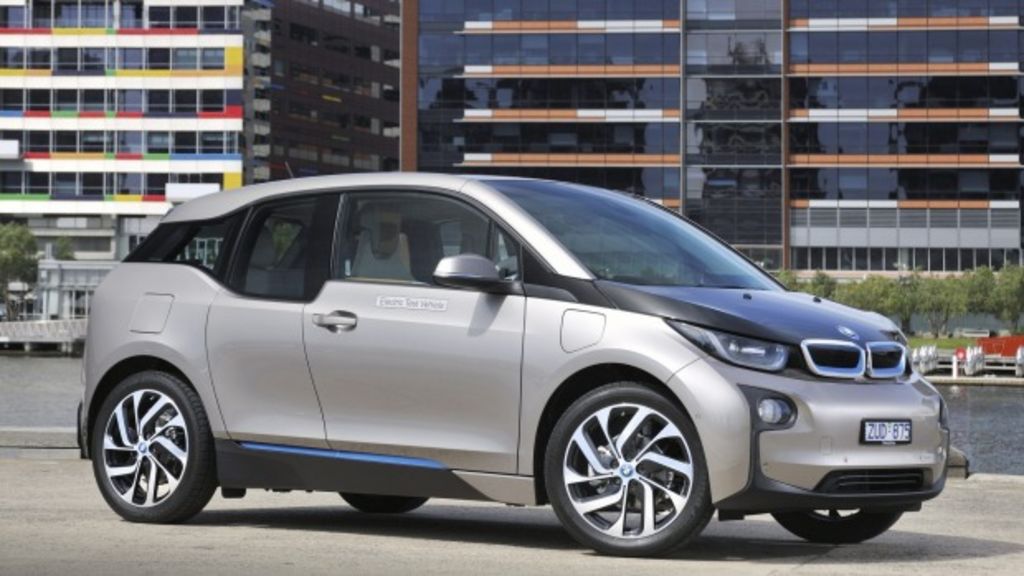 Car sharing comes to South Yarra apartments - in a BMW
Car sharing, that symbol of the youthful, hipster generation, has penetrated as venerable a Melbourne suburb as South Yarra – albeit in a BMW.
Developer Michael Yates is selling his $60 million 55 Claremont St development with the offer of a shared electric BMW i3 for residents of the 38 apartments.
It's not the first car share the South Yarra-based developer has done – existing projects at 50 Claremont St and 18 Yarra St have them, and one includes an electric Mitsubishi vehicle – but a BMW is an evolution of car sharing into a visibly upmarket niche, Mr Yates said.
"It's seen as a more prestige product," he said. "It's a step up in the thinking and minds of the people who may be in the market for that sort of thing."
The arrangement – overseen directly by the developer, BMW, Bosch and AGL – is a luxurious take for well-heeled residents of the inner eastern suburb of a trend more expected in hipper areas like Brunswick or Richmond, as developers keep prices down by producing fewer car parks and councils and regulatory authorities pressure them to reduce private car parks and limit traffic growth.
"Car parking is such a huge issue in a city like Stonnington that both developers, residents will have to come to terms in the future in inner-city Melbourne that parking is not necessarily going to be created for you unless a private developer does it," said Claude Ullin, the mayor of Stonnington, which includes South Yarra.
"Even then, when you look at areas like [the] Forest Hill [precinct, where the Yates developments are], there's too much traffic around there now."
Car sharing is growing. Industry leader GoGet says it has expanded nationally from a fleet of 750 vehicles in 2012 to 2100 last year, while the number of users (or 'members') leaped to 80,000 from 15,000 over the same period, spurred in part by the interest of property developers.
Frasers Property, the co-developer of Central Park, Sydney with Sekisui House Australia, also has GoGet spaces at its Trio Apartments in Camperdown.
Car companies are also keen on it.
"We will be seeking these types of partnerships in increasing numbers in the near future," BMW Australia spokeswoman Lenore Fletcher said.
"Pairing residential developments with environmentally friendly alternative fuel vehicles – especially in the form of a car-sharing model – contributes to the customer's initial purchase experience and ongoing purchase satisfaction."