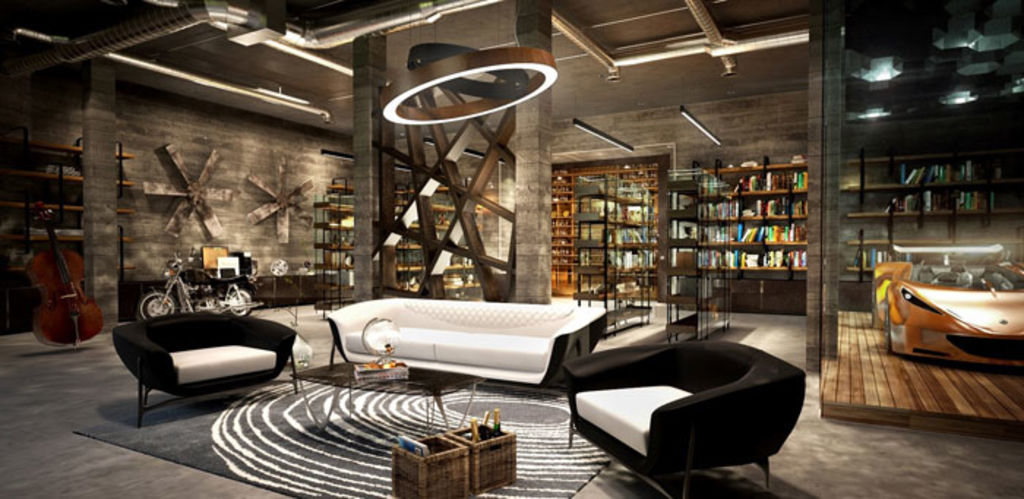 Buy your very own vault deep underground at Milsons Point
Imagine rocking up at the residential entrance of 30 Glen Street, one of Milsons Point's most prestigious addresses.
You're greeted by the building concierge before you step into the lift. But you don't press the "up" button.
Instead, you travel nine storeys below ground, underneath the building's eight levels of basement car parking, to your very own bat cave.
An artist's impression of what the vacant basement space could be transformed into. Image: Raine and Horne Commercial
The decision is all yours, says Raine and Horne Commercial's Nick Moloney, the agent tasked with selling the unique space to prospective buyers.
"It's a commercially zoned space, but at the moment there is no purpose, no business purpose or operation in place," Mr Moloney said.
"It's simply 758 square metres of empty space.
One of the space's possible uses is for data storage. Photo: Raine and Horne Commercial
"If you could imagine bare shell, no fitout – you've got exposed concrete columns in a very raw state.
"Any purchaser who buys the property would need to do a full fit-out custom to their business."
When the building was a completed 12 years ago, Mr Moloney explains, the vendor purchased the space – along with several residential apartments on the floors above – and had been using it for personal storage ever since.
Blank canvas: Lot 148/30 Glen Street in its current state. Photo: Raine and Horne Commercial
Of the 120 inquiries received for the property so far, several had come from large telecommunications companies looking to use the space for data storage. Others had more creative ideas.
"It's what people's imagination has let them do," Mr Moloney said. "For example, one potential buyer had a vision for a Roman baths setup.
"So you'd go into a large room with sauna and roman baths, waist-deep pools, all surrounded by white marble tiles and columns."
That might seem like a far-fetched but it's entirely in keeping with the building's atmosphere, Mr Moloney says.
"Ridiculously. It's a really, really, really. Weird space," he says, explaining the feeling of being nine levels below ground with no natural light. 
To help the successful bidder for the property come up with a practical use for the site, Raine and Horne has provided artists' renderings of what the space might look like as a creative office space or a Bruce Wayne-like bat cave.
"We just needed something to trigger the imagination of people for what it could actually be used for," Mr Moloney said.
Lot 148 at 30 Glen Street, Milsons Point, will go to auction on July 26 with a guide of $2 million.