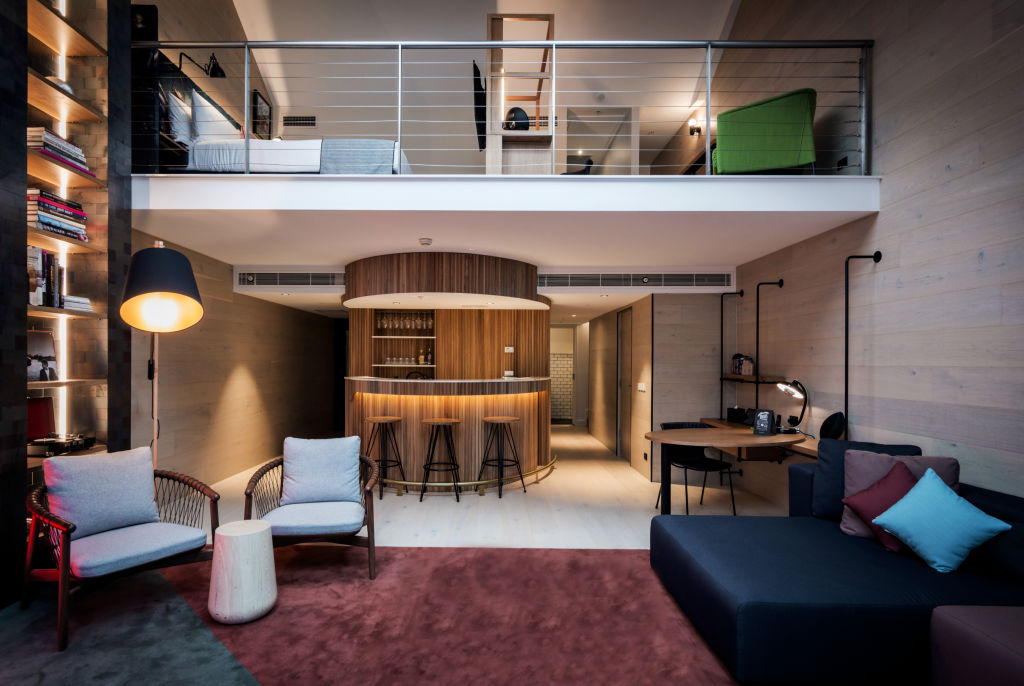 Boutique hotels now make up 10 per cent of all new hotel rooms across Australia
The proportion of "lifestyle" and boutique hotels in Australia has ballooned from below 3 per cent to 10 per cent of the national accommodation pipeline in the past six years, new research shows.
The emerging hotel category refers to accommodation properties that have a unique design and that offer their guests experiences that connect them with the local area.
While 3 per cent of rooms in the national pipeline were classed as boutique hotels in 2012, Colliers International's Karen Wales told Commercial Real Estate that the real figure was likely to be "miniscule" as a large proportion of that 3 per cent included lodges in regional areas.
"That's where we saw the boutique properties previously, but now we're starting to see it (differently); the definition has changed over time," the director of hotels transaction services said.
Ms Wales was not surprised by the significant expansion of lifestyle and boutique hotels and predicts further growth.
"We're lagging globally in terms of the lifestyle segment and I think we're seeing more and more people looking at this style of hotel and that's what's coming through the pipeline," she said, adding that Australia was coming off a "very low base".
"I think it's not easy to convert existing stock in this style given the nature of the design.
"I would expect that 10 per cent to increase over the coming years."
In Sydney alone, nine properties have entered the lifestyle hotel market in the past six years, according to the latest Colliers International hotel report. Examples of such developments include Ovolo Woolloomoolloo and the Old Clare Hotel in Chippendale.
The new rooms have been fully absorbed, the report claims, with demand coming mostly from the growing millennial workforce.
Ms Wales noted that larger hotels had sensed the competition and have developed their own sub-brands in the lifestyle category.
"Most of the hotel brands now are segmenting it into what they call traditional and lifestyle. So yes, they are feeling the competition but they also see opportunity."
Nearly 6500 new rooms, estimated to be worth more than $2 billion, were delivered across the 10 major markets in the 2018 financial year, the report also found.
It marks the first time in more than a decade where the number of rooms opening throughout the year surpassed the number traded, as investors focus on development.
And the building boom is not stopping, with an estimated accommodation pipeline of about 27,000 rooms across Australia. Almost half of these are under construction.
"Strong growth in inbound tourism, particularly from China, increased leisure travel by wealthy retiring baby boomers and catering to millennials as the largest segment of the workforce are all factors which investors should consider over the coming year," Colliers International head of hotels Gus Moors said.
Offshore groups account for 40 per cent of rooms that opened in the 2018 financial year, as well as nearly two thirds of rooms currently in the pipeline.
But hotel sales volumes slowed in the same period, declining by 47 per cent to $1.34 billion.
That could change in the coming year, as hotel yields compressed from 9 per cent in the 2013 financial year to 6 per cent this year – edging closer to the last cyclical low in 2011.
Lower yields mean higher property values, which Ms Wales said could encourage property owners to consider selling their tightly held assets, before a forecast "slight softening" in returns hits the market.
"People may consider it the perfect time to look for an exit (for) an asset that they've owned for a long period of time, depending on how long they've owned the asset for, and where else you can deploy that capital," she said.
"(The yield compression) is consistent with the rest of the property sectors we've seen, we've seen a lot of capital targeting Australia and that's obviously had an impact."
Get a weekly roundup of the latest news from Commercial Real Estate, delivered straight to your inbox!