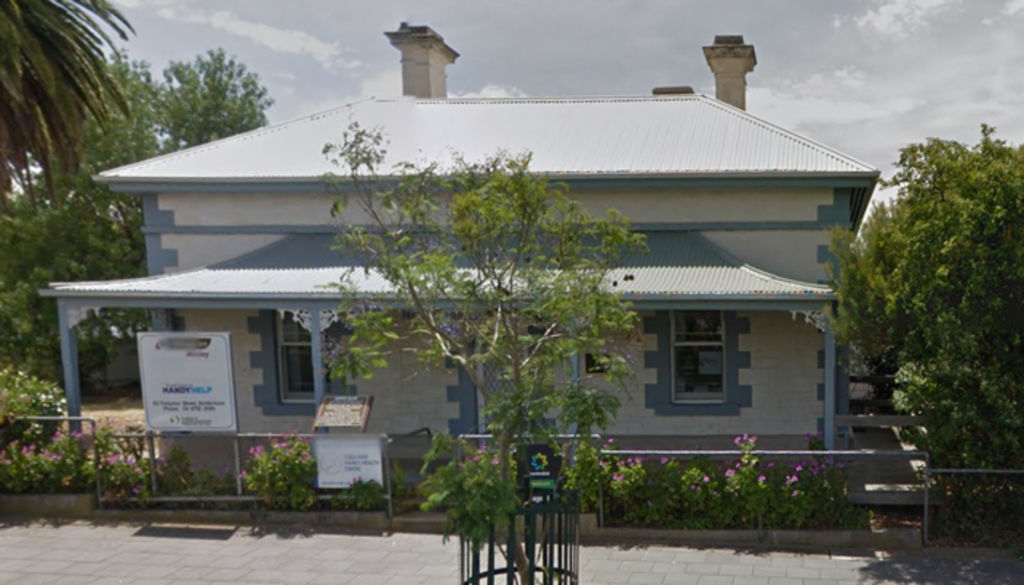 Bob Hawke's childhood home in Bordertown is for sale
The childhood home of former prime minister Bob Hawke is for sale.
Hawke House, which is now used as offices for community organisations and Centrelink, is in the South Australian town of Bordertown, near the Victorian border.
Robert James Lee Hawke was born in the town on December 9, 1929, and spent his early childhood years in the cottage on Farquhar Street.
Bob Hawke's childhood home in Farquhar Street, Bordertown. Photo: Google
Agent Brenton Carson, of Ray White Bordertown & Districts, said the current owner did not want to set a price for the historical property, which is for sale by expressions of interest.
"No one can really determine what the property is worth because of the historical significance," Mr Carson said.
"So we thought we'd just put it out there and see what happens."
The building is home to a Centrelink branch and community organisations. Photo: Supplied
The property, 272km south-east of Adelaide, was built in 1884 by the National Bank and operated as a bank until the branch was closed in June 1895.
It was a private home rental until 1897 when it was bought by the Congregational Church for £420 to be used as a manse.
Hawke's father, Clem, was a congregationalist minister and his mother, Ellie, was a schoolteacher.
Photo of Bob Hawke's childhood home in Farquhar Street, Bordertown, SA. The house is for sale. Photo: Supplied
In 1935 the Hawke family moved to Maitland, on the Yorke Peninsula, and then to Perth. The house was sold in 1977 and became a private home.
Hawke would go on to become a Rhodes scholar, a world-record beer drinker, trade union leader and Australia's 23rd prime minister, from March 1983 to December 1991.
A statue of Bob Hawke outside Tatiara District Council Office in Woolshed Street, Bordertown. Photo: Tatiara District Council
Bordertown has many tributes to Hawke, including a bust outside the Tatiara District Council office and a plaque at the Farquhar Street property.
Many of the town's 2500 or so residents – including Mr Carson's late mother, Doris – knew the Hawke family.
"My mum remembered Bob Hawke as a little fella," Mr Carson said. "Full of energy, she always said."
The property, on 1039 square metres, has a front office and reception area, with three more offices, a meeting room, a kitchen, bathroom and laundry at the rear.
Outside there is a single garage and a four-car carport, gravel yard and established gardens.
Mr Carson said there had been plenty of interest in the property from people who were curious about its history.
He said the property could possibly be converted to a house, subject to the current tenancy arrangements, and would also lend itself to use as a gallery or tea rooms.