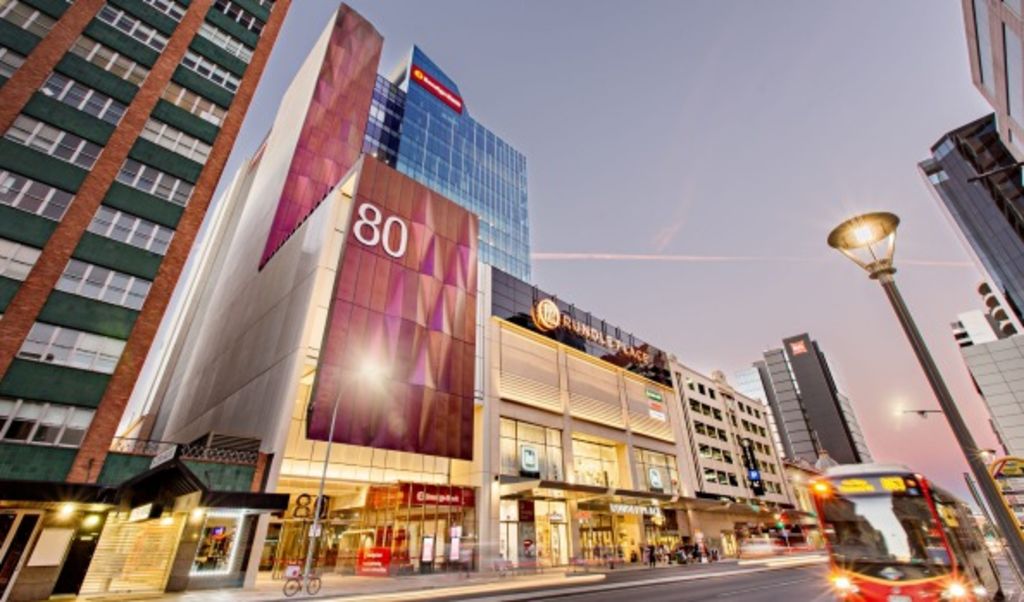 Blackstone buys into Adelaide with $400m Rundle Place shopping centre purchase
Blackstone has agreed to pay $400 million for Adelaide's Rundle Place precinct in what is tipped as the city's largest direct property transaction.
The deal, which was finalised just before Christmas, caps a big year in Australian investment for the US private equity giant. Its local holdings now exceed $4 billion.
Rundle Place is a high-end retail development and includes the above office tower at 80 Grenfell Street. While retail makes up the bulk of the deal, the transaction also reflects strong pricing for the office building. The yield was about 6.5 per cent.
The deal was brokered by JLL's head of retail investments, Simon Rooney, and head of office investments Rob Sewell. The agents could not be reached for comment and Blackstone would not comment on the acquisition.
It is Blackstone's first major purchase in South Australia and shows the savvy investor still sees value in Australia's booming commercial property market. Sources close to the sale said the attraction for the private equity group was the quality and size of the investment. Rundle Place is Adelaide's newest mall.
HIGHER RETURNS
The other key is higher returns. Prime and well-located commercial real estate commands high prices in Sydney and Melbourne and yields have dropped correspondingly. Adelaide to date has not had the same levels of investor activity and thus yields have not sharpened to the same extent.
Rundle Place, located on the site of the old Harris Scarfe department store, was offloaded by Melbourne's epc.Pacific. The shopping centre features more than 85 shops over 22,000 square metres of retail space between Grenfell Street and Rundle Mall. The 11-storey office tower at 80 Grenfell Street is leased to Bendigo and Adelaide Bank and comprises 30,000 square metres. It was developed by the Pacific Group.
Australia's retail sector was a boom year for transaction volumes. According to research from JLL roughly $9 billion worth of retail property changed hands. Adelaide had already claimed one of the biggest retail deals for 2015 following Singapore-listed Starhill Global REIT's purchase the Myer Centre Adelaide for $288 million on a yield of 6.6 per cent.
Much of Blackstone's real estate investment last year went towards building up its retail exposure. It acquired three malls from Scentre Group, which owns the Westfield centres in Australia and New Zealand, for more than $650 million. It also expressed interest in the Surfers Paradise shopping mall Paradise Centre.
TYNAN IN CHARGE
This year the former local head of Morgan Stanley Real Estate Investing, Chris Tynan, will take over the reigns for Blackstone's direct real estate operations in Australia. He replaces Paul Heller.
After buying up over the last 24 months there is speculation the New-York based firm may sell some property in 2016.
One candidate is rumoured to be its stake in 275 Kent Street in Sydney, which houses Westpac Bank. Sydney office tower prices have risen sharply since Blackstone acquired its half stake in 2014. Westpac last year renewed its lease which has also boosted the office block's value.