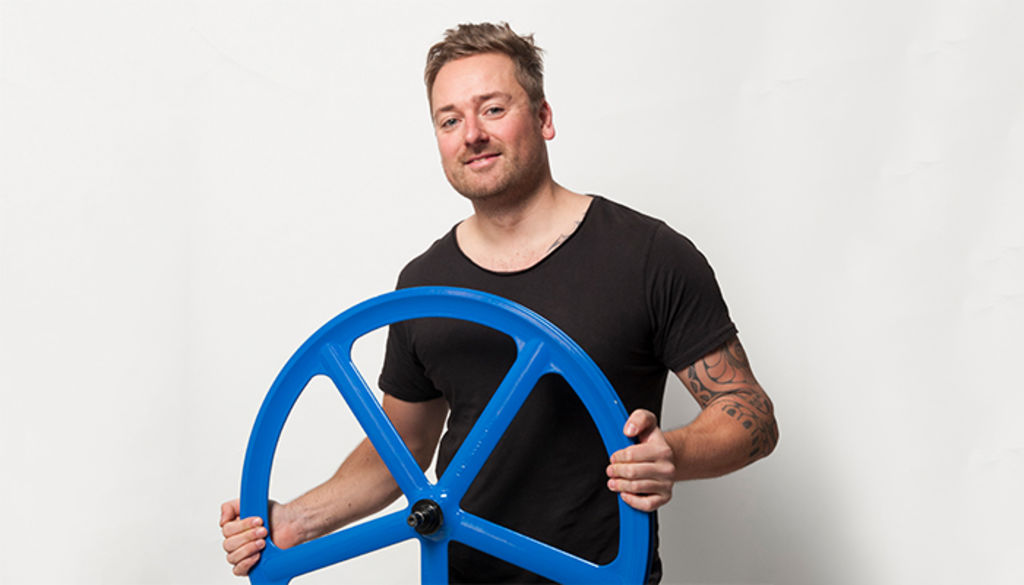 Bike shop Just Ride It wouldn't have survived without social media, says founder
Hipster Fitzroy bikeseller Just Ride It has built a $3.2 million business in five years, supplied custom bikes for global brands from Jack Daniels and Coca-Cola to BMW, and sent containers of its most popular street bikes to London.
"Without those companies we probably wouldn't be around," Atkinson told AFR Weekend. The majority of Just Ride It's customers are millennials – people born between the early 1980s and 2000 – and social media is their preferred means of self expression. They blog about their Just Ride It bikes and post pictures on Facebook and Instagram to spread the word about the company's fixed wheel and single gear urban bikes, which sell from $500 to as much as $5000-$6000 for bespoke models.
Our latest custom work for KitandAce l copper plated frame and fork. They look and ride amazing! Pleasure to work with all the guys Kit and Ace
They're attracted to the aesthetics, the quality of the wheels and bearings, the custom graphics and paint jobs, and the anti-Lycra street feel, Atkinson says.
After five years, Just Ride It has put out its first "range" based on its most popular "T5" model – a full matt black single gear "stealthy looking" bike.
People buy the bikes to be seen riding to the pub or a friends' barbecue on them.
"It's a show-off bike," Atkinson says. "No clip-on pedals, no mucking around – it's all about just getting on it and riding."
This year, Atkinson, who was born in Manchester, hopes to ride to sales of $5 million-$6 million.