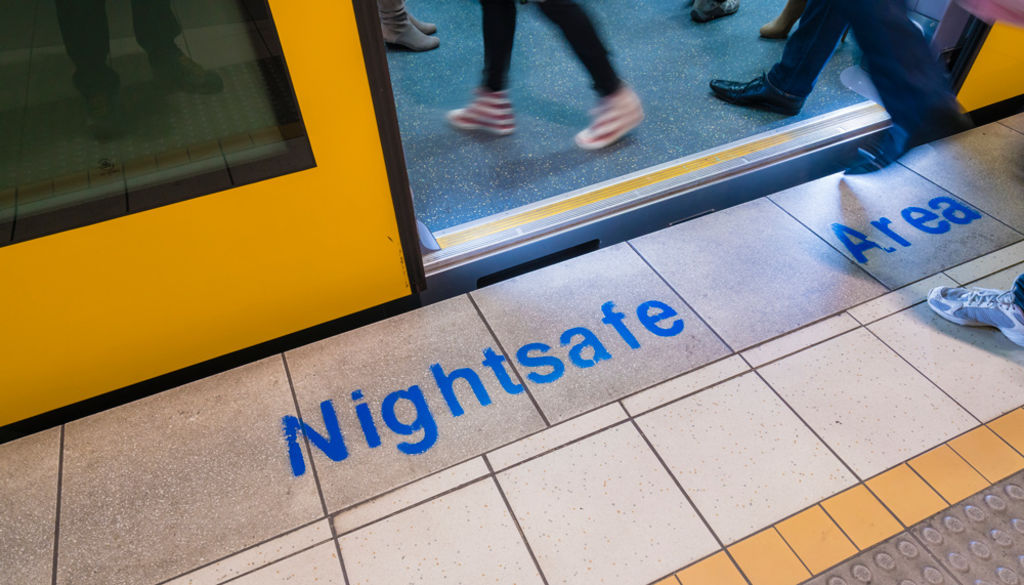 Big jump in weekend rail traffic linked to Sydney lock-out laws
The number of people arriving at Newtown station on Friday and Saturday nights has climbed 26 per cent in the past two years, new figures show.
The rapid increase in traffic to Sydney's inner-west appears to be a result of the state government's lock-out laws, which are creating opportunities and pressures even as they close them in established areas.
But public transport use to other inner city areas outside the lock-out zone has remained relatively static in the past two years, according to the Transport for NSW figures.
Rail patronage to Edgecliff station, for instance, where the nearby Double Bay area has proven popular with some people seeking an alternative to the early-closing central business district, has stayed flat since 2014.
And in Kings Cross, the nightspot hardest hit by the lock-out laws, rail traffic has also remained stable. This was in contrast to pedestrian activity in the area, which, the City of Sydney has measured as down by 40 per cent.
An Opal pop-up kiosk at Newtown station, where rail patronage has surged 26 per cent in the past two years. Photo: Penny Sharpe
Kurt Iverson, Associate Professor of Geography at the University of Sydney speculated that "if the traffic is down and it's not down from trains, then perhaps fewer people are driving to the Cross."
"The recent changes to the Opal fare structure might change these trends [because] some people, if they can't get it for free, then it's out of their budget."
Corinne Mulley, the Chair in Transport at Sydney University said Newtown station had recently been upgraded, making it the only station in the area with disabled access. "But such an upgrade would never cause a 20 per cent increase – 5 per cent would be surprising," Professor Mulley said.
"The question for Sydney is, if the lockouts are causing a loss in the vitality of the CBD, is this spend being transferred elsewhere, or is it being lost?"
Pedestrian traffic in Newtown is also up, by 42 per cent between 2012 and 2015, according to the City of Sydney.
A review into possible changes to the laws is due to be released on Tuesday by former High Court judge Ian Callinan.
Fairfax Media analysed Transport for NSW station entry and exit figures over the past two years. Night time exits were divided by day-time exits to adjust for increasing Opal use over this period.
The number of people arriving at Newtown station over this period increased from 69,142 in the first quarter 2014 to 117,132 in the first quarter 2016. When the increase in opal usage over this period is factored in, it translates to a rise of 26 per cent at Newtown.
Ma​tt Baker is the 2016 Australian Google News Labs fellow, working in the newsroom of The Sydney Morning Herald.