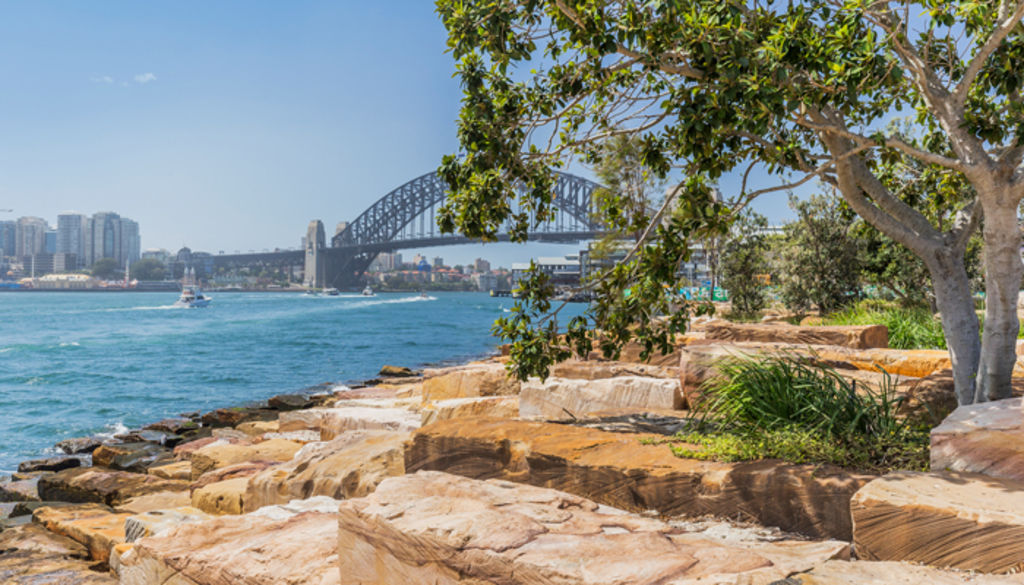 Barangaroo Reserve wins infrastructure project award for Lendlease
The headland transformation of Sydney's Barangaroo Reserve has earned a prestigious accolade for Lendlease.
Infrastructure Partnerships Australia awarded the 2016 Project of the Year title to Lendlease's engineering business for its work on Sydney's newest harbour foreshore park.
The six-hectare park, which involved the recreation of a naturalistic headland designed to mimic the pre-1836 shoreline, was constructed on behalf of the Barangaroo Delivery Authority.
Barangaroo Reserve was recognised for its scale and complexity, its commitment to sustainability and its contribution to transforming the north-western side of Sydney's CBD.
Work on the Barangaroo headland park in November 2014. Photo: Nic Moir
Lendlease's engineering business managing director Craig Laslett said the award was great recognition for the project's many engineering firsts.
These included the innovative use of precast concrete bridge beams to create one of the biggest subterranean internal spaces in Australia and the use of a special wire-cutting process to cut caissons four metres under the harbour
"We take great pride in what we have achieved to restore the original headland at Barangaroo for people to enjoy for many years to come," Mr Laslett said.
"The project team was given an immensely ambitious brief – to design, deconstruct and reconstruct an industrial wasteland to create a new six-hectare park with a naturalistic sandstone foreshore and a subterranean space buried underneath the headland.
"Their outstanding success is testament to the value and creativity that engineers bring to the world."