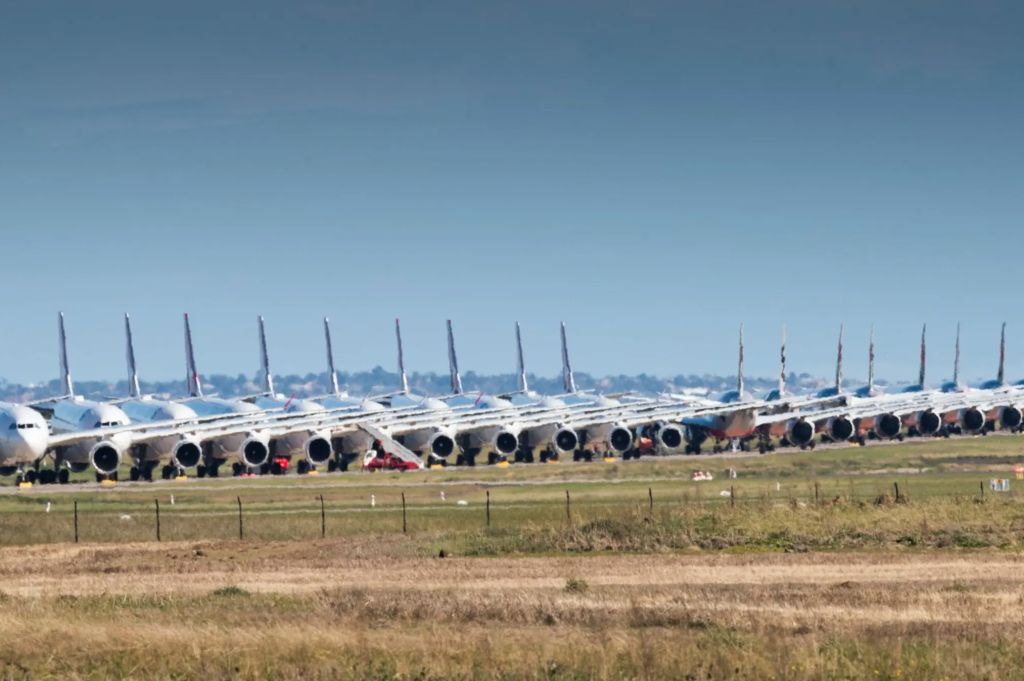 Avalon Airport's new neighbours hatch $4b plan
A large $95 million land deal next to Avalon Airport will consolidate a new industrial precinct planned for Melbourne's west.
Civil construction firm Universal Corporation has emerged as the buyer of 141 hectares of farmland that will form part of a $4 billion employment precinct focusing on manufacturing, transport, logistics, wholesale and airport-related businesses.
The prime site at 15 Avalon Road next to the Princes Freeway was on the market with expectations around $95 million, but agents associated with the transaction – Knight Frank's Stephen Kelly, Michael Satterley, James Thorpe and Andrew Gallucci – would not comment on the final price.
Kelly said the land was still zoned for farming and there were few other sales of comparable size in the area.
Title documents show a company associated with Universal has put a caveat on the property. Universal was contacted for comment.
Universal, run by Andrew Sirianni, has existing residential house-and-land projects on the city's northern edge and contracts its civil works division to multiple companies to roll out roads, drains and other infrastructure across Melbourne.
The $4.5 billion employment precinct on the west side of the airport was first mooted by private developer MAB Corporation which owns a 780 hectare neighbouring site.
MAB built its land holding in the area through a 2018 deal with ASX-listed animal feed business Ridley Corporation.
Ridley sold multiple individual lots, amalgamated into a 780 hectare block, to the developer for $15.6 million in a staggered deal that culminated in a final payment this week.
Under the metrics applied to the most recent transaction, MAB's stake will now be worth around $525 million if the locality is rezoned into industrial as expected.
The airport, owned by billionaire Lindsay Fox, is about 15 kilometres from Geelong and 50 kilometres from central Melbourne.
Melbourne's western suburbs are at the centre of an industrial and residential land boom as multiple developers race to keep up with demand for housing and large sheds catering for logistics and ecommerce firms.
Planning authorities are due to begin considering a precinct structure plan for the land around the airport this month.
MAB's plans for its site at 255-275 Avalon Road is to turn it into a business park called Greater Avalon that will leverage off the area's accelerating growth and its closeness to the airport.
In 2020, when it announced plans for the park, it said the precinct would support about 18,000 jobs and cater for large industrial occupiers "well into the future".
The group is currently developing the huge Merrifield business park and residential project in Mickleham and has previously built multiple apartments in New Quay in the Docklands precinct.
MAB's owners, property developers Michael and Andrew Buxton, were in discussions with interested parties earlier this year about selling the 26-year-old property group.
But chief operating officer David Hall said the firm was primarily looking for capital to expand the business.
"We had good discussions with a number of parties looking to invest in business. We're not proceeding with it at this stage," Hall said.