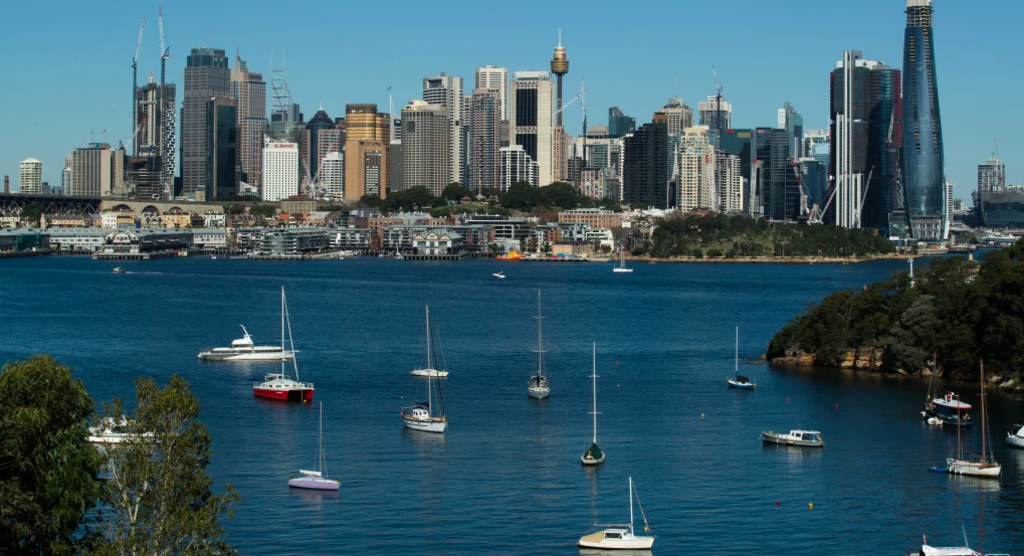 Australian first: City of Sydney first council to impose stringent energy targets on commercial developments
The City of Sydney has become the first council in the whole of Australia to impose stringent energy efficiency and renewable energy targets on any office, retail and hospitality developments seeking its go-ahead.
And now it's in talks with other councils throughout the country, in the hope that such features will one day become a commonplace condition of approval elsewhere too.
"We think there's a $1.3 billion saving in energy for investors, businesses and occupants across Greater Sydney from next year to 2050 as a result of these controls being put in place," said Ben Pechey, the executive manager of strategy, planning and urban design with the City of Sydney council. "That's not just inner Sydney, that's the whole region.
"It's taken four years, but we've prepared the planning controls so they can be picked up and used by others at any level. There were other councils that we talked to when we prepared the draft and there's certainly been interest across the Sydney region, while we've had some discussions with Melbourne, too."
The new controls are part of the transition to net zero emissions and require new commercial buildings – which emit 68 per cent of the total emissions across the city – to comply with minimum energy ratings from January next year and achieve net zero energy use from 2026.
A major part of the process of formulating the policy was extensive consultation with developers to see how they would feel about the plan, and a number of industry leaders, who are already mindful about environmental considerations, were very supportive of the project.
Stockland CEO commercial property Louise Mason, for instance, says the group portfolio's emissions intensity has already been reduced by nearly 70 per cent since 2006 and the company is progressing well to deliver on its target of net zero carbon for scope 1 and 2 across the group by 2028.
"Incorporating energy efficiency and renewable energy targets into the City of Sydney's development application system is a natural and important progression for the sector," she said. "Our current workplace development pipeline – which includes exciting projects like Affinity Place, M_Park, and Piccadilly – is also registered to achieve 'World Leadership' 6-Star Green Star ratings.
"Adopting these policies nationally will provide greater consistency in planning requirements and, importantly, allows the industry to take meaningful strides in achieving both local and national energy efficiency and renewable energy targets."
Other companies who backed the council's stand included Frasers, Lendlease, Crown Group, Dexus and Mirvac.
"The world is changing and we certainly have some leaders in industry who are pushing things, and they'll help pull up the rest of the industry as well," said Pechey. "They're showing the way that things can be done and that we're able to learn from that and show the rest of the industry that such things are possible and feasible and that there are real benefits to be generated from it.
"There's so much changing sentiment around this issue. People who invest in buildings and development are expecting a more sustainable future in the face of climate change."
The measures are expected to save business owners $2750 per 1000 square metres of floor space yearly and hotel owners $170 per hotel room annually. Other savings will come from health, energy network and emissions costs.
Lendlease head of sustainability Ann Austin said her company fully backed the City's decision to lead in this way on climate action.
"Sustainability in development has always been a strategic priority for Lendlease – at Barangaroo in Sydney, we delivered Australia's first Climate Active carbon neutral precinct," she said.
"We've now set ourselves the most ambitious environmental sustainability targets across the entire real estate industry, of net zero carbon by 2025 for scopes 1 and 2 and absolute zero by 2040."
Development of the controls earned the City national and state awards from the Planning Institute of Australia as well as from Local Government NSW and the Greater Cities Commission.
Sydney lord mayor Clover Moore said the new policy would contribute to a positive business recovery for Greater Sydney.
"The performance standards and evidence base can be used by all councils across Greater Sydney and will support investment in renewable energy and create jobs in regional areas, as we have already done through our investment in wind farms and solar farms in Inverell, Nowra and Wagga Wagga," she said.
"The climate challenge is one that we can only meet with concerted action. The more we can work together and exchange information, knowledge and experiences, the greater our ability to achieve net zero emissions. The government should extend this work statewide."
Get a weekly roundup of the latest news from Commercial Real Estate, delivered straight to your inbox!