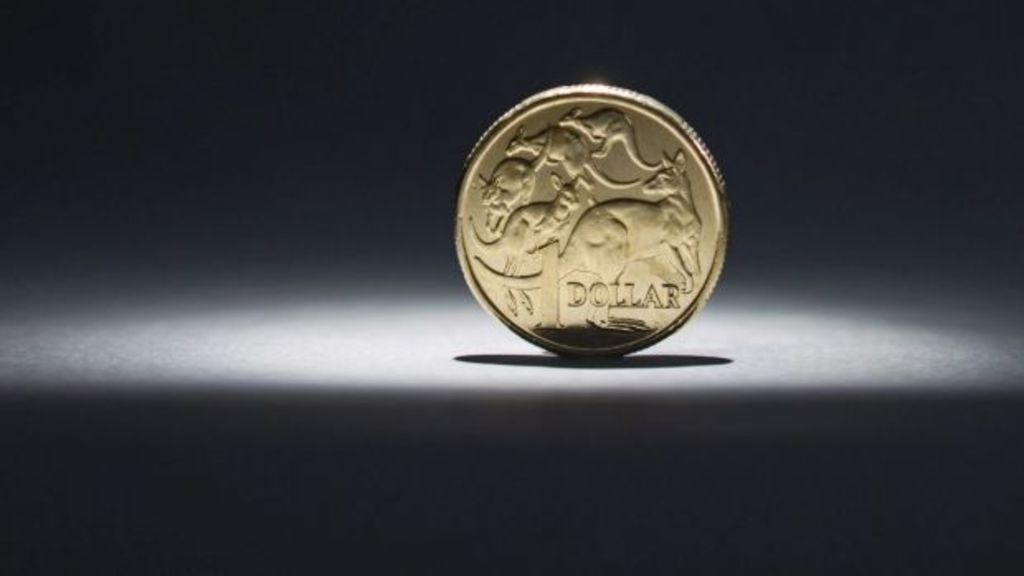 Australian dollar hits highest mark since June as risk tolerance rises
The US dollar was weaker against most currencies after the impact of oil producers' failure to agree on a plan to curb global supply faded, boosting risk appetite and leaving traders to mull a dovish Federal Reserve.
Commodity-linked currencies such as the Australian, New Zealand and Canadian dollars and the Russian rouble turned positive against the US dollar after falling earlier on a collapsed plan to cap oil production at current levels on Sunday at a producers' meeting in Doha, Qatar.
The Australian dollar hit a nearly 10-month high against the greenback of 77.59 US cents overnight in New York trade after slipping to a nearly one-week low of 75.93 US cents.
Analysts said a strike by Kuwaiti oil and gas workers that was supportive of oil prices helped the currency, while greater risk appetite also boosted the Aussie.
"Risk has proven fairly resilient to this negative news in oil," said Vassili Serebriakov, currency strategist at BNP Paribas in New York. "It kind of feels like some of the global growth concerns may be fading a bit."
The Aussie also benefited from a 3.6 per cent lift in the price of iron ore, to $US60.36. Base metals ended mostly higher in London too with copper up 0.4 per cent, aluminium adding 0.9 per cent, zinc advancing 1.9 per cent and nickel increasing 2.6 per cent. In London share trading, BHP Billiton shares gained 1.8 per cent, Rio Tinto 1.7 per cent.
Analysts said that, while the US dollar edged higher against the safe-haven yen given the greater risk appetite, it was weaker against other rivals given traders' view that the Fed would remain dovish in its path of interest rate increases this year.
"The tide right now is flowing towards dollar weakness," said Douglas Borthwick, managing director at Chapdelaine Foreign Exchange in New York. "The market is now convinced that the Fed is more dovish than they had certainly expected at the start of the year."
New York Fed president William Dudley reinforced the Fed's dovish tone on Monday in a speech, stating that US economic conditions are "mostly favourable" yet the Fed remains cautious in raising interest rates because threats loom.
In contrast, analysts said the European Central Bank may have run out of ammunition to weaken the euro. The ECB will meet in Frankfurt on Thursday. Analysts said the view that the ECB would have trouble weakening the euro further, combined with expectations for a dovish Fed, helped the euro gain against the US dollar.
The euro was last up 0.27 per cent against the US dollar at $US1.1312 after hitting a session high of $1.1332.
The dollar index, which measures the greenback against a basket of six major currencies, was down 0.22 per cent at 94.486. The dollar was down 0.27 per cent against the Swiss franc at 0.9643 franc.